Visit

The
Grounds
---
Our arts centre is nestled within an expansive green space, which sometimes feels a world away from the hubbub of the city. With access to Henderson Park and Opanuku Creek, as well as views across to the Waitakere ranges, it is a tranquil ecological gem.
That's not to say it is just a space of quietness and reflection—it is also a great place for activity and creativity. The historic buildings, which used to house the pioneering Corbans Winery, are now studios, workshops, offices and education spaces, while the grounds are a popular spot for walking or cycling, and regularly come alive for outdoor festivals, filmshoots and weddings.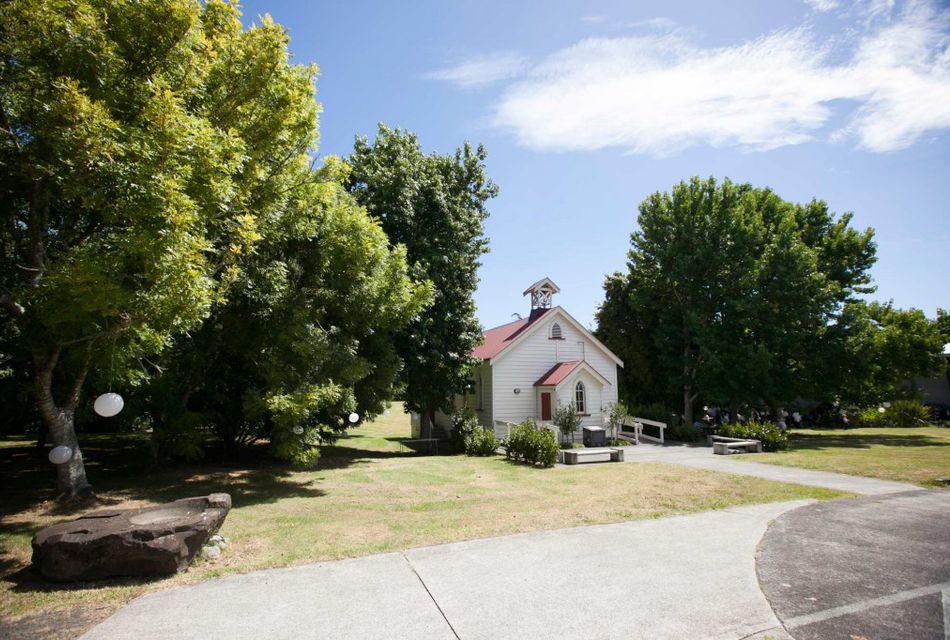 The Arts Centre utilises the four historic buildings at Corban Estate:

- The Corban Family Homestead which houses the galleries upstairs and additional offices and a venue downstairs
- The Winery Building where the arts education department and classrooms are situated along with the Opanuku Studio and many of the artists' studios.
- The Still Building which includes the Barrel Store venue along with two sculptor's studios.
- And the Garage which is home to the Waitakere Central Community Arts Council (WCCAC) and includes a meeting room.
A number of other arts organisations are resident on the site including the Pacifica Arts Centre, Red Leap Theatre, Atamira Contemporary Dance Company, the Mixit Trust (for refugee and migrant youth performing arts) and the Crescendo Trust of Aotearoa (mentors of young musicians into the music industry). Other buildings on site include Old St Michael's Church and Sheds 1 and 2, which provide venues for exhibitions, performances, forums, events and rehearsals.
In addition to the buildings on site, there are large, park-like green areas bounded by the Opanuku Stream, that are utilised for events and festivals. An arts bridge for pedestrians and cyclists, designed by sculptor Neil Miller, links the Corban Estate to Henderson Park.
For any enquiries about booking any of the eight CEAC facilities for hire, or the grounds, contact the Facilities Manager, Sophie Elworthy, (09)838 4455 ext 202, sophie@ceac.org.nz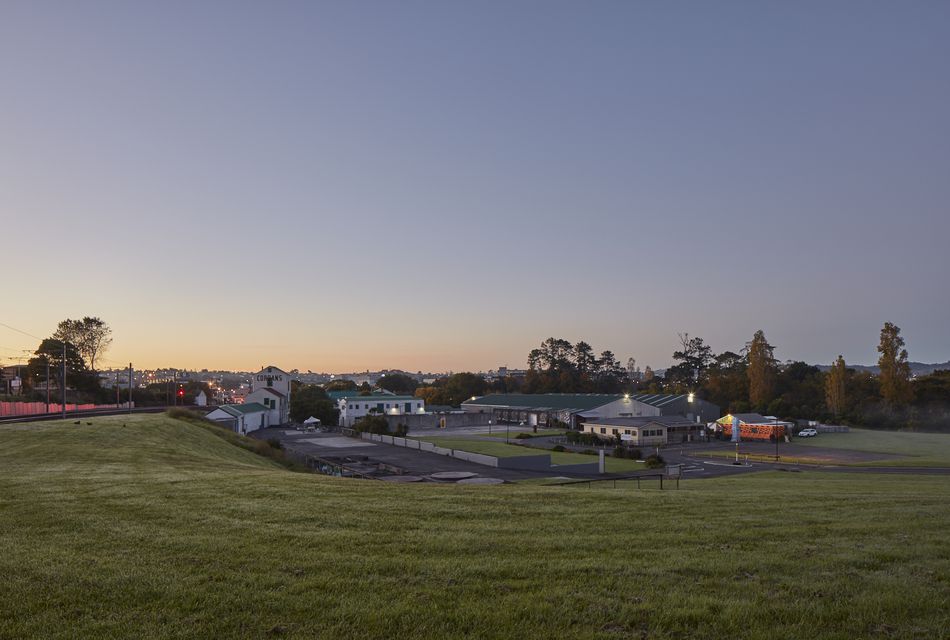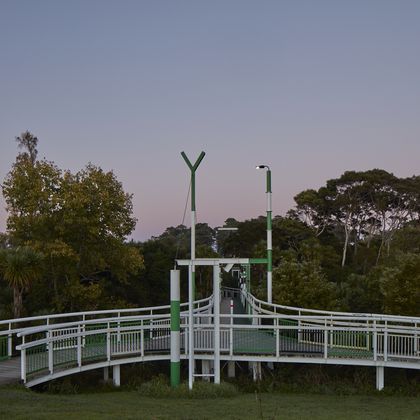 Neil Miller's Opanuku Arts Bridge, part of a walking track from Corban Estate to Henderson Park