About

Waitakere Arts and Cultural Development Trust
---
Waitakere Arts and Cultural Development Trust board is the governing body of Corban Estate Arts Centre, meeting monthly to set direction and policy, oversee operations and ensure that the organisation is fulfilling its legal and financial obligations. Board members provide expertise and take on specific project responsibilities.
The board's Annual General Meeting is held in conjunction with the October monthly board meeting each year.
Tribute to Brian Corban (Past Chairman)
The entire Corban Estate arts community is mourning the passing of Brian Corban. Brian was the chair of the governance body for many years and had a major leadership role in the development of the arts centre. But his contribution was more than that; he celebrated the culture of creativity and entrepreneurship that this community expressed and saw it as a legacy of the pioneering work that his family had contributed to the wine industry from the early 1900s. Their hard work, industry and inventiveness are skills that are ongoingly demonstrated in our current community of artists, performers and educators. Brian loved the work that is done here with at-risk communities; he celebrated our successes. His connection was visceral and deeply emotional. We will miss his enthusiasm and the link that he gave us with the past.
Tribute to John Edgar
The community of the Corban Estate; the board, staff, artists and arts organisations; wish to pay tribute to John Edgar who passed away on Easter Saturday. John was a founding member of the Trust Board that has governed CEAC since 1998.

He believed passionately in the culture of the Corban Estate Arts Centre and was actively engaged in supporting its development over all those years. He loved the scope and variety of all that was offered on this beautiful heritage site; the exhibition programme, education, work with at risk communities, artists studios and the home provided for many cultural organisations. John was a nationally renowned sculptor and an environmentalist who fought tenaciously for the protection of the Waitakere Ranges. We will miss his enthusiasm, his commitment and his wise presence.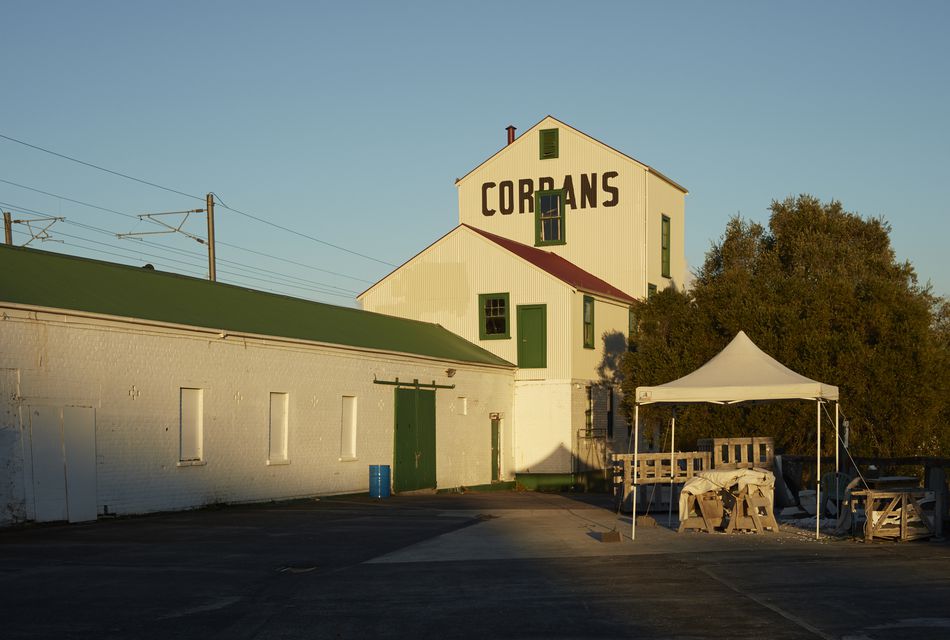 Waitakere Arts and Cultural Development Trust:

Naomi McCleary MNZM
Chair
Naomi has worked in the arts and cultural arena for over thirty years.
As Arts Manager for Waitakere Council she developed a significant arts portfolio for the city, included a ground-breaking arts/design practice placing artists at the heart of public space development, a model of best practice adopted by many councils around New Zealand. She also initiated an events programme including the Going West Books & Writers Festival and Trash to Fashion.
Naomi received the inaugural Creative New Zealand Award for Contribution to the Arts in Local Government (2003) and was a finalist in the Women of Influence Awards 2015.
Naomi was the founding chair of the McCahon House Trust and Chair for 18 years. She is a Trustee on the Te Pou Maori Theatre Trust, the Going West Trust and founding member of TEMP, a programme engaging artists and scientists in collaborative projects to demonstrate issues around global warming.
In her spare time she runs an arts consultancy (advocART Ltd).
Jarcinda Stowers-Ama
Co- Deputy Chair
Ko Takitumu te vaka
Ko Tumu-te-varovaro te ipukarea
E te Moananui o Kiva
Jarcinda is a New Zealand born Cook Islands and Samoan artist, project manager and producer. Living arts and te peu Kuki Airani – the ways of Cook Islands culture and values – were the foundations of her upbringing in West Auckland.
Jarcinda is the Director of the Pacifica Arts Centre (based on the Corban Estate) and serves as a trustee on the Objectspace board. She is also a founding member of Turou Takitua, a Cook Islands storytelling collective that is inspired by the knowledge and art practices passed down by her elders.
Jermaine Reihana
Co- Deputy Chair
Ngāti Hine/Ngai Tūpoto
Jermaine Reihana was born and raised in Waitakere, attending Kura Kaupapa at Hoani Waititi Marae where he also became a long time member of Nga Tumanako Kapa Haka Roopu. Graduating with honours in Māori Visual Arts (2012) from Massey University, Palmerston North, he then went onto take part in the 2013 Te Atinga 25 years of Māori Art Exhibition which helped to establish his professional arts career.
Jermaine is a CEAC studio artist and a kaiako for the Kākano Youth Arts Collective based at Corban Estate. He also currently supports The Depot Artspace (Devonport) as their Māori Liaison Advisor, and has worked on art projects with a number of community based arts organisations.
Tara Jahn-Werner
Treasurer
BA(Hons), BMus, PGDipBus
Tara has worked in the arts for over thirty years in various roles, including performing arts journalism, publishing, publicity, marketing, arts management, education, facilitation, and project management. She has held various academic and academic management positions in business and arts management, both at the University of Auckland and in AUT University. She is director of Jahn and Cocker Ltd which focuses on books and photography, and arts consultancy Jahn-Werner and Associates.
Carolynne Stone
Trustee
Carolynne has been a strong advocate for local communities for over 30 years. Elected to Waitakere City Council in 1991 she remained a councillor for 15 years, becoming Deputy Mayor alongside Mayor Bob Harvey. Carolynne contributed to setting up Te Taumata Runanga, the Pacific Island Advisory Board and the Waitakere Ethnic Board. She advocated for the establishment of the Youth Council based on the UN's Convention for the Rights of Children. As a Planning Commissioner she utilised her expertise in planning and resource consent issues and as city councillor advocated for good design and the involvement of artists at the beginning of any council led development project.
---
Board Meetings:
Monthly board meetings are generally held on the third Wednesday of each month (on the second Wednesday in December). Items for the board agenda are required by 9am on the previous Wednesday at the latest.
In 2015 the board adopted its current Statement of Strategic Intent. A copy of that document is available on request. The board is now working on a Development Plan for Corban Estate, that will prioritise plans to be implemented in the next 20 years.
Contact us at info@ceac.org.nz or (09) 838 4455