Visit

Coffee Studio
---
Your home-away-from-home out west; the Coffee Studio is our onsite owner-operator cafe, situated in the lower Homestead that overlooks the picturesque Old St Michael's Church. Cosy on the inside with plenty of outdoor seating across the large veranda and adjacent courtyard, bikes, dogs and kids are all very welcome.
---
Monday to Saturday
10am to 3pm (kitchen closes at 2pm)
2 Mount Lebanon Lane
Henderson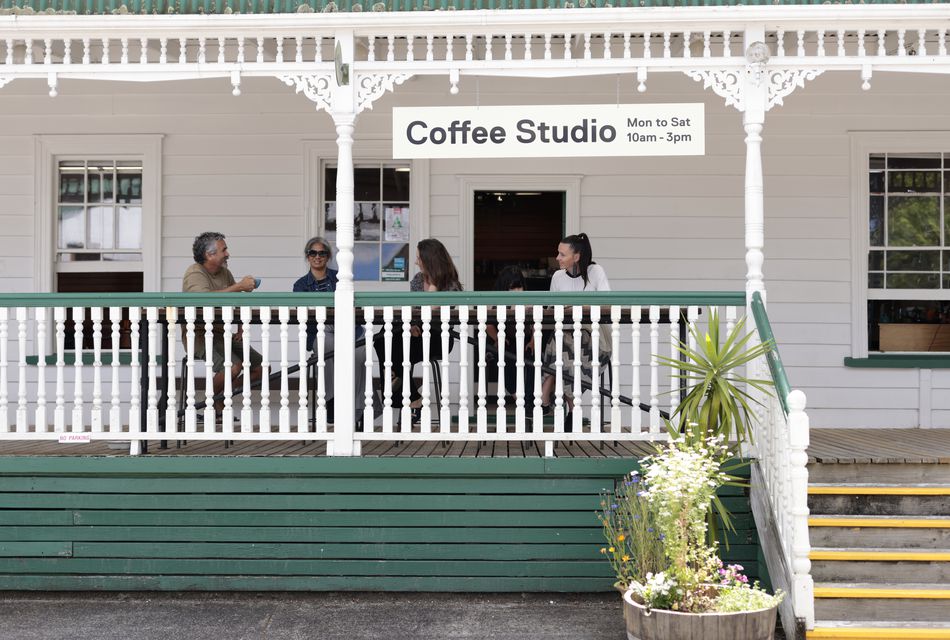 Managed by local Westies, the lovely Susan and Brent are committed to conscious consumption and passionate about delivering delicious fresh flavours with a commitment to locally grown, seasonal fare and serving delicious organic Riley Coffee.
A hidden gem that is a favourite amongst its regulars, the Coffee Studio menu includes the popular Paleo Stack, mean-as Nachos, eggs-your-style, a range of tasty sammies and toasties and a cabinet that's always boasting a mouthwatering selection of sweet treats (you simply can't go past Brent's Mornings Buns!).
Beyond the espresso, there's a great range of caffeine-free lattes, teas, smoothies and cold drinks available, served with an eclectic mix of late 60s rock steady to Lo-fi pop on vinyl. The perfect place to relax during your next visit to Corban Estate Arts Centre, make sure you pop into the Coffee Studio soon.