Visit

Shop
---
The Gallery Shop at Corban Estate Arts Centre features exquisite handcrafted artwork by leading artists from around New Zealand.
If you can't make it in to the shop, we are happy to organise to courier work to you directly. We accept credit card payments over the phone.
All purchases at the shop also come with a complementary gift wrapping service.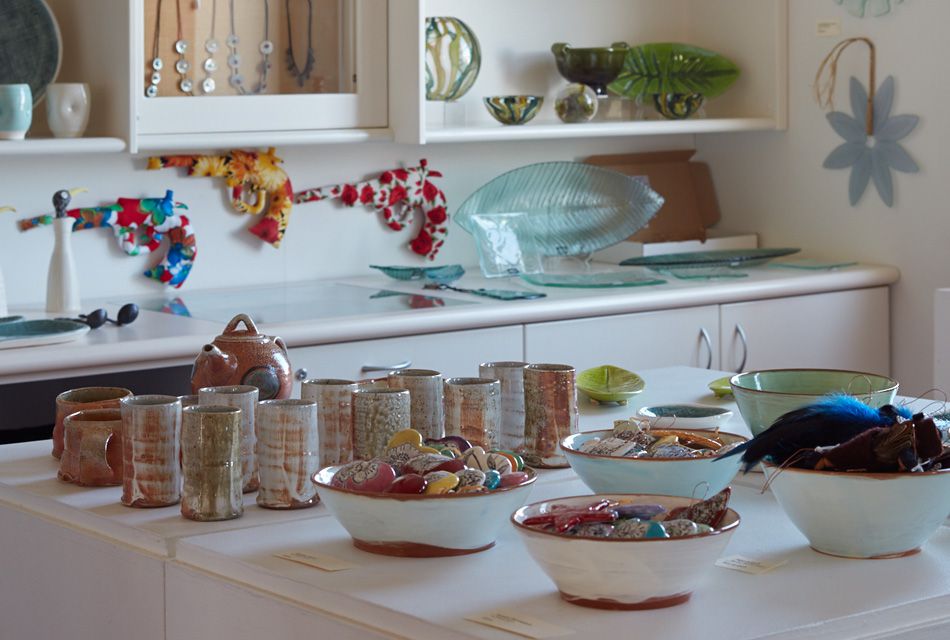 Ceramics
By potters including Stephen Bailey, Duncan Shearer, Kairava Gullatz, Sang Sool Shim & Keum Sun Lee, Hera johns, Aaron Scythe, Sanae Shirai, Robyn Kunin, Shane Gallagher, Tui Morse, Waiheke Factory Ceramics.
Books
A range of publications, from children's books to local arts and historical publications.
Jewellery
Including pieces by Aolele Creations, Isla Osborne, Green Heart Jewellery, Jane Singleton, Laura Naik, Mamaku Jewellery, Ronja Schipper, Simon Misdale, Stephanie Grace Jewellery, Su McPherson, Kahlo Earrings.
Gift Cards
An ever-popular part of the shop, we stock a wide range of unique greeting cards for all occasions. Cards are non-commercial, showcasing talent from contemporary New Zealand artists and designers, and are very affordable mini works of art, ranging from $3 to $7.
Weaving + Taonga
Ann Uerata, Maha Tomo.
Art
Beck Wheeler, Charlotte Graham, Mandy Patmore, Tracy Tawhiao, Monica Paterson.
Glass
Keith Grinter, Garry Nash, John Penman, Lukeke Designs, Sophia Athineou.