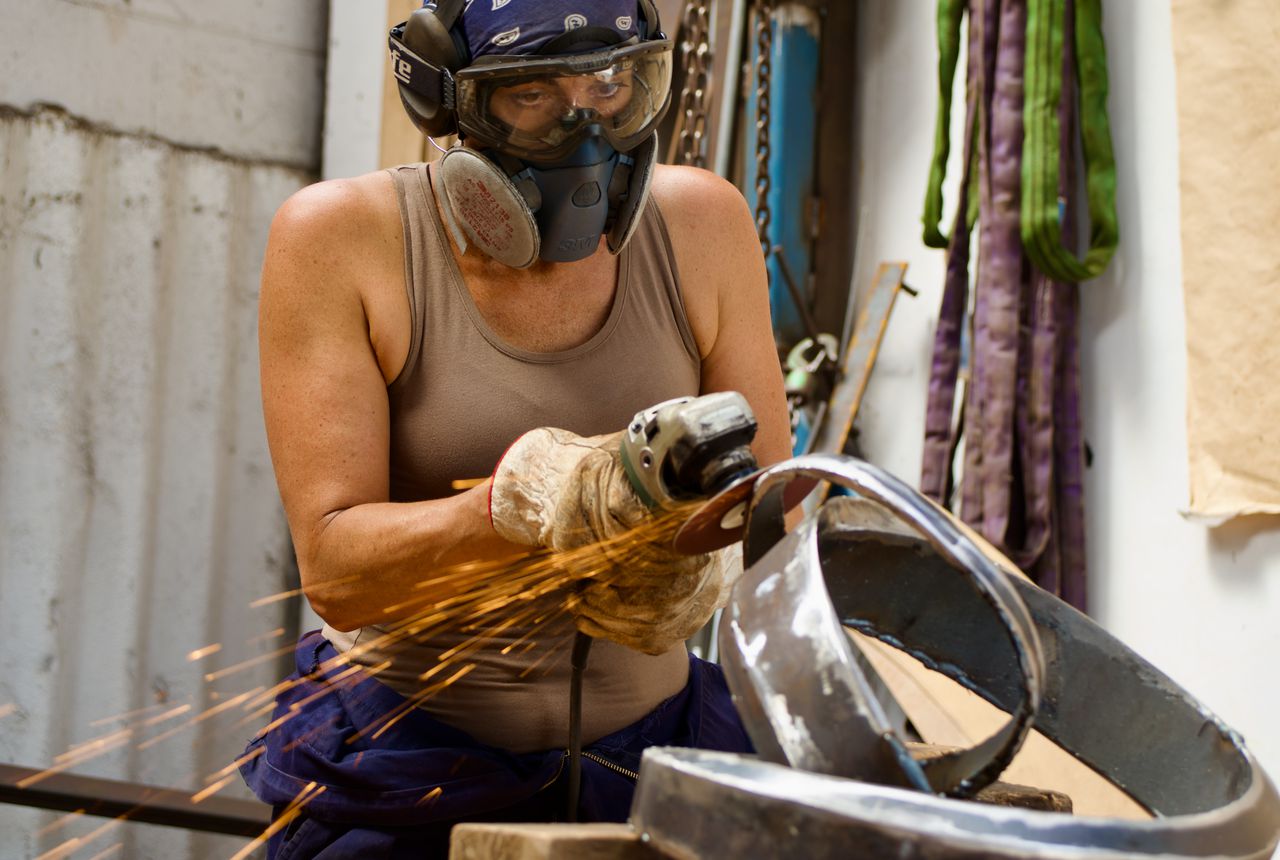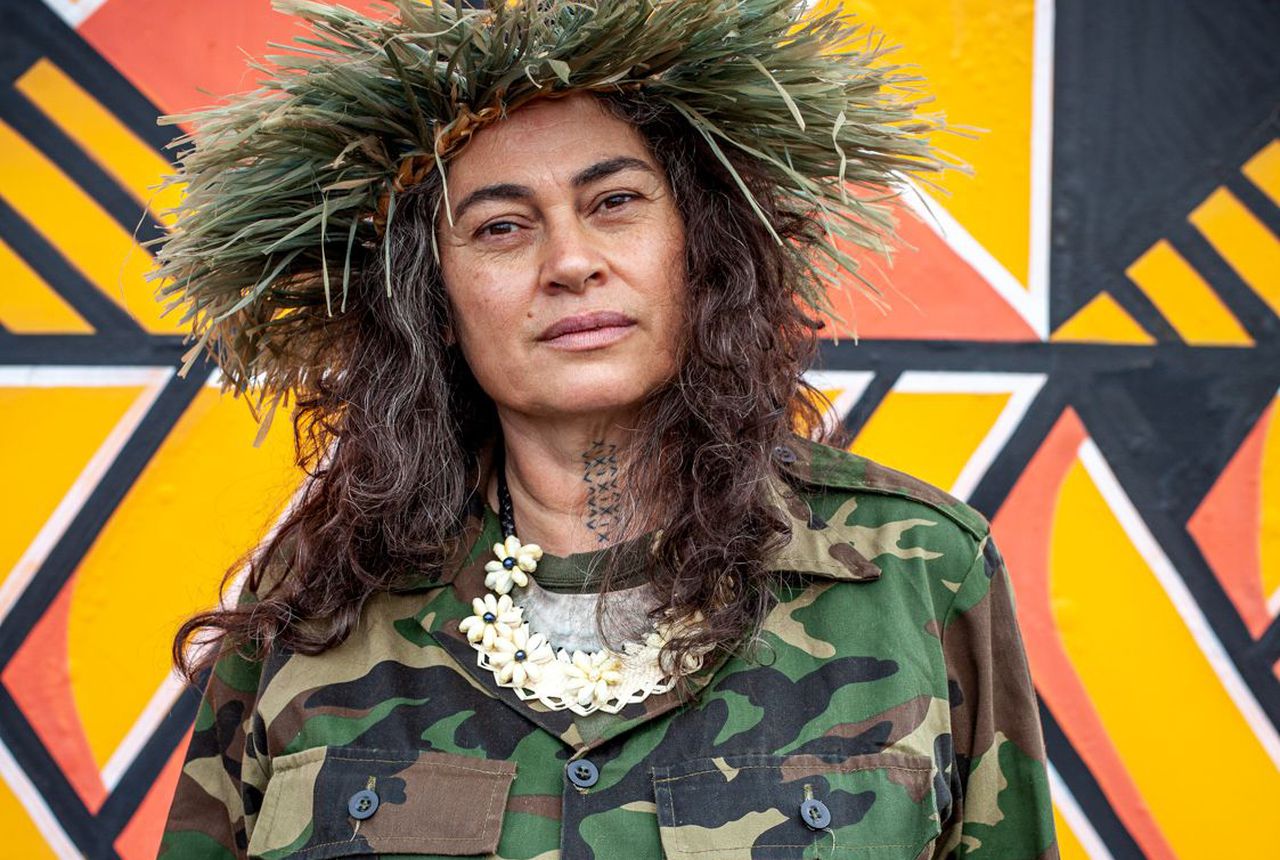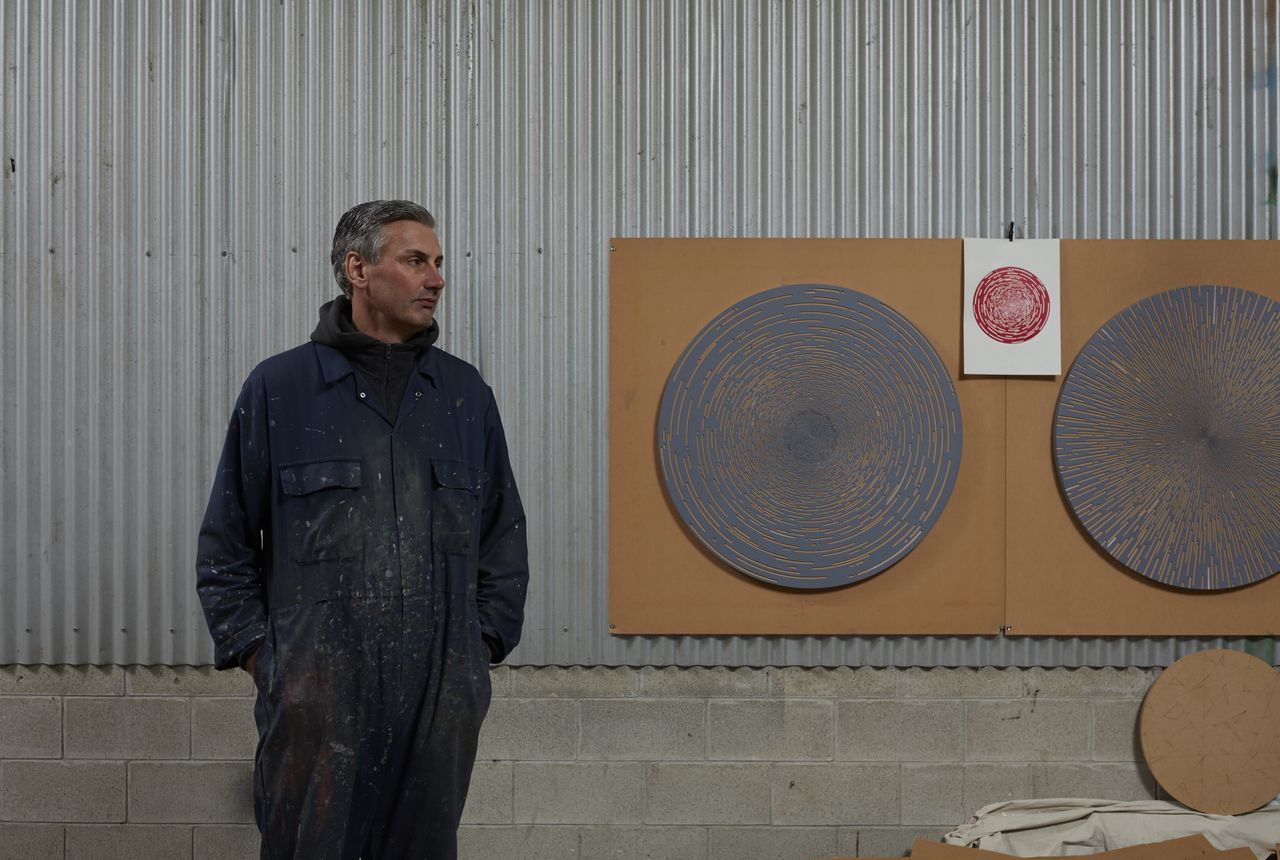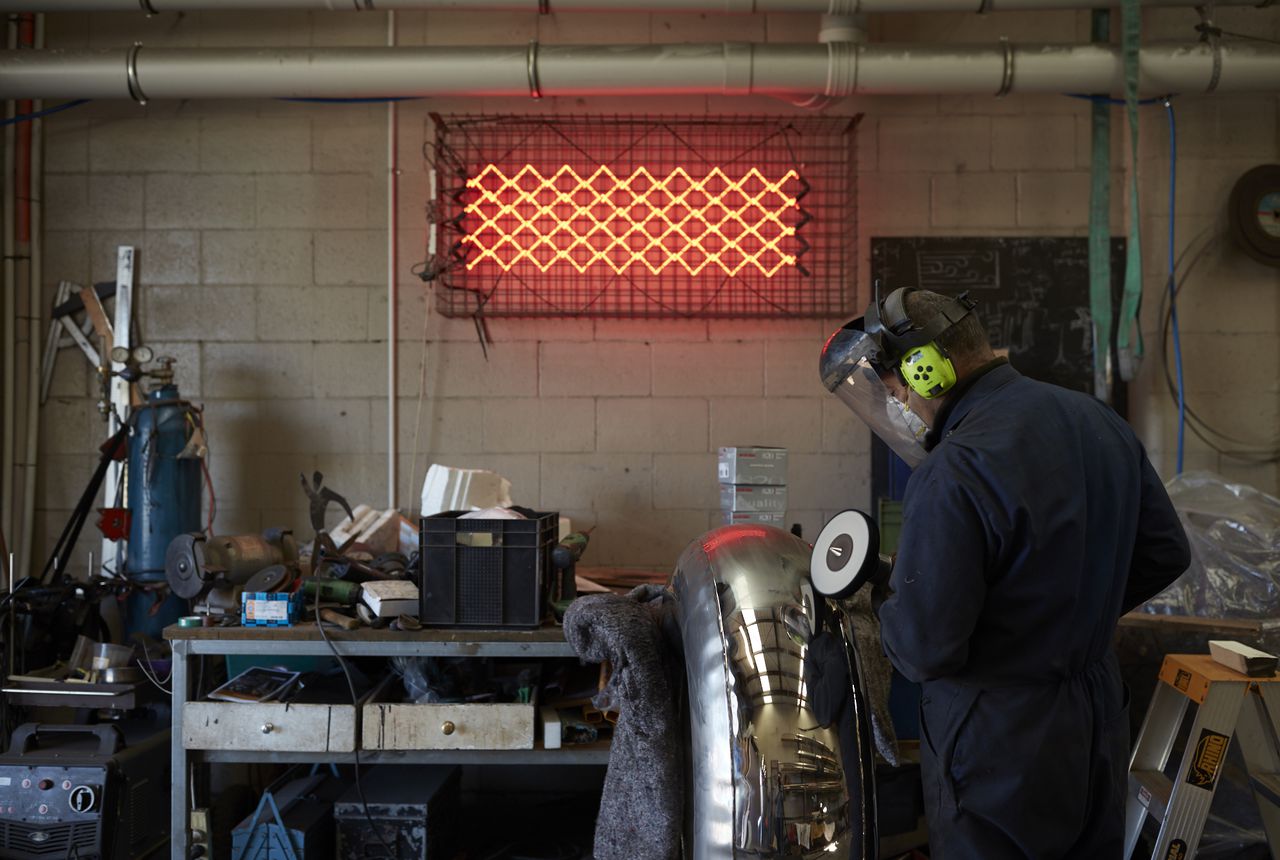 Julie Moselen, in her studio
Inspired by the ancient symbolism and rugged coastline of her Cornish homeland, Julie Moselen's stone and metal sculptures explore the dualities of light and shadow, softness and strength, the masculine and the feminine. The elegant forms adhere to the complex mathematical patterns repeated in the natural world, with curvilinear twists that defy the strength and rigidity of the raw material, inviting the viewer to a moment of quiet repose.
Rosanna Raymond
Sistar S'pacific aka Rosanna Raymond MNZM is an innovator of the contemporary Pasifika art scene. She is a long-standing member of the art collective, the Pacific Sisters and a founding member of the SaVAge K'lub. Over the past twenty years, Raymond's activities have made her a notable producer of, and commentator on, contemporary Pacific Island culture in Aotearoa and internationally. She specialises in working within museums and higher education institutions.
Kevin Osmond, in his studio
Born in the UK in 1968, Osmond studied and worked in London for over twenty years. He currently lives and works in Auckland, New Zealand. He is the recipient of a number of high profile awards, among them the second largest sculpture prize in the UK, the Mark Tanner Sculpture Award; the Credit Suisse First Boston Sculpture Prize; and the Penguin Books Sculpture Prize. He has created artworks for a variety of clients including The Royal London Hospital, The Economist and most recently for Massey University's Auckland campus.
Osmond is represented by Davidson Contemporary based in New York.
David McCracken, in his studio
Walking around the estate you might spot a couple of large iron sculptures--the work of resident artist and superstar David McCracken. David shares a studio with Anton Parsons, and both moved here in 2016.