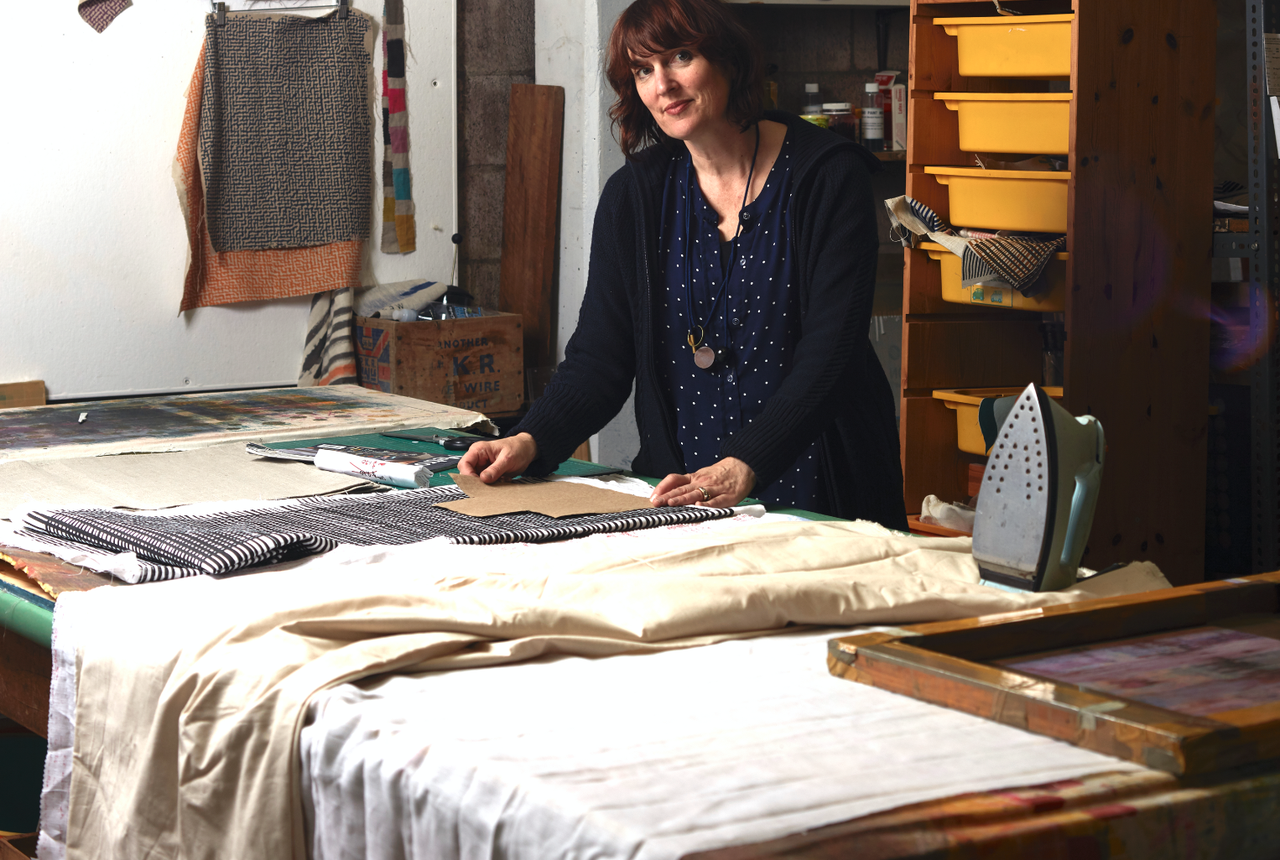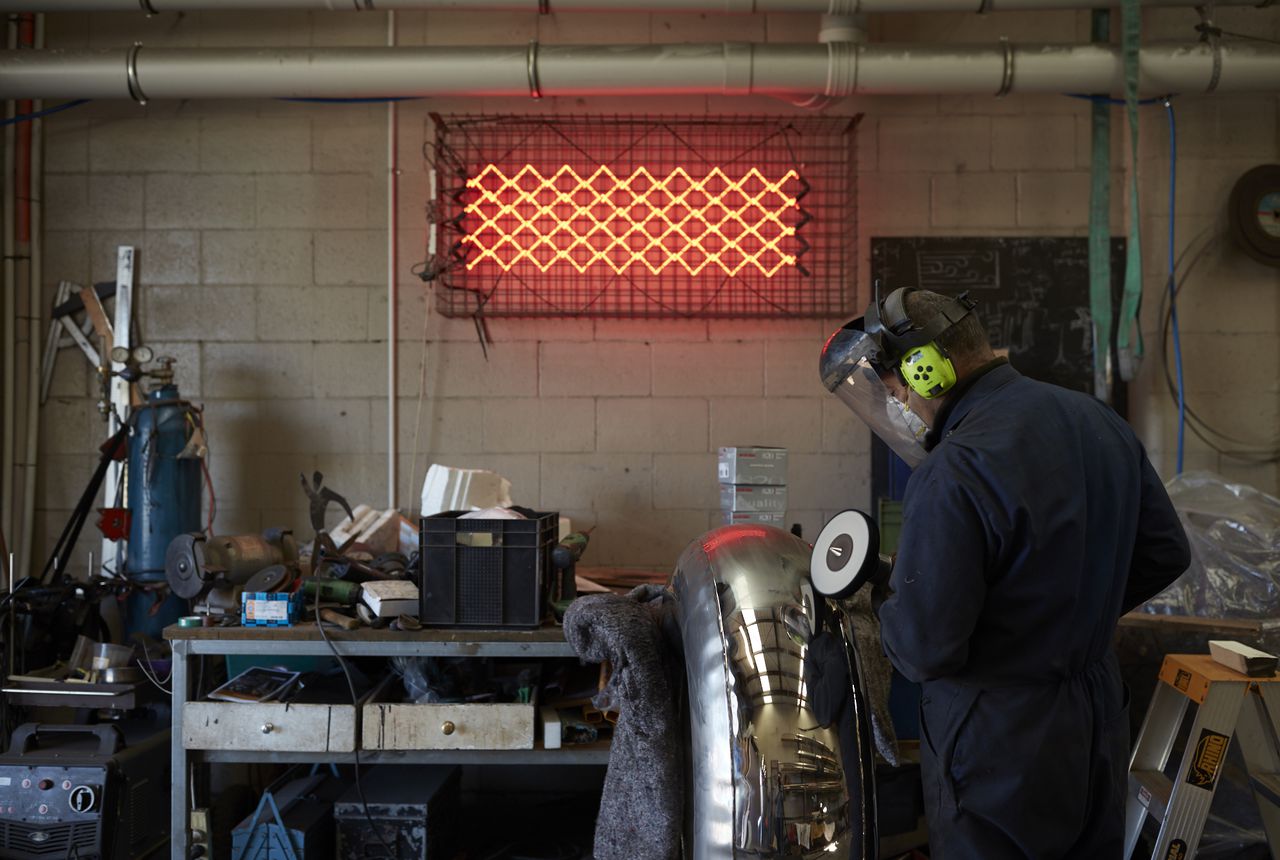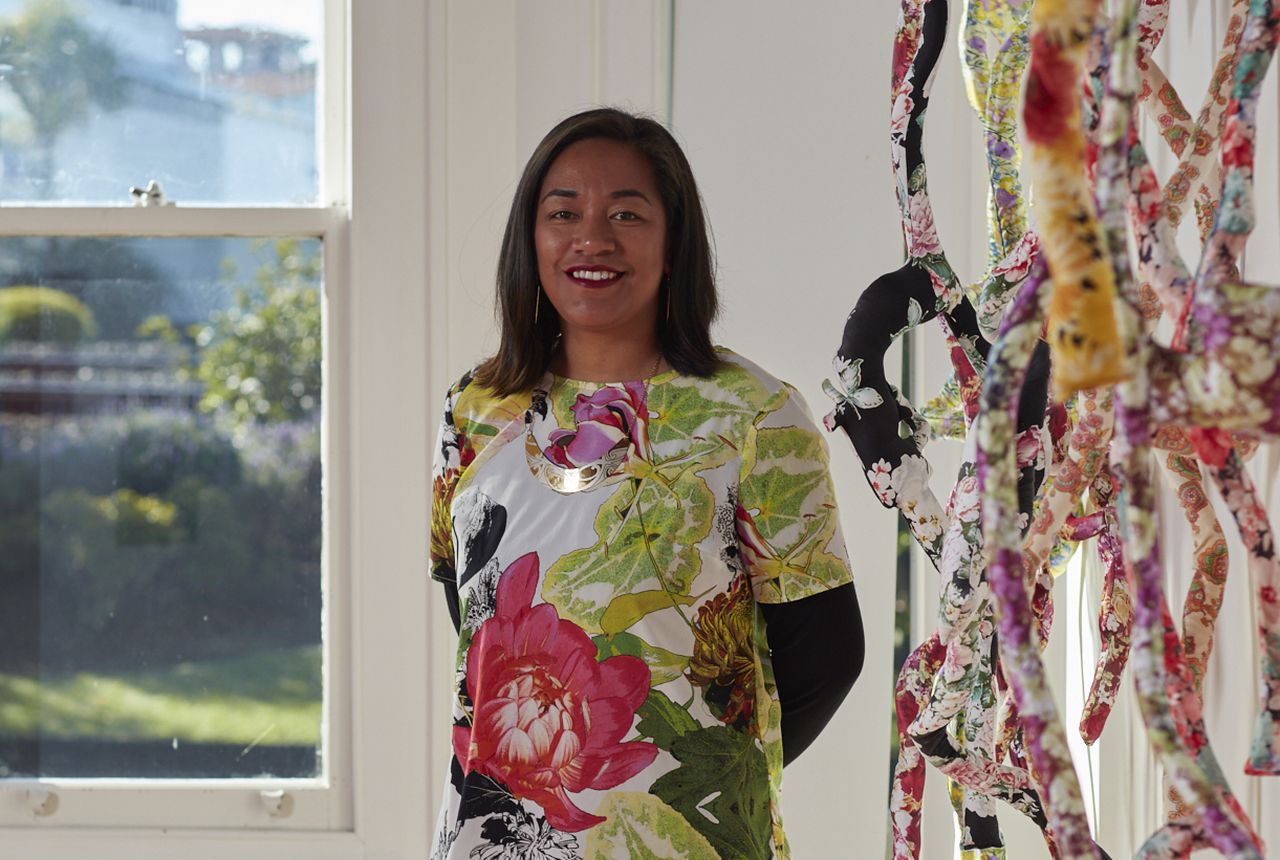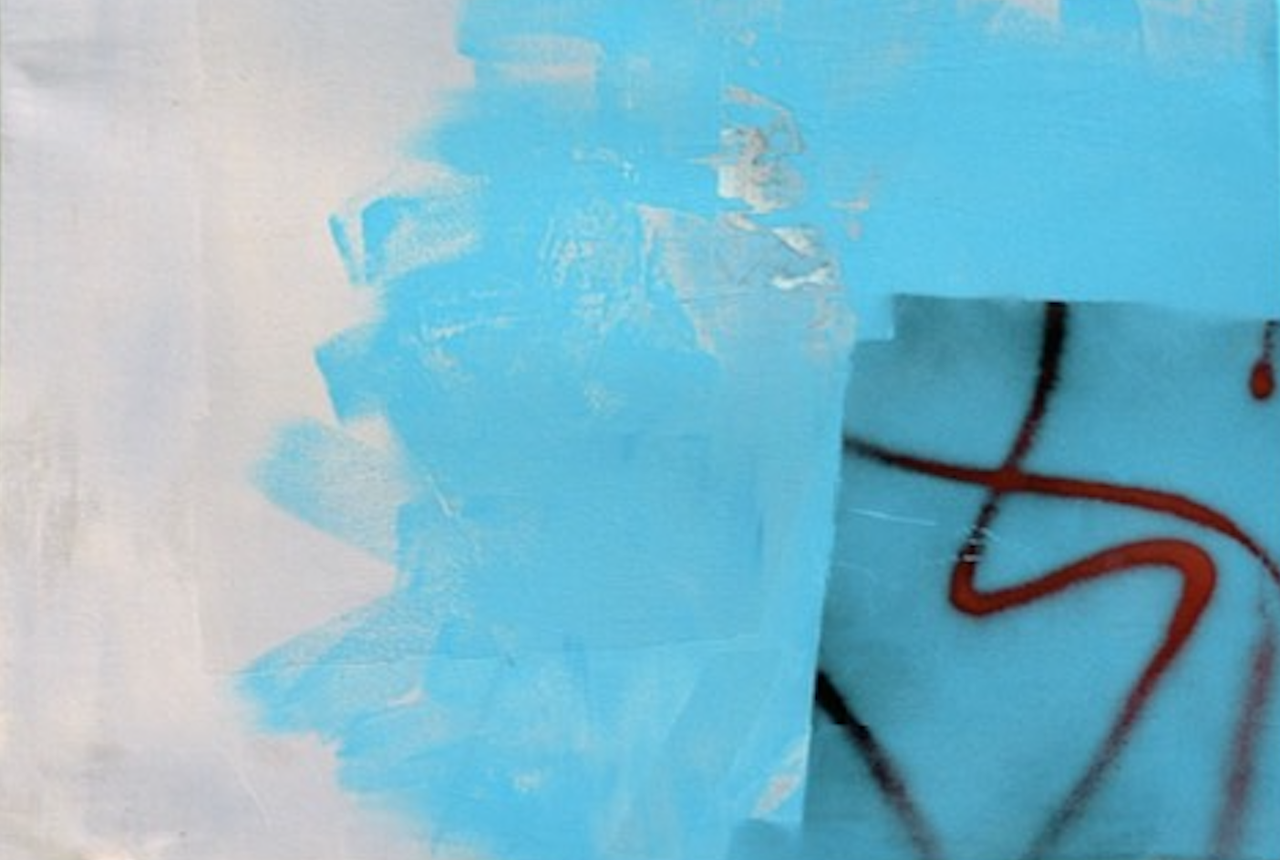 Katie Smith, Tutor & Artist
Katie Smith, tutor at Corban Estate Arts Centre. Katie's textile works are stocked in the Gallery Shop.
"I've been working with fabric in one way or another all my life. From clothes to interiors to conceptual art, I've always been fascinated by the power of fabric to transform places, spaces and people.
​My textile crush started when I was young. As a teenager, I hoarded charity-shop fabrics - like coats and dresses - in my room. Like a foodie, I obsessively sniffed out fabrics with superior weaves and designs. In my own practice, many years on, this remains at the core of my business ethos: quality over quantity, carefully curated colours that change and evolve subtly, and run against the prevailing tide of mass consumption."
David McCracken, in his studio
Walking around the estate you might spot a couple of large iron sculptures--the work of resident artist and superstar David McCracken. David shares a studio with Anton Parsons, and both moved here in 2016.
Curator Cora-Allan Wickliffe
Cora-Allan is a multidisciplinary artist and curator of Māori and Niue descent (Ngāpuhi / Tainui and Alofi / Liku) who is originally from Waitakere. Her practice often explores and examines the constructed identities of indigenous people, finding new ways to provide platforms of education through audience engagement and accessibility.
Tira Walsh, Studio Artist
Studio artist, Tira Walsh is a recent Wallace Award winner. Pop into the Gallery Shop to see Tira's paintings in person.
Recoding images and stray residues through the framework of the canvas, painter Tira Walsh courts experiential incoherence as one of her primary materials. Drawing on the affective space of film, special effects and her everyday experiences of the urban environment, Walsh transmutes the excesses of physical sensation into a punch and blur language that treats each canvas as a 'repository of negotiation'. Taking cues from coloured light spills and street stains, hyper speed and diegetic sound, the manipulations of after-effects and the energetic detritus of the city, Walsh reorders a collage of physical intensities into freefall painterly landscapes of jump cuts and phase shifts.

One of the most exciting painters to emerge from Auckland's art schools in recent years, Tira Walsh has begun to accrue an impressive exhibition history. Walsh graduated with a Master of Creative Practice from Unitec in 2018. Recent group exhibitions include Urbanize, Te Po Gallery (2018); Never An Answer, 12 Abstract Painters, The Vivian, Matakana, curated by Linda Tyler and Lucinda Bennett (2018); Drawcard, State Gallery, Mt Eden, Auckland (2018); My Hands are Visibly Soiled, Snowwhite Gallery, Unitec, Auckland (2018); Roundhouse, TSB Bank Wallace Arts Centre, Auckland (2017-2018); Glaister Ennor Art Award Exhibition, Sanderson Contemporary, Auckland (2017).

Elle Loui August-Two Rooms Gallery