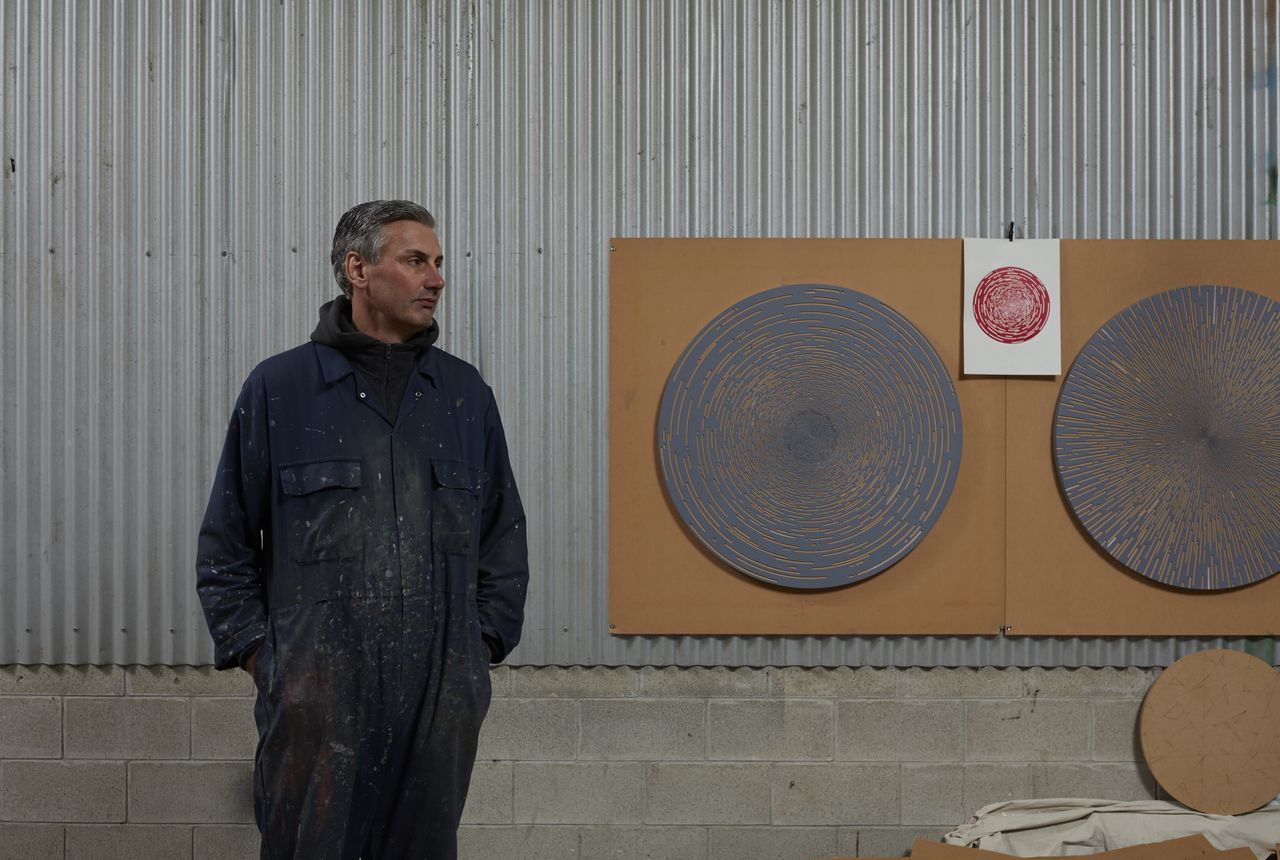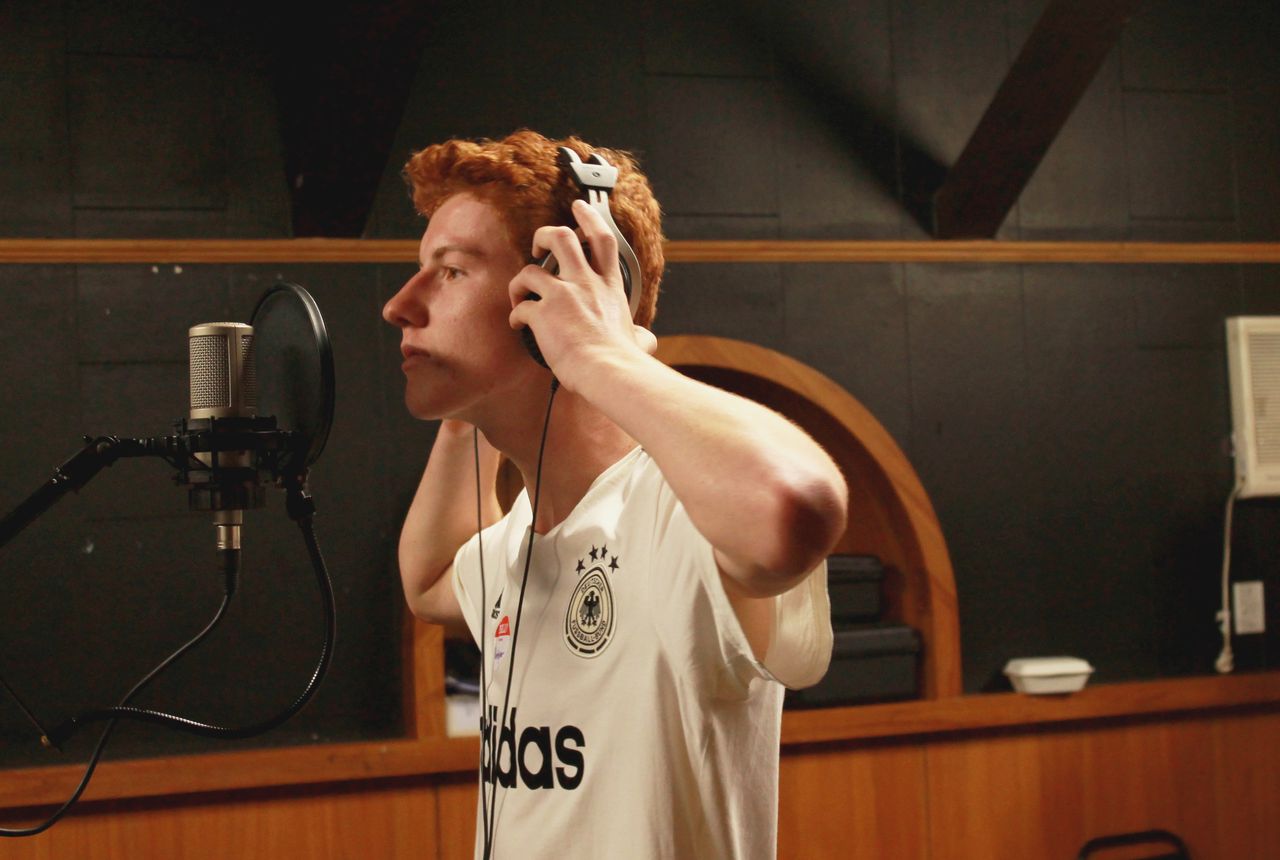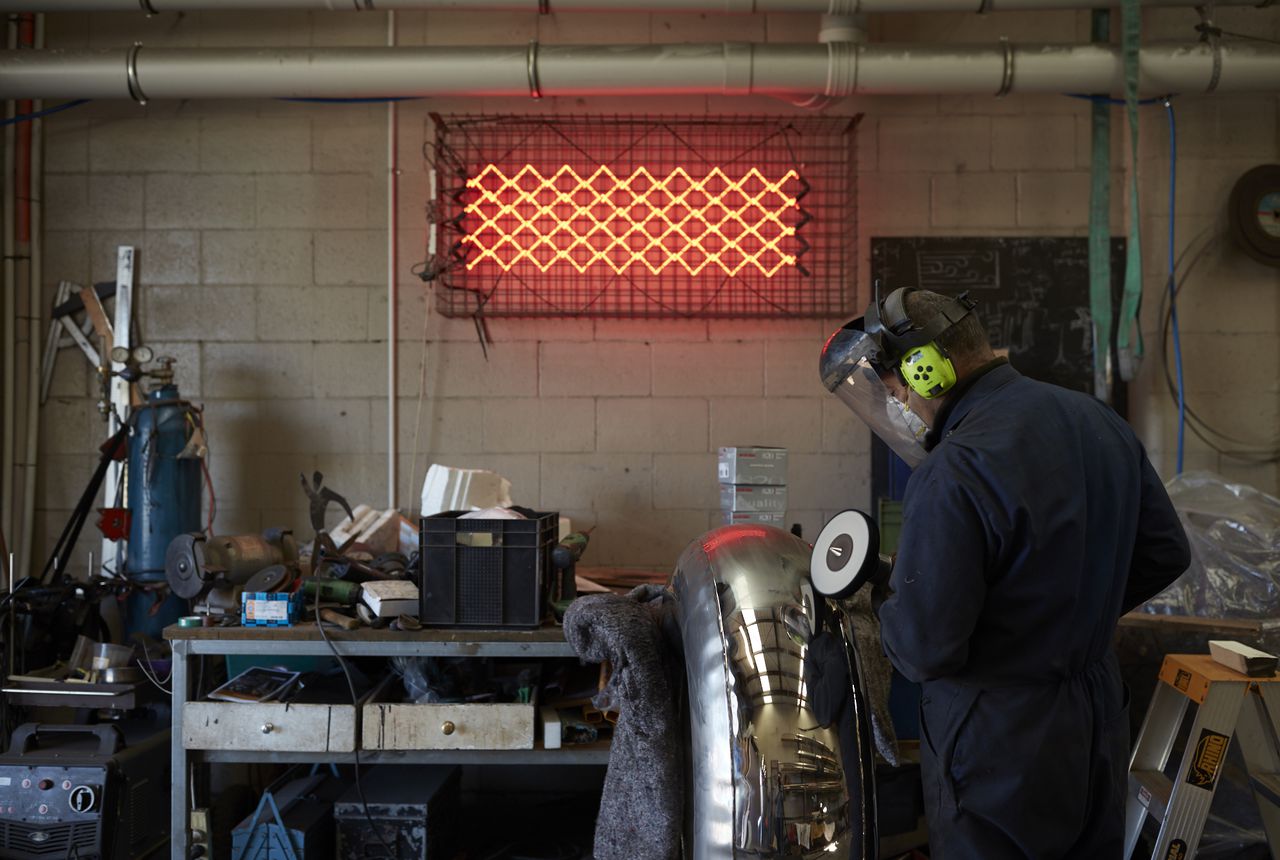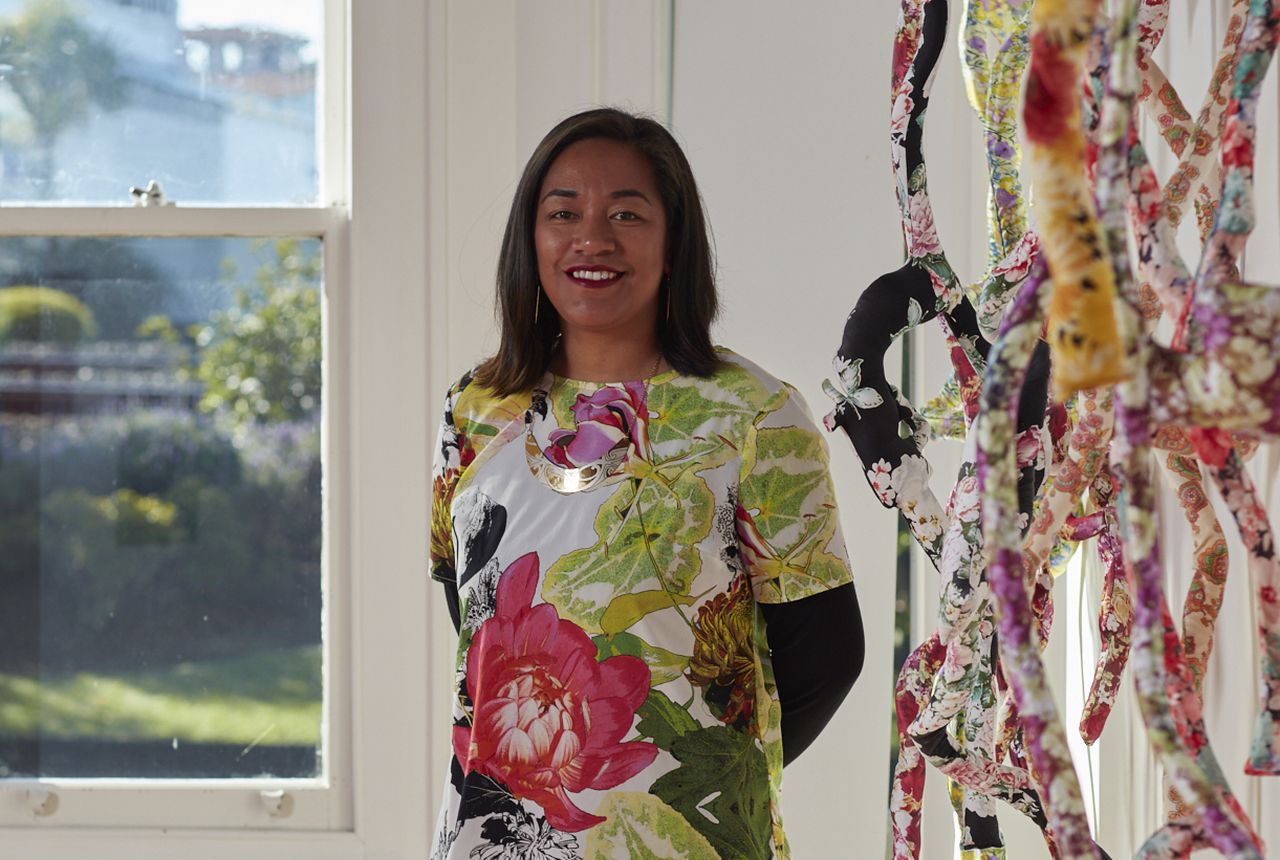 Kevin Osmond, in his studio
Born in the UK in 1968, Osmond studied and worked in London for over twenty years. He currently lives and works in Auckland, New Zealand. He is the recipient of a number of high profile awards, among them the second largest sculpture prize in the UK, the Mark Tanner Sculpture Award; the Credit Suisse First Boston Sculpture Prize; and the Penguin Books Sculpture Prize. He has created artworks for a variety of clients including The Royal London Hospital, The Economist and most recently for Massey University's Auckland campus.
Osmond is represented by Davidson Contemporary based in New York.
Crescendo Trust
When David Atai and Marcus Powell of Crescendo Trust arrived at Corban Estate they added a whole new dimension to the estate -- and not just their rockstar status! As a programme mentoring young musicians, Crescendo Trust has turned the Cellar into a dynamic creative space, nourishing up and coming careers in the studio, as well as showcasing them in the monthly Jam Cellars and through their radio station Rawkus Radio.
David McCracken, in his studio
Walking around the estate you might spot a couple of large iron sculptures--the work of resident artist and superstar David McCracken. David shares a studio with Anton Parsons, and both moved here in 2016.
Curator Cora-Allan Wickliffe
Cora-Allan is a multidisciplinary artist and curator of Māori and Niue descent (Ngāpuhi / Tainui and Alofi / Liku) who is originally from Waitakere. Her practice often explores and examines the constructed identities of indigenous people, finding new ways to provide platforms of education through audience engagement and accessibility.