Exhibition
BLUE DUCK
Christian Dimick and Ruby Wilkinson
22 July - 2 September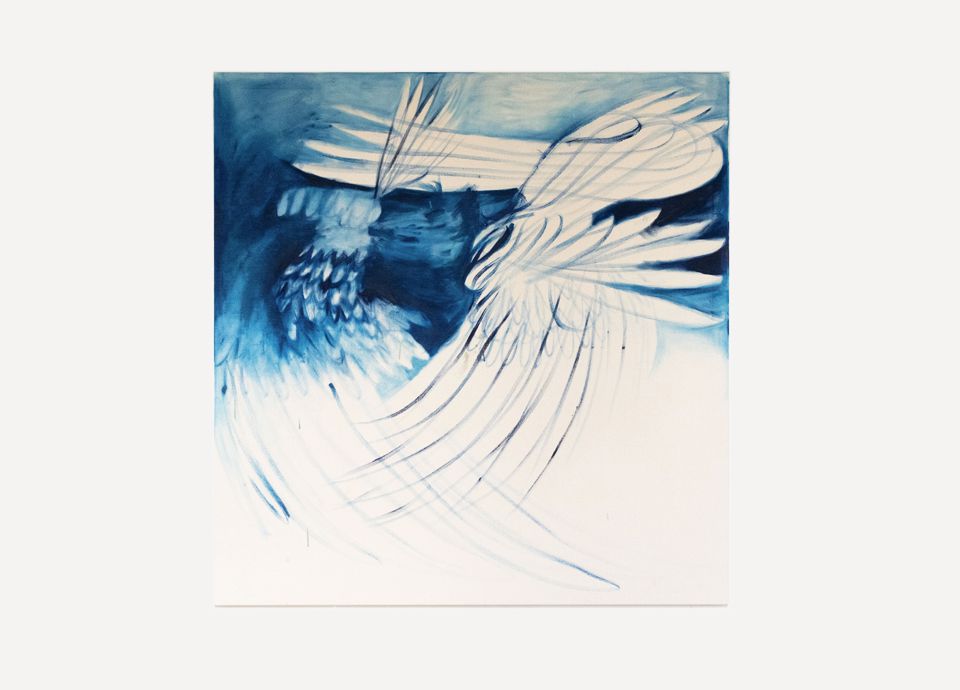 "It's funny—I think people assume that Ruby and I are in constant dialogue about our own and each other's work. The truth is, we keep our conversations about each other's work very simple. Often, we will invite each other into our studios after a day of painting. Ruby might ask me, "Do you like my painting?" Often, she says nothing more and instead waits for me to respond. This is a lot of pressure—the pressure to say something insightful each time I see a new painting. But in all honesty, Ruby doesn't need my insight. I don't think she wants that from me. She knows when it's working. I don't think she would call me into her studio if everything was falling apart. She just wants me to see it and enjoy it alongside her.
There is a deep importance in the absence of words between us. Ruby and I have found another way to communicate our most subtle feelings, to each other and to the world. We are lucky to have found this. We are aware that trying to constrict the meaning of our work within the limits of language is suffocating, so we let the work speak, all the while enjoying each other's company."
— Christian Dimick

BLUE DUCK is an exhibition of new paintings by Pōneke-based artists Christian Dimick and Ruby Wilkinson. Being partners in life, their works engage in a continuous and intimate dialogue. Through the vehicle of painting, viewers are invited to witness this conversation.

The artists employ abstraction as a means of simultaneously preserving privacy and revealing personal depths within their visual dialogue. They place significance on allowing viewers ample room to form their own comprehension of the aesthetic and emotional interconnectedness present within these paintings.
Read Christian Dimick's full text on BLUE DUCK here.
Read Una Dubbelt-Leitch's essay on BLUE DUCK here.
View exhibition booklet and artist bios here.
View exhibition catalogue here.
Gallery Programmes accompanying this exhibition:
21 July - Opening Preview
12 August - August Saturday Gallery Club: Amazing Abstract
14 August - August Gallery Bubs
2 September - Artist Kōrero: In Conversation with Christian Dimick and Ruby Wilkinson
---
Location
The Homestead Galleries
Corban Estate Arts Centre
2 Mt Lebanon Lane
Henderson
Auckland