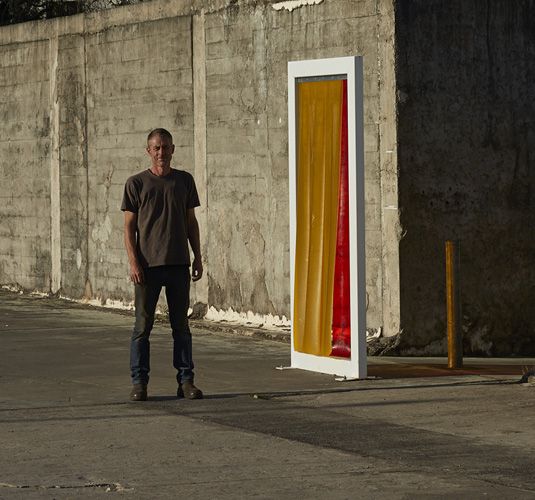 Anton Parsons
Anton Parsons' practice embraces a broad range of media encompassing industrial materials, readymade objects, photography and installation. Concepts are realised with seemingly insignificant ephemera that often accrue new meanings independent of Parson's original vision when redefined, reconstructed and re-presented. His works are often in the form of large-scale, public sculpture.

Parsons holds a Bachelor of Fine Arts in Sculpture from the University of Canterbury School of Fine Arts, Christchurch (1990) and he has exhibited in a wide range of exhibitions nationally. His works are held in several significant public and private collections including the Chartwell Collection (Auckland), Govett-Brewster Art Gallery (New Plymouth) and the Sargeant Art Gallery (Whanganui).

Anton Parsons is represented by Suite Gallery in Auckland and Wellington, and Jonathan Smart Gallery in Christchurch.