Workshop
Luminous: A Glass Casting Course
With Sofia Athineou
5 days
Mon 18 - Fri 22 January
10am - 4.30pm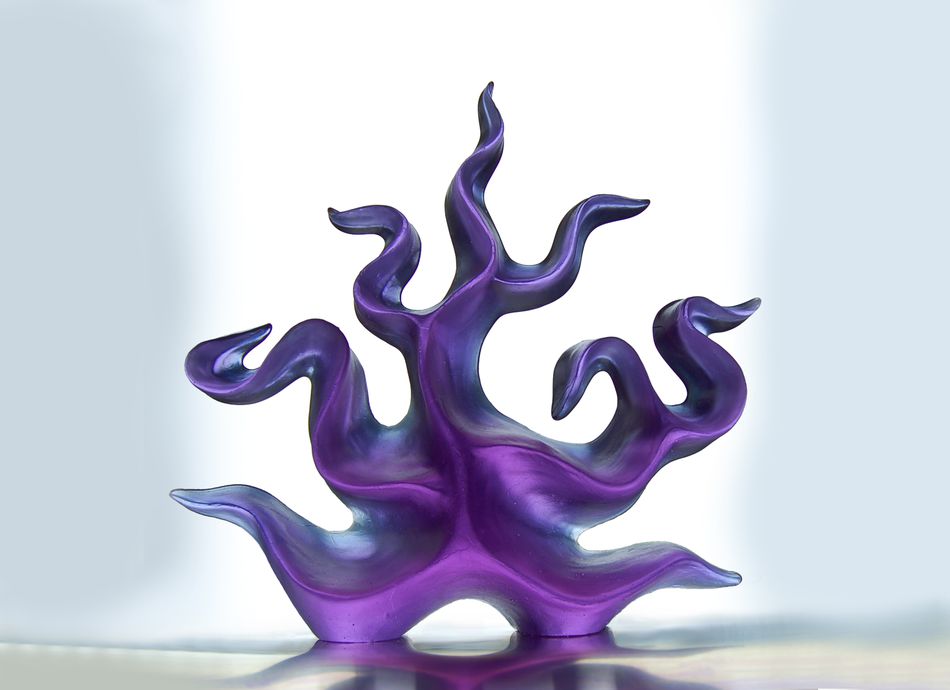 In this fun and super packed five-day hands-on workshop with the vivacious Sofia Athineou, you will learn all the basic techniques to build your beautiful glass casting works. Working with clay, wax and found materials, participants will learn how to build plaster moulds and eventually learn how to cast their works, finishing them off with hand polishing. Past participants loved Sofia's previous Summer School workshop so much that they took more of her workshops during the year!
Includes most materials.
About Sofia Athineou
Sofia Athineou is of Greek descent and lives in the Waitākere Ranges. She is a mixed media artist working with a range of materials such as metal, stone, wood, found objects, harakeke and glass.

In glass, Sofia works predominantly with organic forms that show elemental forces like wind, fire and water, with movement depicted by the play of light inside the glass.

Recently, her work has shifted in scale to larger size works and installations that target different social issues from sexual assault to the plight of refugees. The joy and satisfaction from creating big works is really compelling to her.

Sofia is a recipient of many awards and she is extensively published in art publications.
www.sofiaathineou.com

Image: Sofia Athineou. Tsifteteli (2010). Courtesy of the artist.


---
Info
Adults: 18+
5 days
Mon 18 - Fri 22 January
10am - 4.30pm
$500.00