Workshop
Introduction to Carving: Māori Weaponry and Waka Hoe
With Wikuki Kingi
4 days
Mon 18 - Thu 21 January
10am - 4.30pm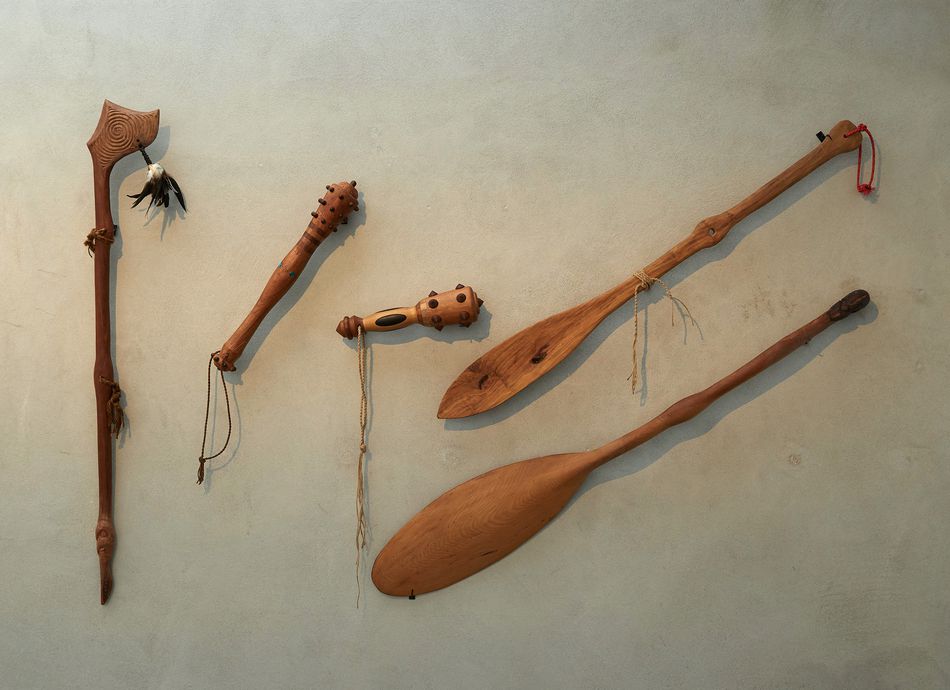 Delving into Māori history and culture, this introductory workshop will focus on the design, construction, and carving of traditional Māori weapons or waka hoe (paddle), their historic use, form, and function, and how they are made today using both hand and power tools. Starting with an introduction to carving, Master Carver Wikuki Kingi will work with you to design your own weapon/paddle, cut it out, grind and sand it with fine paper, before carving and finishing it. The final step will be staining and adorning it (with feathers or paua, for example).

Includes most materials.
About Wikuki Kingi:
As a Tohunga Whakairo/Master Carver, with over 40 years' experience, Wikuki Kingi has created many heritage taonga, including the intricately carved masterpiece Pou Kapūa, the tallest Māori/Pacific carving in the world. Wikuki has many relationships throughout NZ and the Pacific and continues to learn and build on his passion for Mana Whenua and indigenous community development, cultural resilience and robust futures, believing stronger identities make stronger people and families.
Please check the website for more information about his works.
Image: Wikuki Kingi, weapons and waka hoe, courtesy of Te Uru. Photo Sam Hartnett.
---
Info
Adults: 18+
4 days
Mon 18 - Thu 21 January
10am - 4.30pm
$500.00