Workshop
Etching Workshop
With Jan Philip Raath
5 days
Mon 13 – Fri 17
January
10am – 4.30pm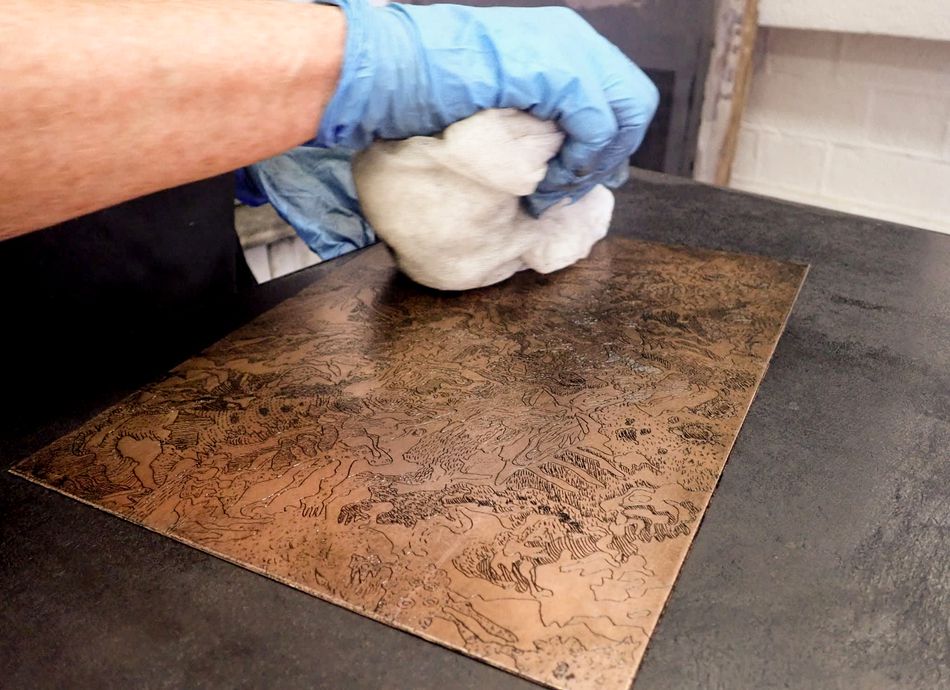 Learn about etching with specialist Jan Philip Raath of Auckland Print Studio. It would be entirely possible to create a finalised etching or a small edition of prints, but the focus of this workshop is to develop methodologies and a strong skill set that will help participants to achieve consistent, repeatable results using the etching techniques of hard ground and aquatint. Participants will walk away with the necessary skills to produce an etching plate with standard line work and tonal areas, and the fundamentals to continue their studies in the rich art of etching and printmaking.
Jan Philip Raath was born in Cape Town and grew up in Bloemfontein, South Africa. It was also in Bloemfontein that he started a Bachelor of Fine Arts degree from the University of the Free State in 2007. He went on to complete the degree in 2011, then graduating with a Master of Fine Arts in 2017, both at the renowned Michaelis School of Fine Arts in Cape Town.
Raath's art practice explores underlying ideas and processes in nature that are regularly overlooked or taken for granted, realising these projects in a range of media which include sculpture, printmaking and analog photography. Having a strong passion for printmaking, he pursued a career as a collaborative printmaker. After completing an apprenticeship at Warren Editions, he established his own print studio in Cape Town. Recently he moved to Auckland, New Zealand to join forces with the esteemed John Pusateri at Auckland Print Studio where he continues to work with artists to produce projects in various printmaking media.
https://www.aucklandprintstudio.com
---
Info
Adults: 18+
5 days
Mon 13 – Fri 17
January
10am – 4.30pm
$400.00