Workshop
Sound Pictures - Collagraph Printing
Available through Term 3-4
Mon 17 July - Tue 19 December 2023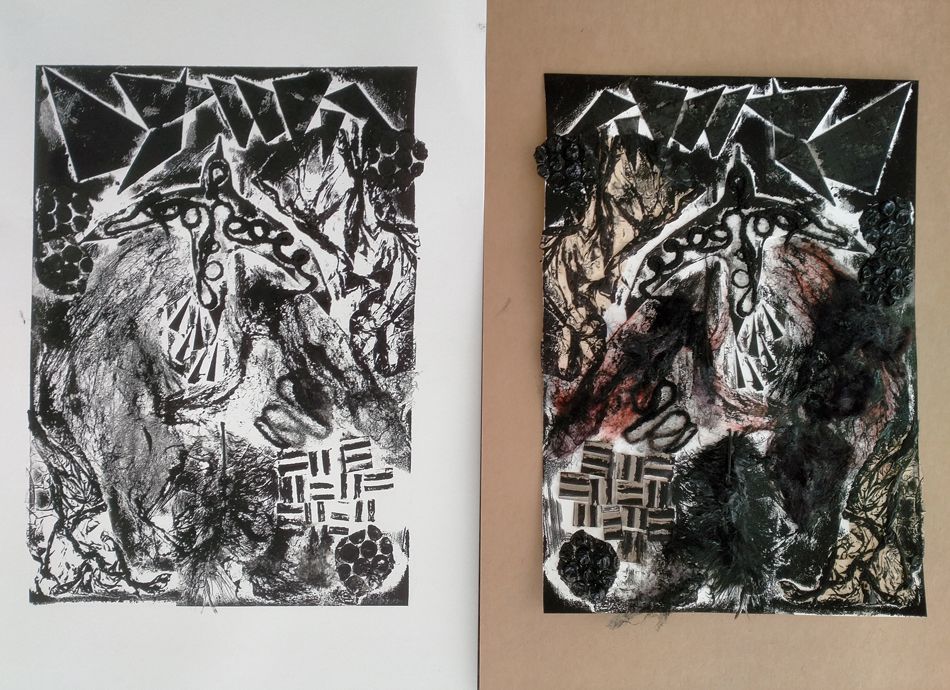 In this playful workshop, students will turn sounds into marks, discovering and inventing how to visually represent the sound of things.
Students will be guided through a series of exercises stretching their visual vocabulary, and develop their creativity, imagination, and critical thinking skills.
Using the printmaking technique of collagraphy, students will create a textured surface plate using a variety of materials such as cardboard, fabric, or string. The plate is then inked, and printed using a printing press, resulting in a unique and textured image, or collagraph print.
The lesson outputs can be themed to any current inquiry topics, or left open for the child's own stories to emerge, and teachers will learn a novel approach to imagination and picture-making.
---
Info
Primary and Intermediate: YNE - Y8
Available through Term 3-4
Mon 17 July - Tue 19 December 2023
$10.50
*Cost shown is per student, includes materials and educators and is excluding GST.
Available weekdays 10am - 1pm.
Class length: 3 hours (including 20 minute break).
Group size: Up to 40
We cater to any class size, however groups of less than 35 students do incur a minimum fee based on materials and educators' time.
These classes are held at Corban Estate Arts Centre.