Workshop
Sea Creatures of Tangaroa
Available through Term 3-4
Mon 17 July - Tue 19 December 2023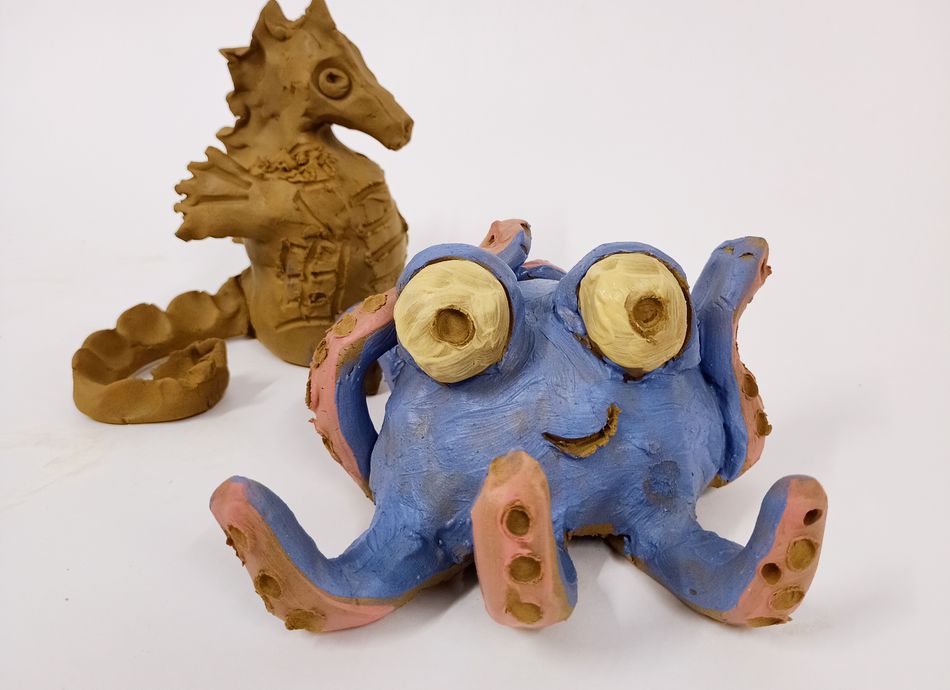 This workshop introduces students to the world of ceramics and a range of techniques to create their own sea creature. Throughout the workshop, students will engage in a hands-on approach to learning, allowing them to develop their skills and gain confidence in their abilities.
The pinch-pot process will provide a solid foundation for their creature, while the addition of features inspired by Tangaroa will encourage creative thinking and problem-solving. Students will learn essential ceramic joining techniques, then decorative applications such as smoothing, etching, and colour stains to bring their sea critter to life.
By the end of the workshop, students will have gained a solid understanding of ceramic techniques and the creative process, as well as having created their own unique sea critter.
Allow three weeks for firing and glazing.

For bookings and more information, please email: education@ceac.org.nz
---
Info
Primary and Intermediate: YNE - Y8
Available through Term 3-4
Mon 17 July - Tue 19 December 2023
$16.50
*Cost shown is per student, includes materials and educators and is excluding GST.
Available weekdays 10am - 1pm.
Class length: 3 hours (including 20 minute break).
Group size: Up to 60
We cater to any class size, however groups of less than 35 students do incur a minimum fee based on materials and educators' time.
These classes are held at Corban Estate Arts Centre.