Workshop
Clay Studio – Vessels
Available through Term 3
25 July - 29 September 2022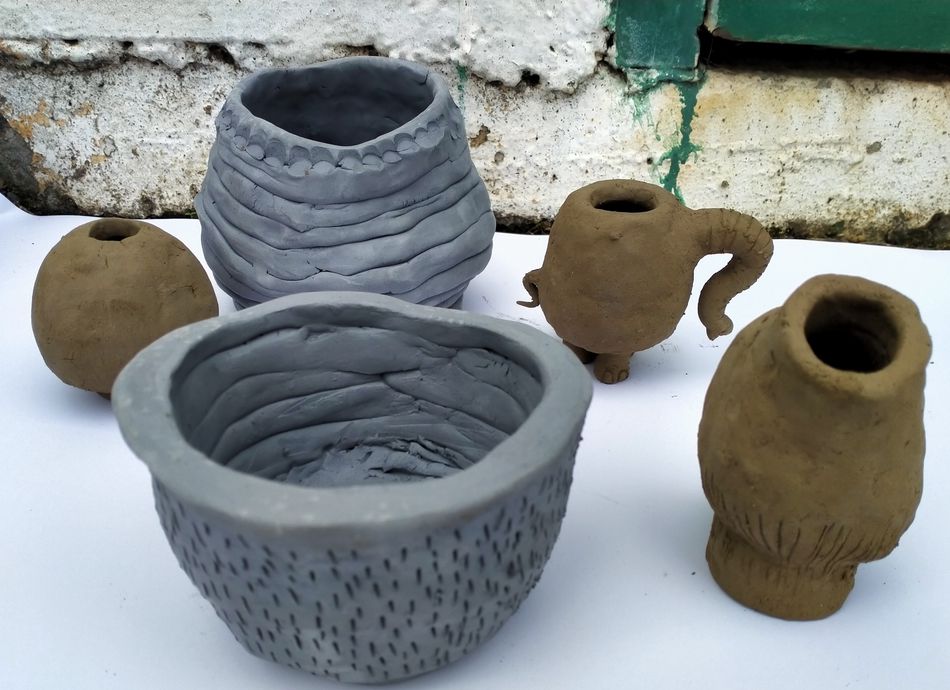 Wonderful hands-on clay workshop providing an opportunity for kids to get their finger muscles moving and their hand-eye coordination happening.
We will be teaching the basics of clay construction either through pinch pot or coil techniques. The class will move through forming a basic vessel onto which each child will be able to project their imagination and design something unique.
Perhaps your class has a study topic you might like to incorporate, or you would like us to choose a theme for you? Either way, each child will finish the class creating some form of unique vessel. They will learn construction and decorative techniques, including joining with slurry and using slip to paint their pieces before firing.
Once completed the students' pieces will be kiln fired before being available for pick up or returned to you at school.
---
Info
Primary and Intermediate: YNE - Y8
Available through Term 3
25 July - 29 September 2022
$15.50
Group size: Up to 60 Class length: 3 hours (including 20 minute break) Available weekdays 10am-1.00pm Classes can be held at Corban Estate Arts Centre, or at your school by arrangement. For bookings and more information, please email: education@ceac.org.nz *Cost shown is per student, includes materials and educators and is excluding GST.