Workshop
Cardboard Selfie
Available through Term 1
Mon 30 January - Thu 6 April 2023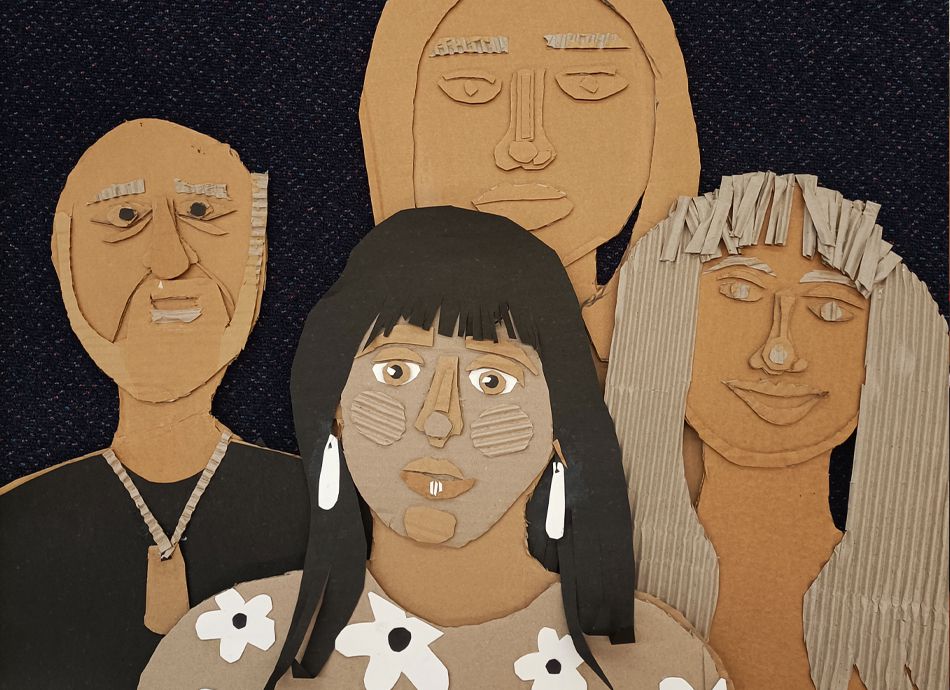 In this workshop students will create a life-sized self-portrait using cardboard and scissors, describing each child's appearance in cardboard shades. Developing skills in observation, composition and tonal contrast play as well as learning some cool effects that can be achieved with cardboard. This is a fun light-hearted look at portraiture and there will be lots of opportunities for children to really indulge in creative play as they build up their cardboard relief. This is a good workshop for developing fine motor skills.
---
Info
Primary and Intermediate: Y3 - Y8
Available through Term 1
Mon 30 January - Thu 6 April 2023
$9.50
Group size: Up to 60 Class length: 3 hours (including 20 minute break)
Available weekdays 10am - 1pm.
Classes can be held at Corban Estate Arts Centre, or at your school by arrangement.
For bookings and more information, please email: education@ceac.org.nz
*Cost shown is per student, includes materials and educators and is excluding GST.