Workshop
An Eclipse of Felted Moths
Available through Terms 1-3
Mon 30 January - Fri 22 September 2023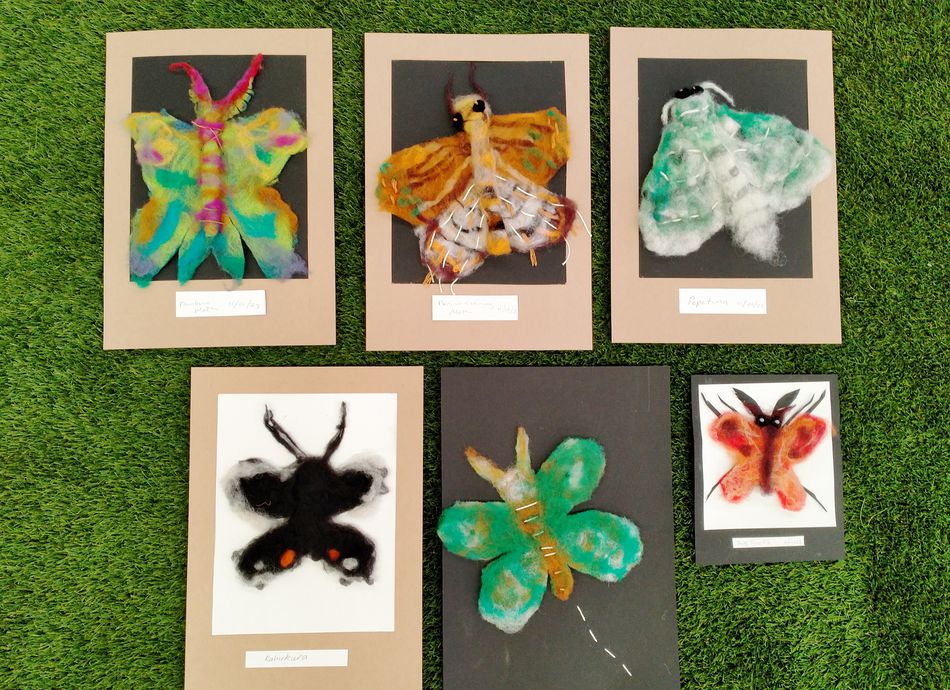 Create a class collection of felted moth specimens.
Inspired by the aesthetic and scientific observation of insect collection and teaching practical sustainable hand-making techniques from the past for the future. In this hands-on workshop, each child will create a unique felted moth through close observation of our native Moth and Butterfly species.
Students will get their hands to work on wool fibres to experience the age-old technique of wet felting. Embellishments will be added through stitching, keeping the whole process sustainable and adding to the practical skills acquired. This workshop is inspired and informed by the beautiful 3D moth installation work of New Zealand artist Elizabeth Thomson.
Together students can create a class collection of moth specimens, 'an eclipse of felted moths' to be displayed on the classroom wall.
---
Info
Primary and Intermediate: YNE - Y8
Available through Terms 1-3
Mon 30 January - Fri 22 September 2023
$9.50
Group size: Up to 60 Class length: 2.5 hours (including 20 minute break)
Available weekdays 10am - 1pm.
Classes can be held at Corban Estate Arts Centre, or at your school by arrangement.
For bookings and more information, please email: education@ceac.org.nz
*Cost shown is per student, includes materials and educators and is excluding GST.