Workshop
Rap School
With Crescendo Trust of Aotearoa
2 days
Thu 11 - Fri 12 July
10am - 3pm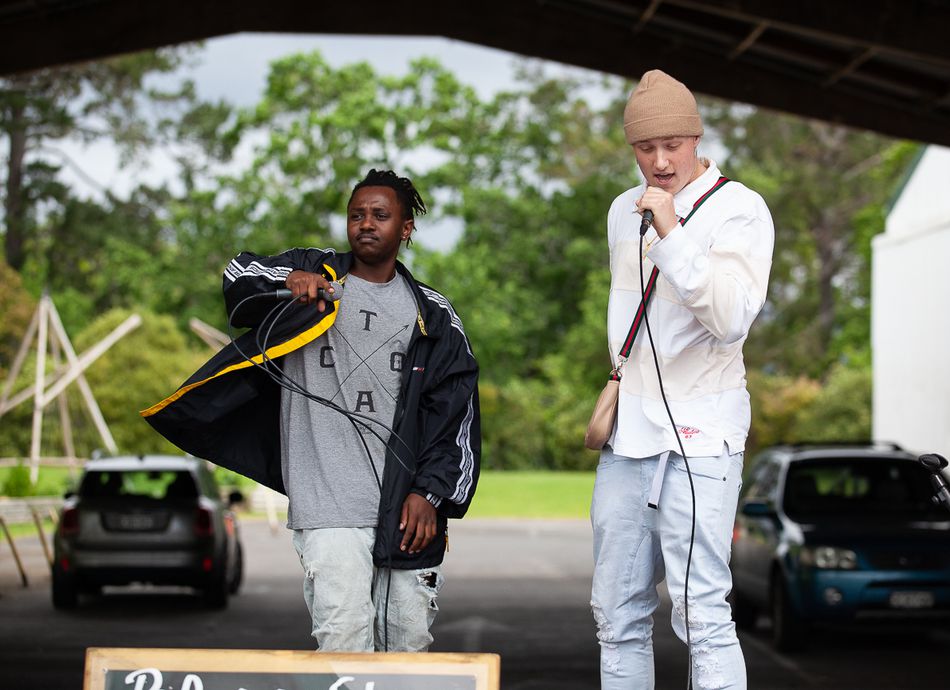 Rap School offers participants a chance to learn writing techniques used by industry professionals around the world.
We will be using these new found techniques to write and record a song collectively over the 2 day period. Great opportunity to network with other young aspiring artists through collaboration and meet some of the big names in the game.
This workshop may include the use of explicit language. Because of this, it is advised participants be aged between 15 and 24 yrs.
Youth Arts Workshops are a great way for young people to explore and experiment with a range of different art forms. These holidays you can learn about printing techniques, street art, carving or immerse yourself in music to write and record songs. Come and challenge yourself creatively through one of our inspiring two day classes. Set at a low cost, with some fully sponsored places for 13-18 year olds, these workshops are a great way to spend your holidays. Don't let cost be a barrier – talk to us about a sponsored place.
For more info contact info@ceac.org.nz
(09) 8384455
Lean from the best with David Atai of Nesian Mystik.
---
Info
Youth: 13 - 24
2 days
Thu 11 - Fri 12 July
10am - 3pm
$30.00