Workshop
Exploring Mokuhanga
With Sybille Schlumbom
CANCELLED
6 Weeks
Wed 11 August -
Wed 15 September
10am - 2pm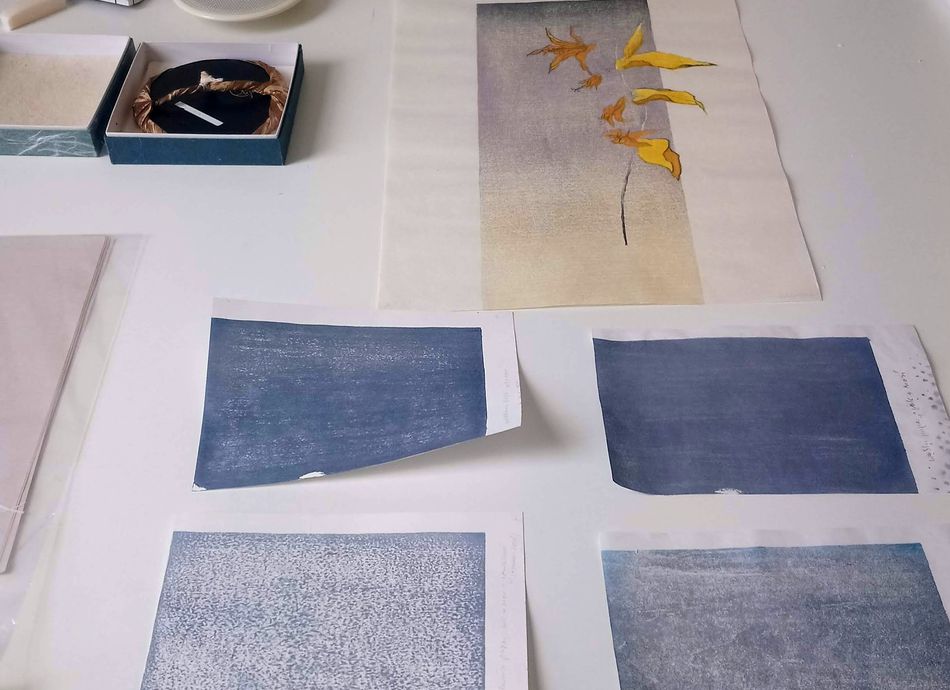 Mokuhanga has a long history in Japan and is best known for the Edo period ukiyo-e prints. The process uses water-based inks and is executed with a handheld baren instead of a printing press.
This class introduces you to the methods of this traditional technique, using mokuhanga to create your own series of postcard-sized prints.
You will work with partially pre-cut plates, learning helpful tips and tricks to carve a plate for the two-colour image print.
Find out more about Sybille Schlumbom.
Cost includes all materials.
---
Info
Adults: 18+
CANCELLED
6 Weeks
Wed 11 August -
Wed 15 September
10am - 2pm
$200.00