Exhibition
Thought-Forms
Paula Friis
23 July - 3 October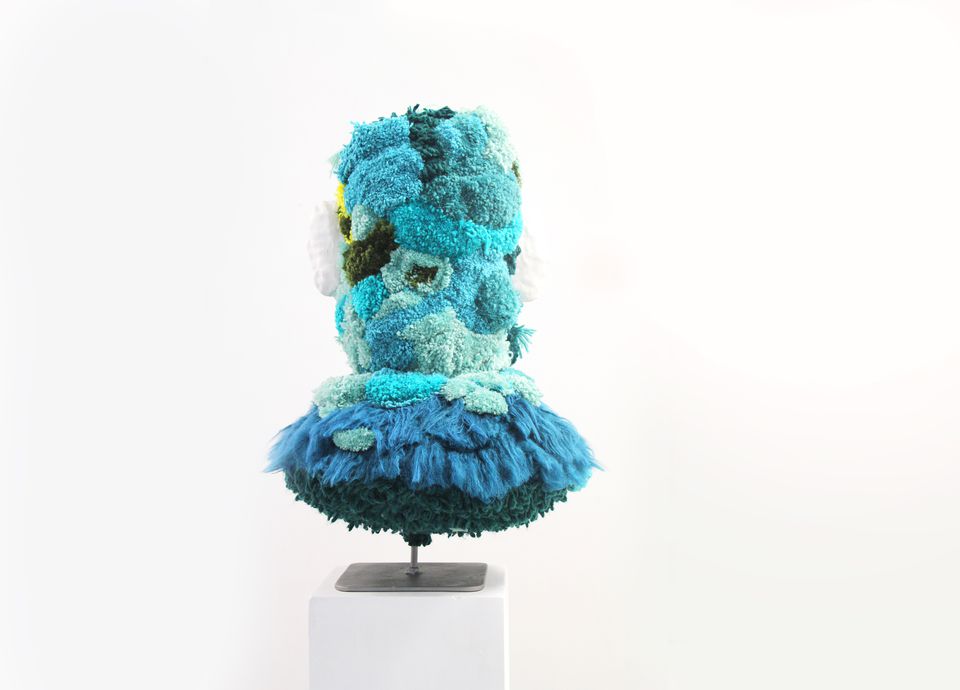 Thought-Forms comprises a new suite of tactile, woollen works by multidisciplinary artist Paula Friis. Taking inspiration from Matisse's 1940's series, The Cut-Outs, Friis' practice centres around her ever-growing 'library of shapes'. These shapes have been dissected and extracted from her own experimental drawings. They are defined by their lucid colours on paper and are spontaneously selected, layered and juxtaposed in an attempt to bring about a sense of pareidolia; the phenomenon that causes people to see figures in their burnt toast, or dragons in cloud formations
Investigating these organic shapes, Friis takes the process a step further and creates abstract compositions in fibre using needlework through a slow collage technique on hessian. Her resultant works are ambiguous and different shapes, along with some more figurative forms, seem to ebb and flow within their frames.
In rendering her imagined scenes in richly coloured wool, Friis simultaneously draws attention to the traditional, assumed role of needlework as a mindless female craft. Instead, the works in Thought-Forms emphasise the meditative experience of Friis' textile practice and offer a glimpse into her subconscious world.
Artist Bio:
Paula Friis was born in Hawkes Bay and currently lives and works in Snells Beach, Tāmaki MakaurauAuckland. Her multidisciplinary practice explores techniques in ceramic, collage and woollen embroidery. Friis holds a Bachelor of Visual Arts (2001), a Graduate Diploma in Secondary Teaching (2002), and most recently, a Master of Fine Arts (Hons) (2018) from Whitecliffe College of Arts and Design in Tāmaki Makaurau Auckland. Friis has exhibited in a number of exhibitions across Aotearoa and in 2017 she was named a Wallace Arts Awards Finalist. Thought-forms is her first solo-exhibition.
View the exhibition catalogue here.
Read On Thought-Forms essay written by Zoë May here.
---
Location
The Homestead Galleries
Corban Estate Arts Centre
2 Mt Lebanon Lane
Henderson
Auckland