Exhibition
Solid as a Rock
Group Show
6 December - 9 February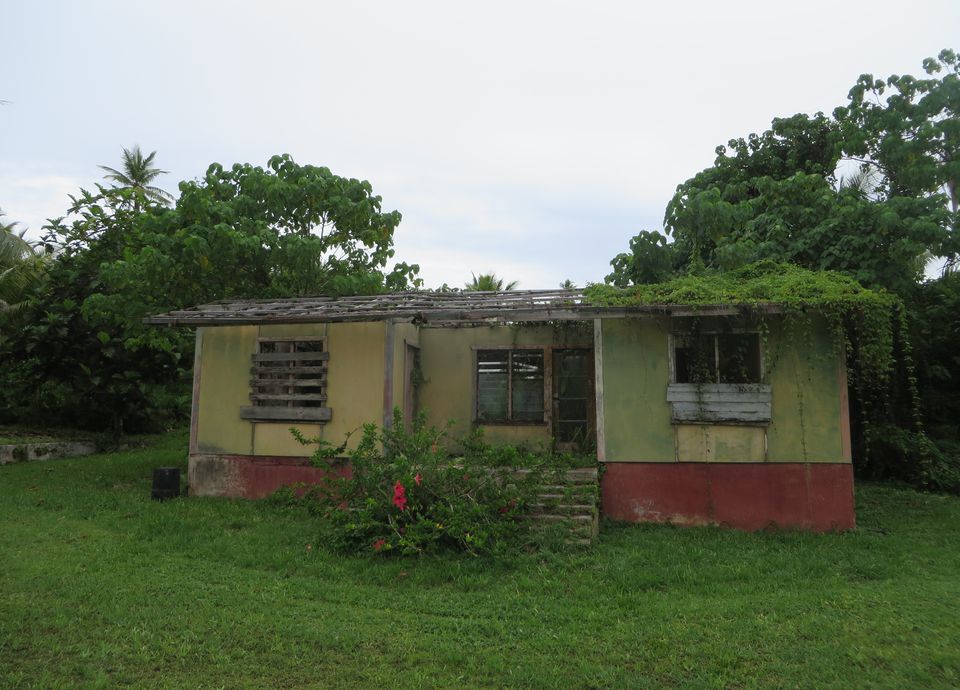 Aotearoa has become home to many Pacific Island communities, with more Niuean people living in Aotearoa than on the island of Niue. With a residential population of around 1600, the island known as the 'Rock' of the Pacific continues to develop its unique culture and distinct national identity despite the low number of residents actually living there.
This exhibition conveys journeys of connection, revival, sustaining and celebrating culture through the perspective of Niuean artists living in both Aotearoa and Niue. Through printmaking, painting, textiles, embroidery, sculpture, text, language and moving image work, they tell their stories.
Artists: Darcell Apelu, Chris Van Doren, Toa Taihia, Iata Peautolu, Marcus Hipa, Kelly Wickliffe, Taako Piaso, Zora Feilo, Lina Marsh, Molly Pihigia, Katrina Iosia, Cora-Allan Wickliffe and Kirsten Feilo.
Image: Cora-Allan Wickliffe, House in Liku (2018). Courtesy of artist.
---
Location
The Homestead Galleries
Corban Estate Arts Centre
2 Mt Lebanon Lane
Henderson
Auckland