Exhibition
Her heirlooms in my garden
Group Exhibition
4 November - 11 December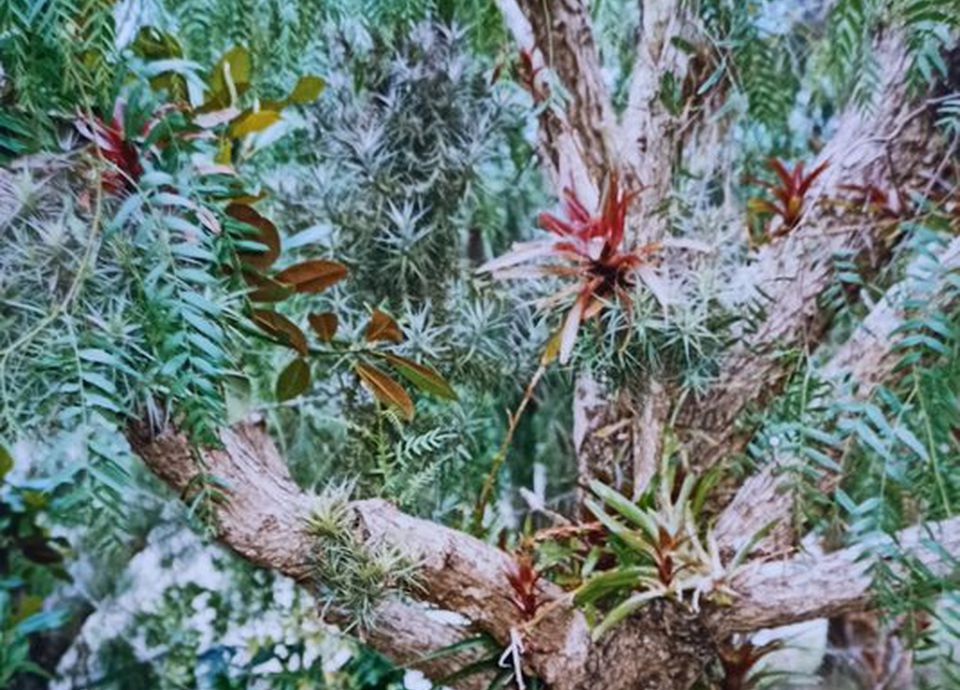 Gardens cultivate connection. They are sites dedicated to the growth of flowers, fruit, plants and often, spaces created and maintained through hours of physical labour and love. They provide not only produce that is shared amongst families and close communities, but also hold enjoyment and treasured memories for those who frequent them.
Her heirlooms in my garden includes works by a group of contemporary artists who explore gardens specifically as spaces for maternal connection and the sharing of intergenerational knowledge with their Mothers, Aunts, Nanas and Grandmothers. Through embroidery, textiles, ceramics, painting and mixed media, the artists in this exhibition tenderly share their personal experience as the recipients of the flowers and precious heirlooms cultivated within the garden.
Online Gallery images by Ralph Brown.
View exhibition booklet and artist bios here.
Read accompanying texts here.
View catalogue here.
Visit Curator's Tour: Her heirlooms in my garden + December Saturday Gallery Club: Petite Pot Painting
---
Location
The Homestead Galleries
Corban Estate Arts Centre
2 Mt Lebanon Lane
Henderson
Auckland