Exhibition
Held by Stars
Darcell Apelu and Emily O'Hara
1 June - 15 July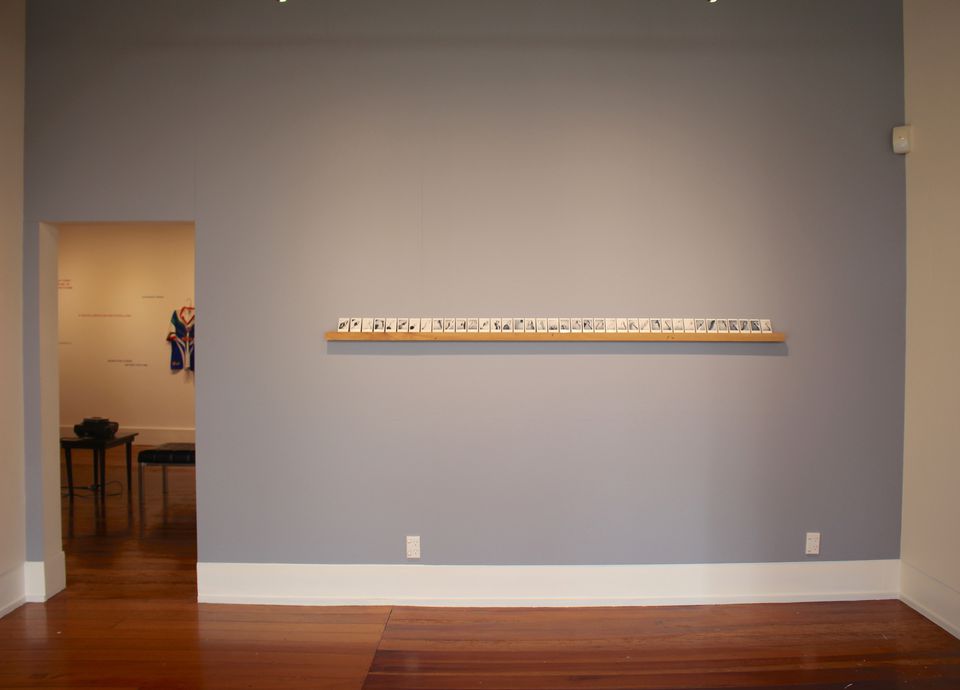 Traditionally, the sighting of Matariki was greeted with expressions of grief for those who had died since its last appearance. Some said the stars housed their spirits. Others made small hāngī and believed when the oven was uncovered, the smells rose to strengthen the stars. Held by Stars is an exhibition that explores the narratives of two artists and their journey of finding new rhythms after losing loved ones.
About the artists:

Emily O'Hara
Artist and spatial designer Emily O'Hara has an interdisciplinary practice fluctuating between performance, object, sculpture, photography and moving image. As a PhD candidate at AUT University, her project titled Mourning Sites ________ ;Performing Ineffable Spaces of Ruin extended on her explorations of spatio-temporal conditions that arise in processes of mourning, relating experiences of death and mourning to language and its other; silence or ineffability.
Darcell Apelu
Working in moving image, sound, performance and installation, Darcell Apelu's practice is informed by her experiences as an afakasi female and uses her body as a way to facilitate terms of 'otherness'. Completing her Masters in Art and Design at Auckland University of Technology (2013) her projects reflected activities within the social climate of Aotearoa in relation to the Pacific body, exploring the duality of the Pacific community with a populace-autobiographical perspective within the Western masculine framework.