Exhibition
Embdedded
Annie Mackenzie, Audrey Boyle, Genevieve Packer, Gina Ferguson, Katie Smith, Nalani Gloor, and Pip Steel
14 April - 28 May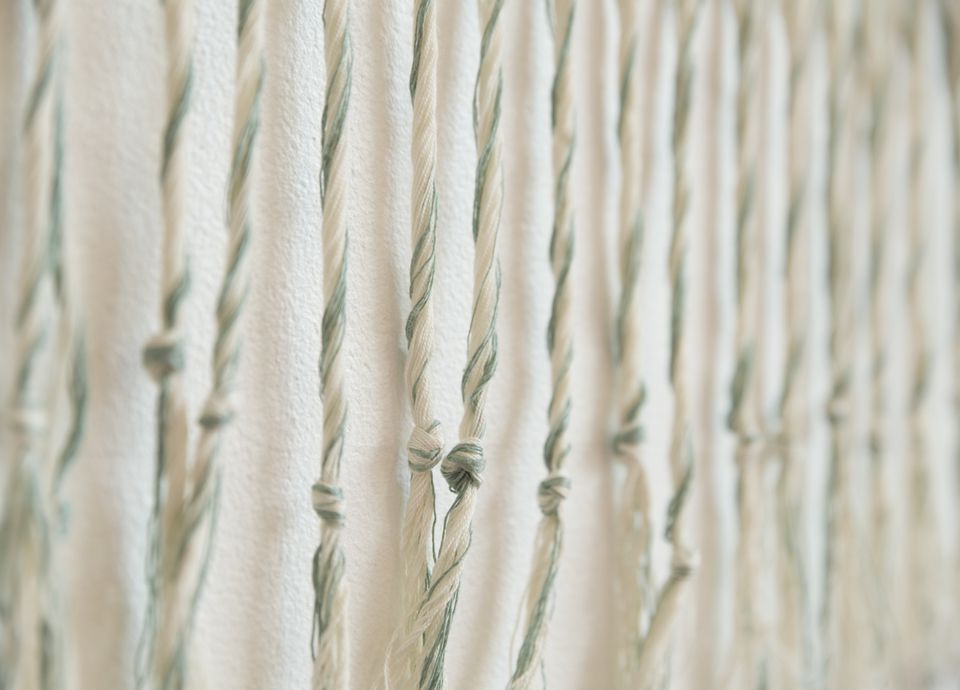 Image: Annie Mackenzie, walking forwards backwards (2016). Photo courtesy of Shaun Matthews.
From the time we are born, we are each embedded in cloth. So too are memories that we embed into the clothing and textiles we each interact with throughout our lives.
Drawing from the maligned medium of fabric, Embedded honours the role of cloth as the very thing that both covers us up, and presents us to the world. Seven talented textile artists push the boundaries of our typical understanding of textile art; exploring how fabric immerses us in memory, yet holds a sense of individual and collective nostalgia at the same time. Whatever happens to us happens to the fabric we surround ourselves with. But more importantly, the fabric itself has a story. Who wove it? Who sold it? How did it get here?
A combination of traditional methods and contemporary installation provides a unique platform for each exhibiting artist to explore the discussion around textiles and memory. Boyle's dynamic sculptural forms of wire and patterned cloth are juxtaposed with Packer's site-specific, laser-cut blind which acknowledges the recent history of the Corban Homestead, turned gallery space. Gloor and Mackenzie's intricate weavings are a nod to the 'making' element so vital in the realm of textile art, and evoke the nostalgia we each associate with home and belonging. Steel's practice in the art of the Japanese sashiko technique sits alongside Ferguson's explorations into small and large scale knitting. Lastly, Smith's installation calls upon members of the public to combine text and textiles, ultimately providing the platform discover the interaction between memory, experience and desire.

—Curators Katie Smith and Maddie Gifford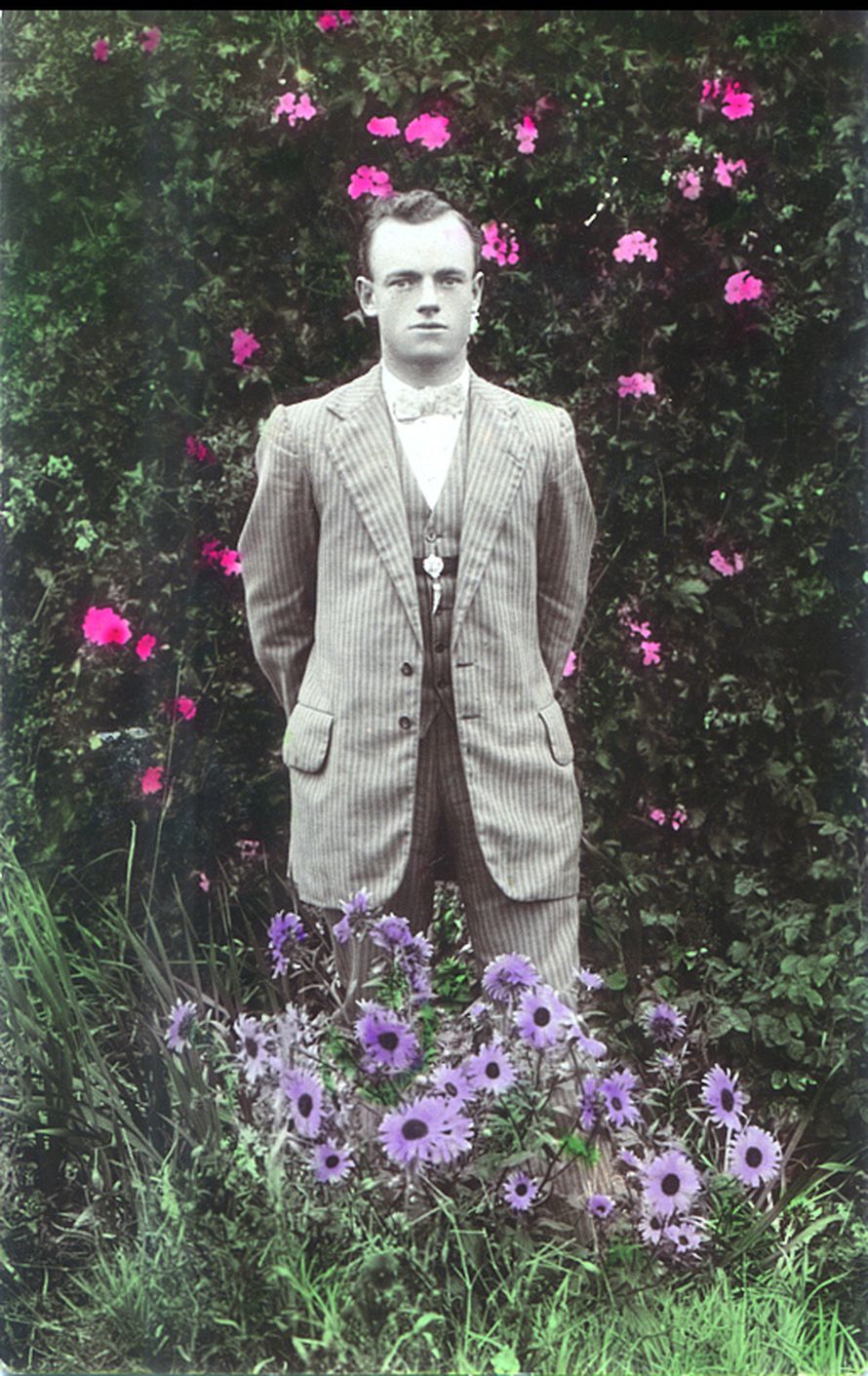 Image left: Audrey Boyle's work is inspired by this photograph of her late-Great Uncle William standing amongst a bed of vibrant, hand painted flowers.