Exhibition
Edith and George: in our sea of islands
Edith Amituanai and George Crummer
26 February - 4 April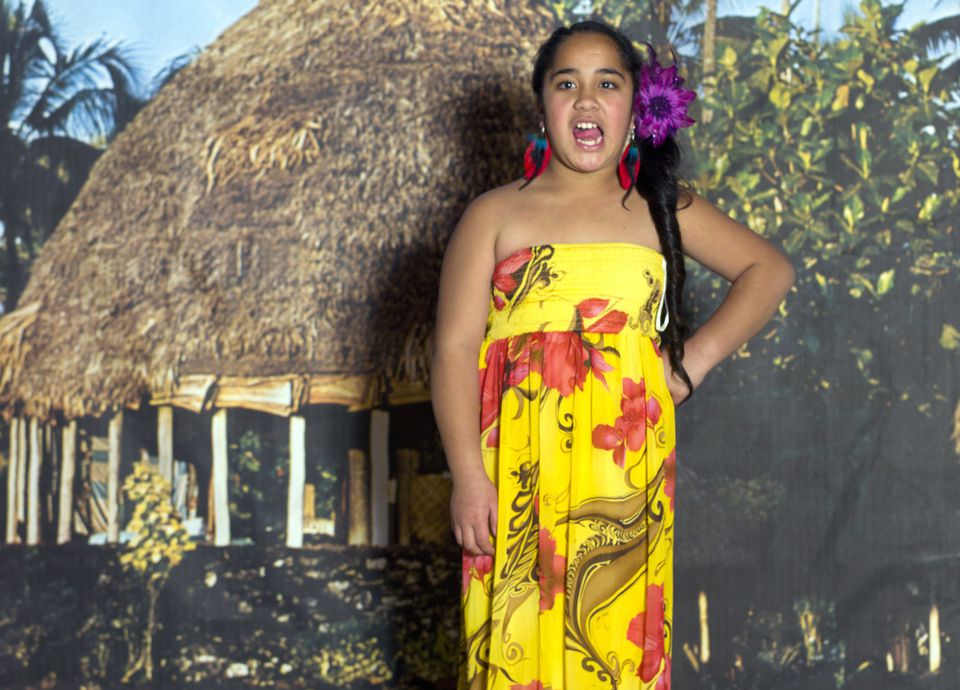 Initially shown at the New Zealand Portrait Gallery, Wellington (2019), Edith and George: in our sea of islands is recontextualised in the Homestead Galleries. With 100 years separating them, photographers Edith Amituanai (b.1980) and the late George Crummer (1868-1953) each capture moments in time from their own local Pacifica communities. The two sets of portraits present important conversations around colonisation, migration, settlement and identity in the Pacific.
We were set to open this wonderful exhibition on Thu 9 April, 2020 but we are pleased to say it has been re-scheduled to open on Thu 25 February, 2021, running until Sun 4 April, 2021.
Image: Edith Amituanai, Veronique at the Ranui PIC Sunday School Ball (2012). Courtesy of the artist.
---
Location
The Homestead Galleries
Corban Estate Arts Centre
2 Mt Lebanon Lane
Henderson
Auckland