Exhibition
A Footnote on New Zealand History
Cindy Huang
29 October - 5 December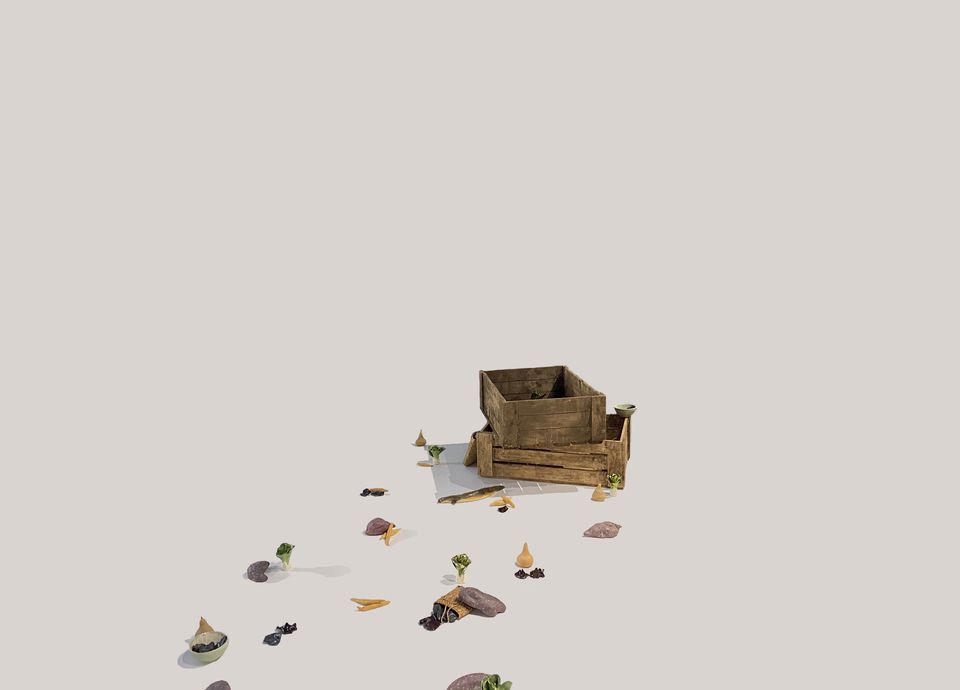 Cindy Huang uses object-based installation to recreate a market garden, symbolically highlighting the lack of recorded knowledge around Chinese and specifically, Māori-Chinese history in Aotearoa. Written history has often been exploited and used as a colonial tool to delegitimize indigenous knowledge and disregard the history of others. The dominating narrative is a history of Aotearoa that centers the arrival of Pākehā and the colonial events that followed. Though often seen as impenetrable and permanent, history is fluid and exists within collective memory, something Huang highlights in her practice.
Tāmaki Makaurau has an extensive history of Chinese market gardens, these being the most active sites of Chinese and Māori relationships. Many relationships were established through gift and exchange, cooperation and shared or similar cultural beliefs. Food is symbolic and holds sentimental feelings and memories connected to place, being a point of identity for individuals and social groups. Huang creates hand-build ceramics evocative of foods found at such sites like kūmara and hue/gourd. For many, food has been used as a medium for social events to facilitate hospitality and connection. Huang's practice nods to the integral role it has played in our local history.

黄馨贤
纽西兰历史随注
艺术家黄馨贤运用以陶瓷为主的装置重新构建了一个蔬果园,象征性地强调了在长白云之乡(纽西兰)的华人,特别是毛利籍华裔在纽西兰在册历史的缺失。历史常被殖民者不当利用并沦为殖民工具,以至于原住民的文化历史在当地丧失主导地位,异族的历史也被殖民者所书写的历史忽视且边缘化。在这背景下,长白云之乡的历史中占主导地位的叙事是以欧洲人的到来和随之发生的殖民事件为中心的。尽管这种历史现实在传统上被视为永恒且不可逾越的,但黄馨贤在她的艺术实践中强调了历史的存在并且永远流动于人民的集体记忆中。
塔玛基•马卡劳(奥克兰)作为华人和毛利人交互关系最为活跃的地区,拥有著丰厚的华人蔬果园的历史。其中,众多相互关系是通过礼物和贸易、合作以及共同或相似的文化信仰所建立的。食物作为具有象征意义的载体,承载著与所在地区相关联的情感连结和记忆,被视为一种个人的和社会群体的身份认同点。而黄馨贤创作的手工陶瓷能使人联想到蔬果园/农贸集市中看到的番薯和瓜类等食物,意在揭示其作为一种社交活动的媒介能在当代社会盛情款待他人并与他人建立连结的功能,认同并强调食物在我们当地历史上扮演的这种不可或缺的角色。

黃馨賢
紐西蘭歷史隨註
藝術家黃馨賢運用以陶瓷為主的裝置重新構建了一個蔬果園,象征性地強調了在長白雲之鄉(紐西蘭)的華人,特別是毛利籍華裔在紐西蘭在冊歷史的缺失。歷史常被殖民者不當利用並淪為殖民工具,以至於原住民的文化歷史在當地喪失主導地位,異族的歷史也被殖民者所書寫的歷史忽視且邊緣化。在這背景下,長白雲之鄉的歷史中占主導地位的敘事是以歐洲人的到來和隨之發生的殖民事件為中心的。盡管這種歷史現實在傳統上被視為永恒且不可逾越的,但黃馨賢在她的藝術實踐中強調了歷史的存在並且永遠流動於人民的集體記憶中。
塔瑪基•馬卡勞(奧克蘭)作為華人和毛利人交互關系最為活躍的地區,擁有著豐厚的華人蔬果園的歷史。其中,眾多相互關系是通過禮物和貿易、合作以及共同或相似的文化信仰所建立的。食物作為具有象征意義的載體,承載著與所在地區相關聯的情感連結和記憶,被視為一種個人的和社會群體的身份認同點。而黃馨賢創作的手工陶瓷能使人聯想到蔬果園/農貿集市中看到的番薯和瓜類等食物,意在揭示其作為一種社交活動的媒介能在當代社會盛情款待他人並與他人建立連結的功能,認同並強調食物在我們當地歷史上扮演的這種不可或缺的角色。
View the exhibition booklet and artist bio here.
View exhibition catalogue here.
Header image: Cindy Huang. A Footnote on New Zealand History. Installation View.
Photographs by Ralph Brown.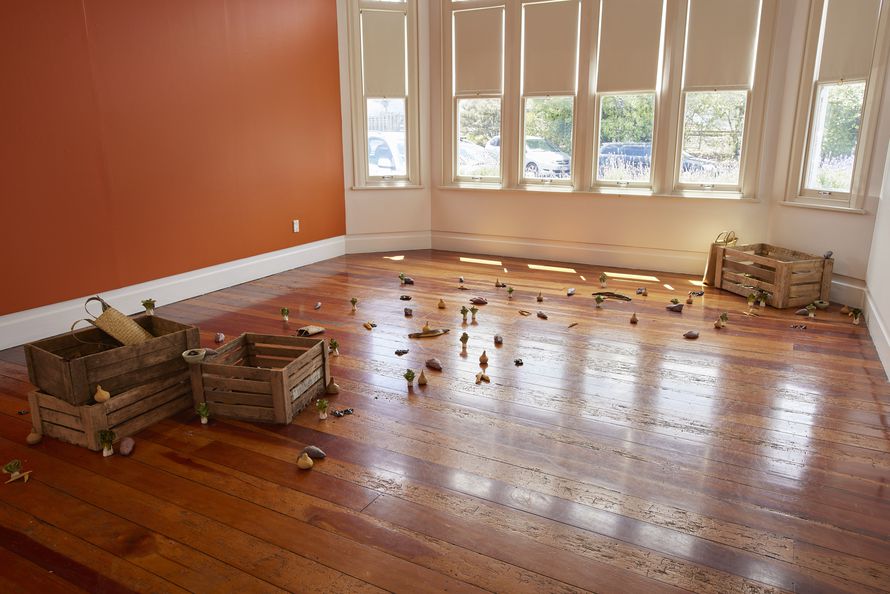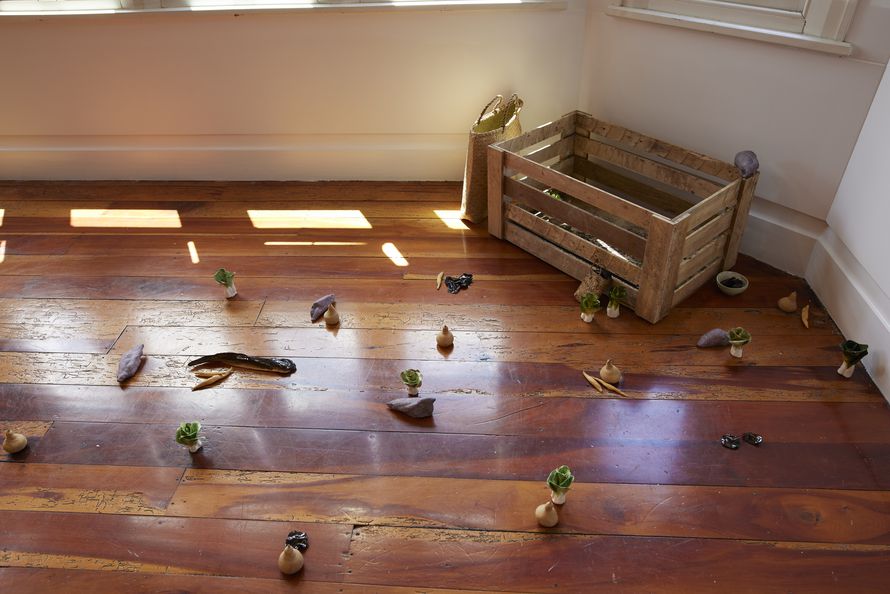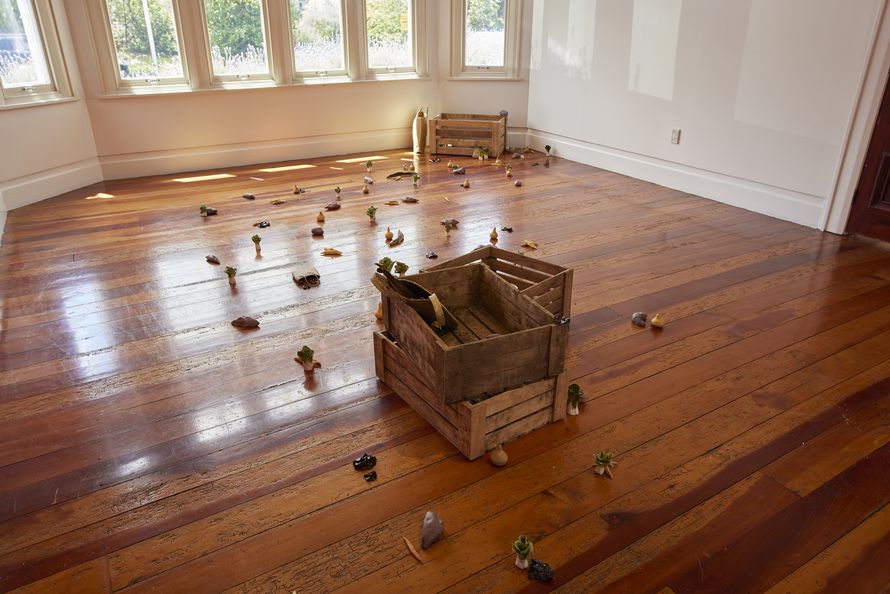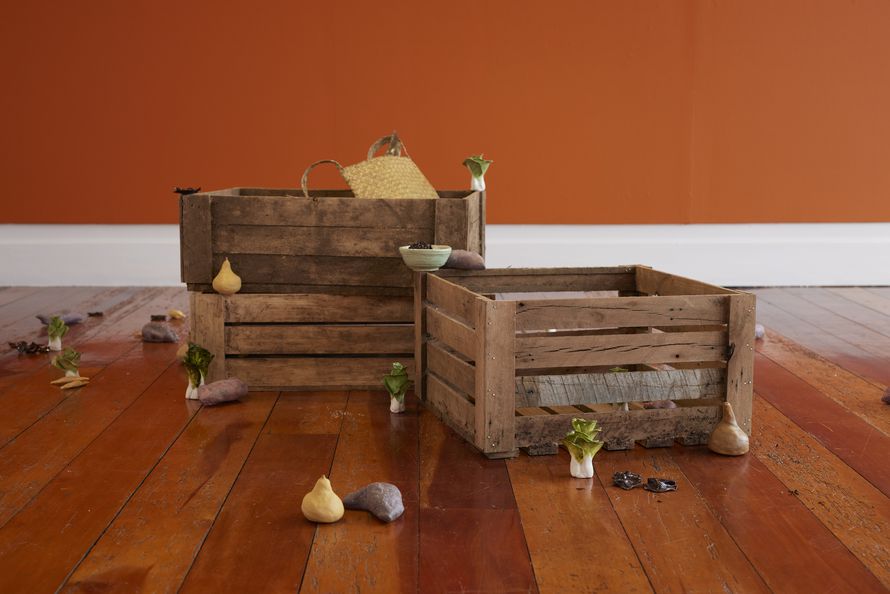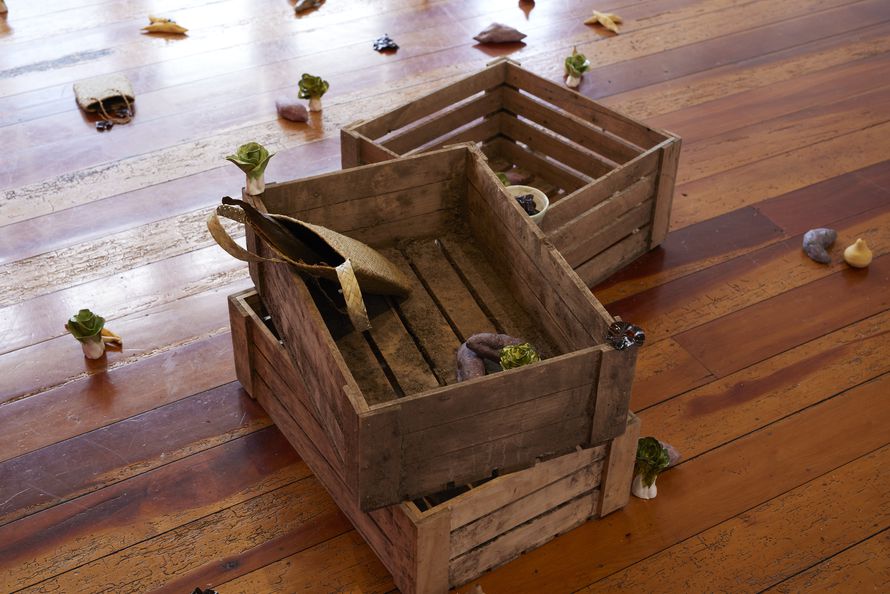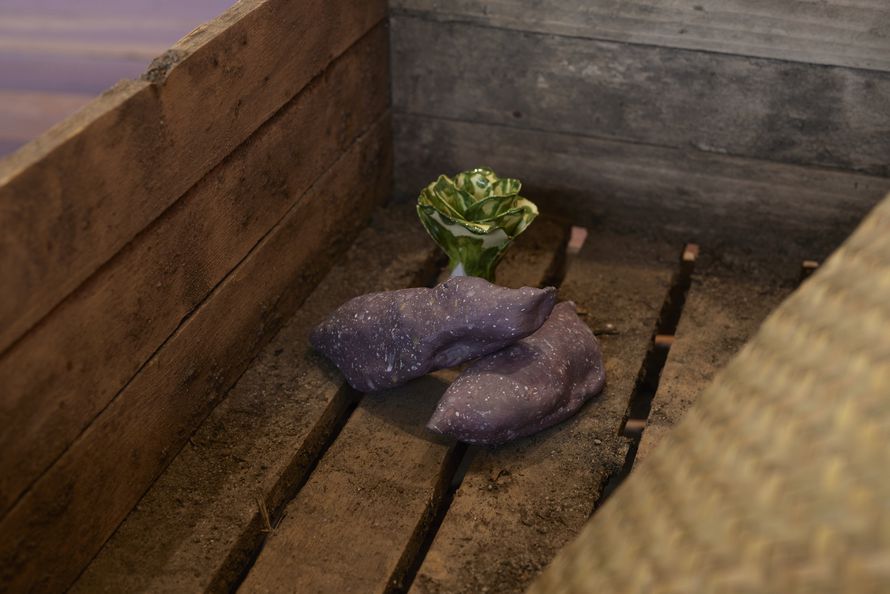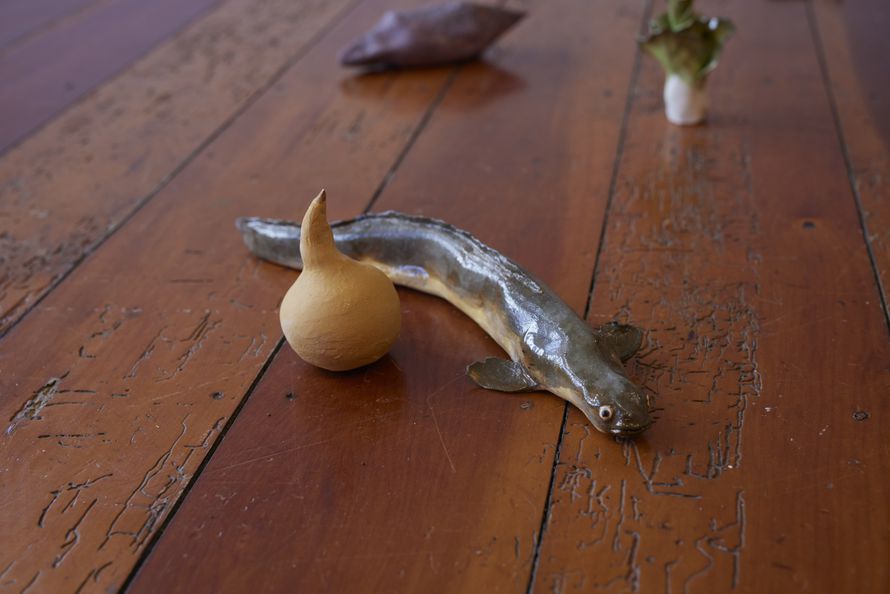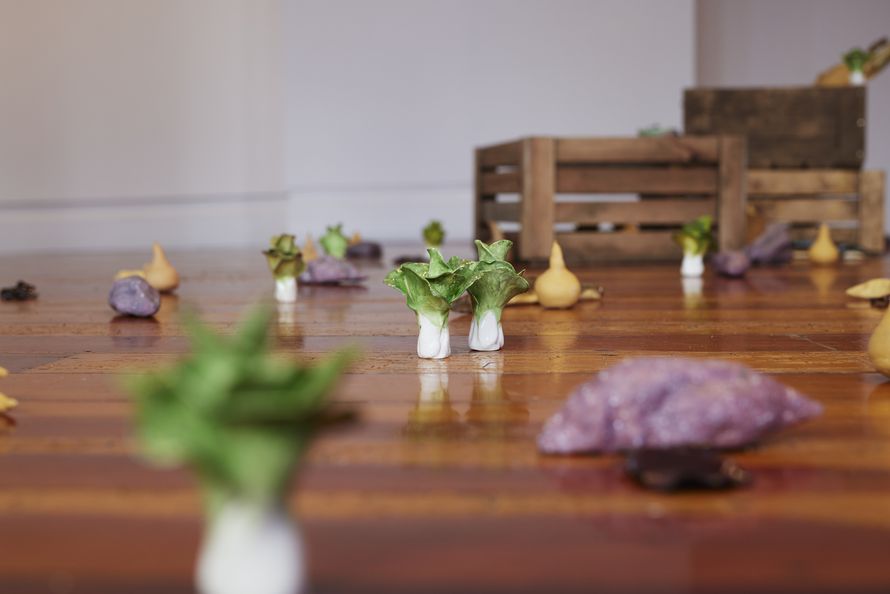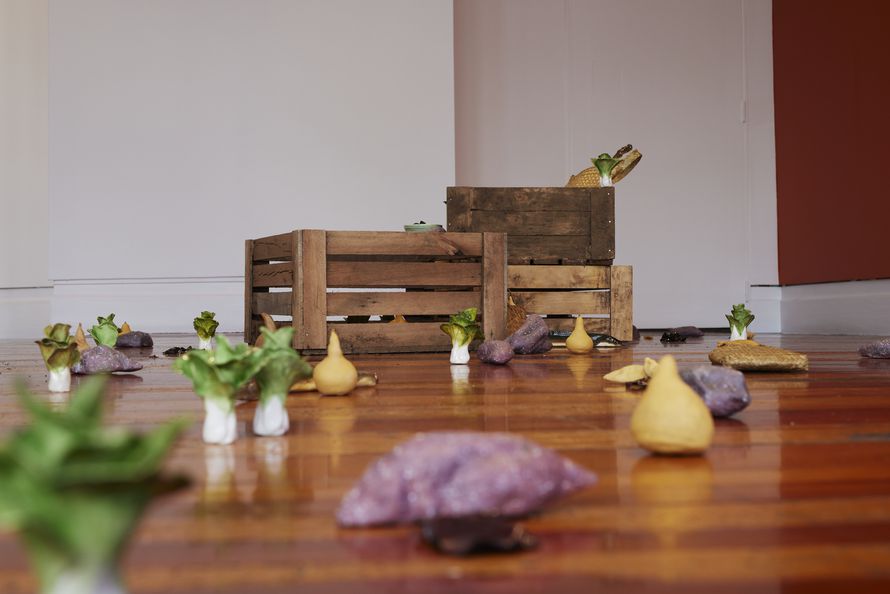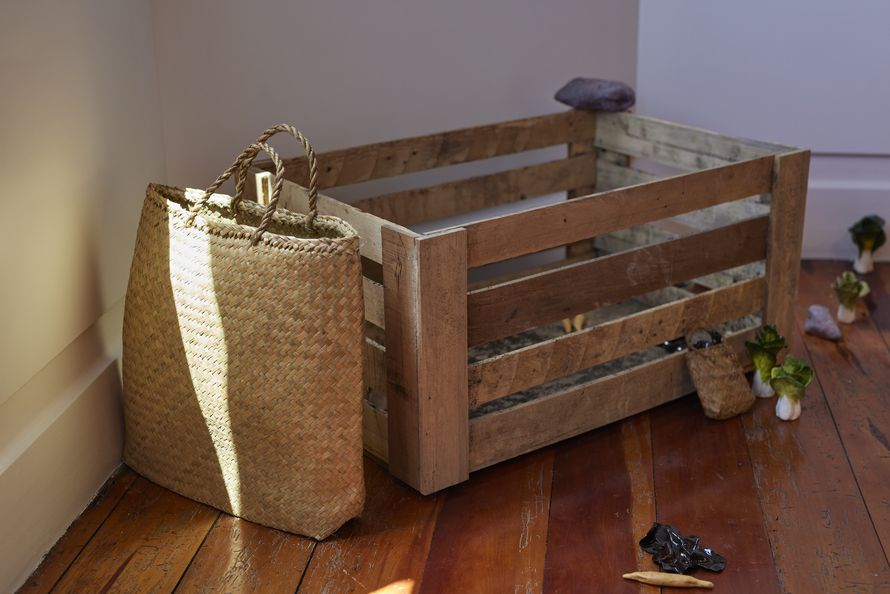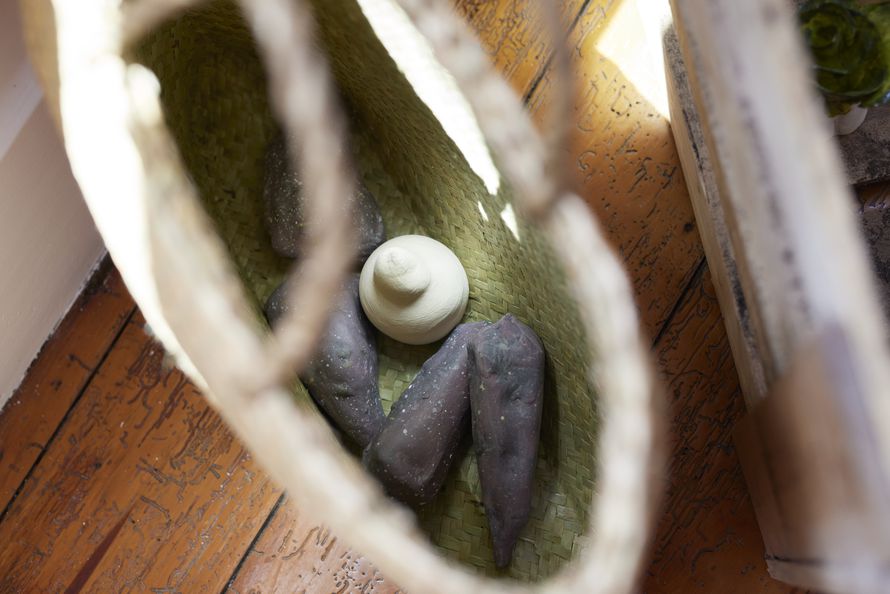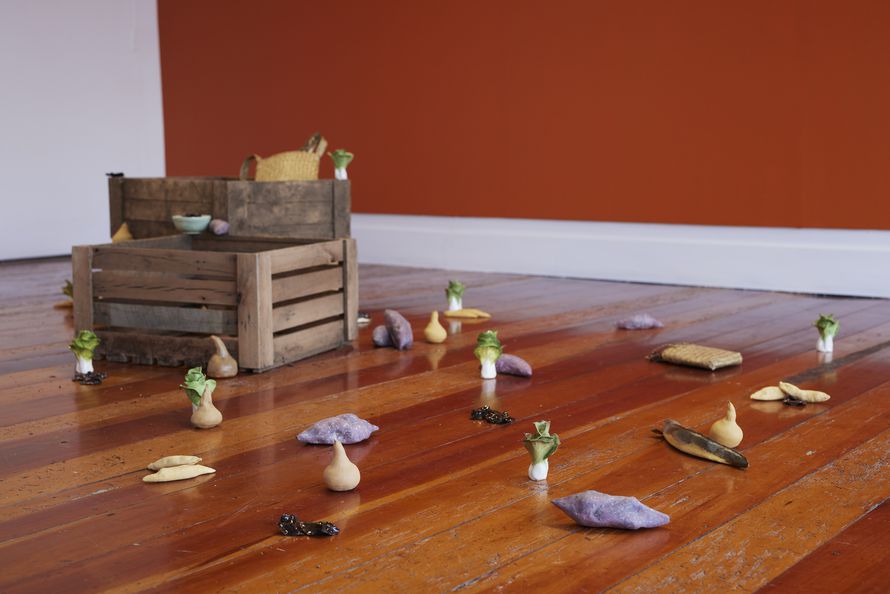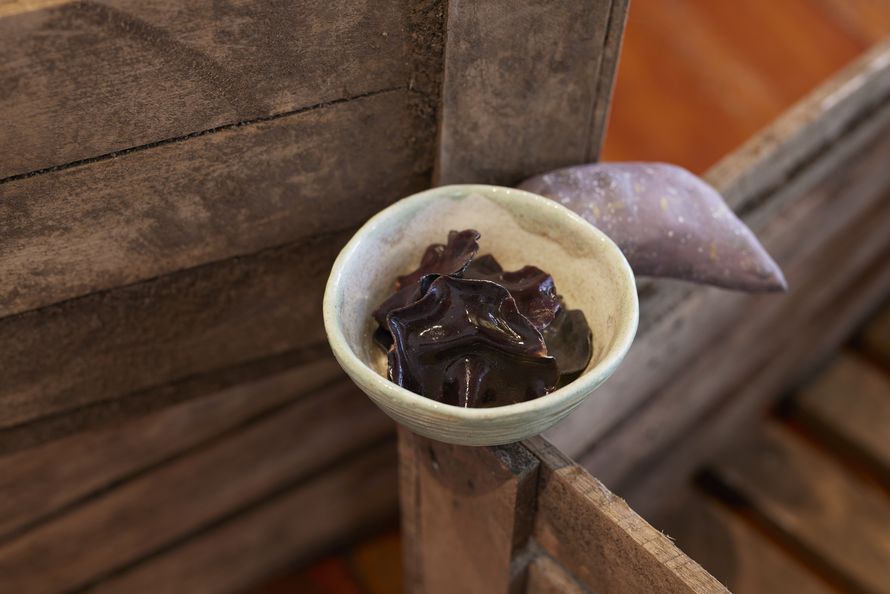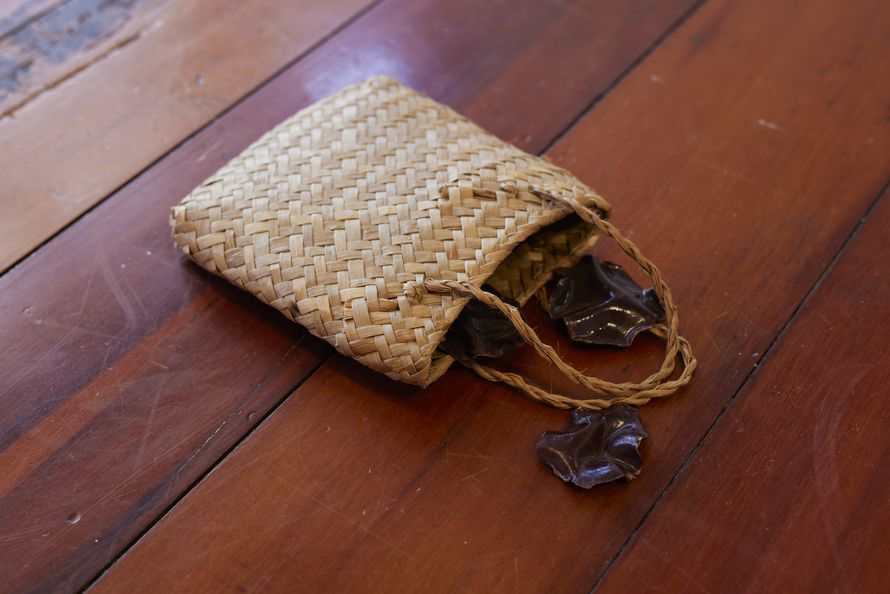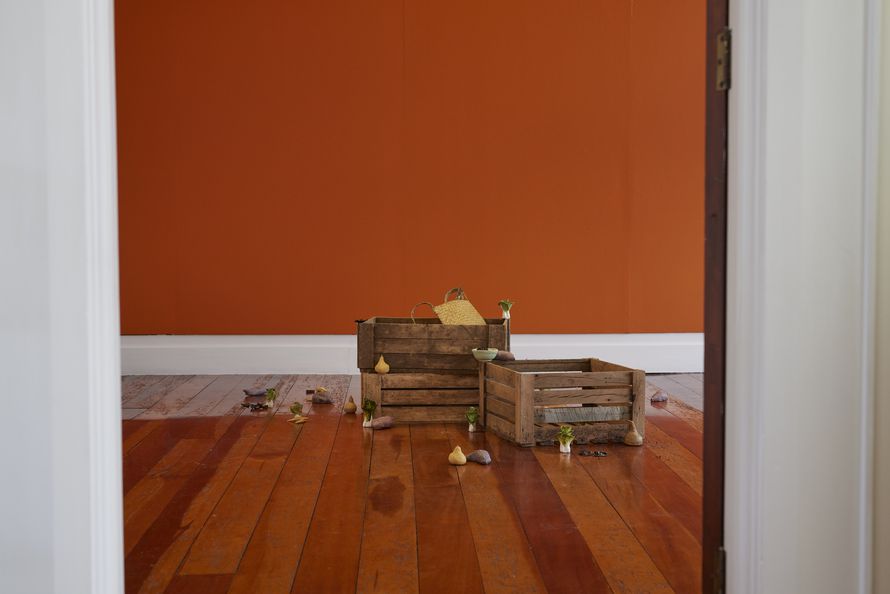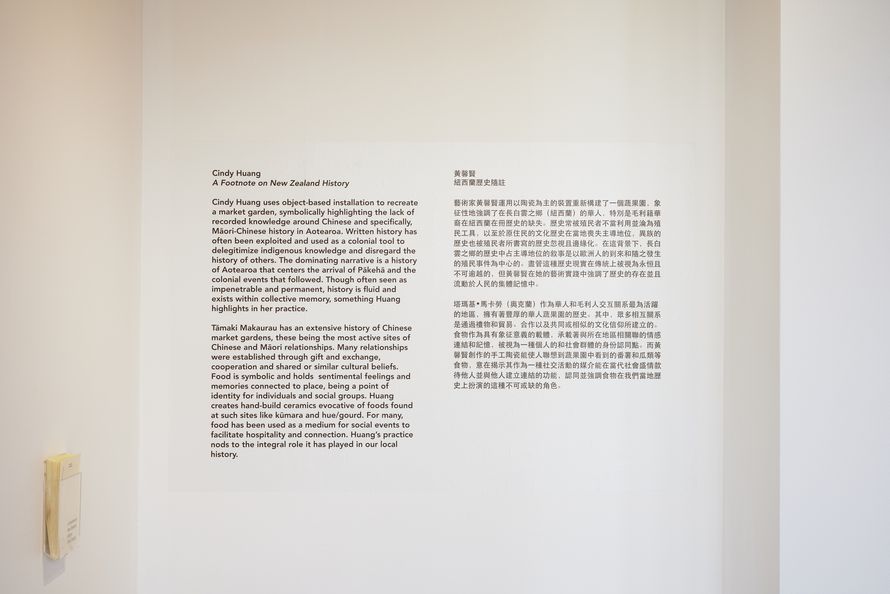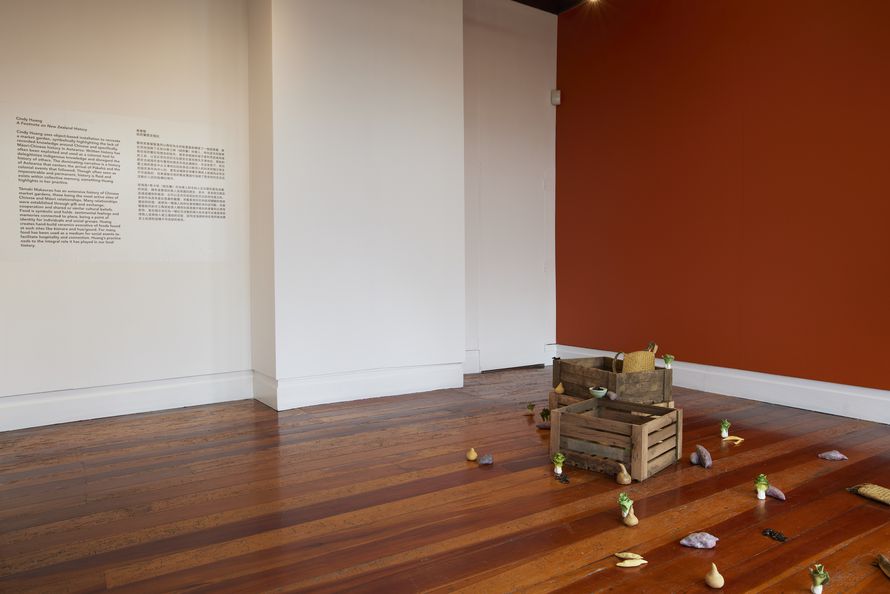 ---
Location
The Homestead Galleries
Corban Estate Arts Centre
2 Mt Lebanon Lane
Henderson
Auckland