Event
SUNDAY GIRL – The Multi-dimensional Woman.
Opening Night : Fri 11 Oct - 6pm.
Open Sat 12 - Sun 13 Oct, between 10am-4pm.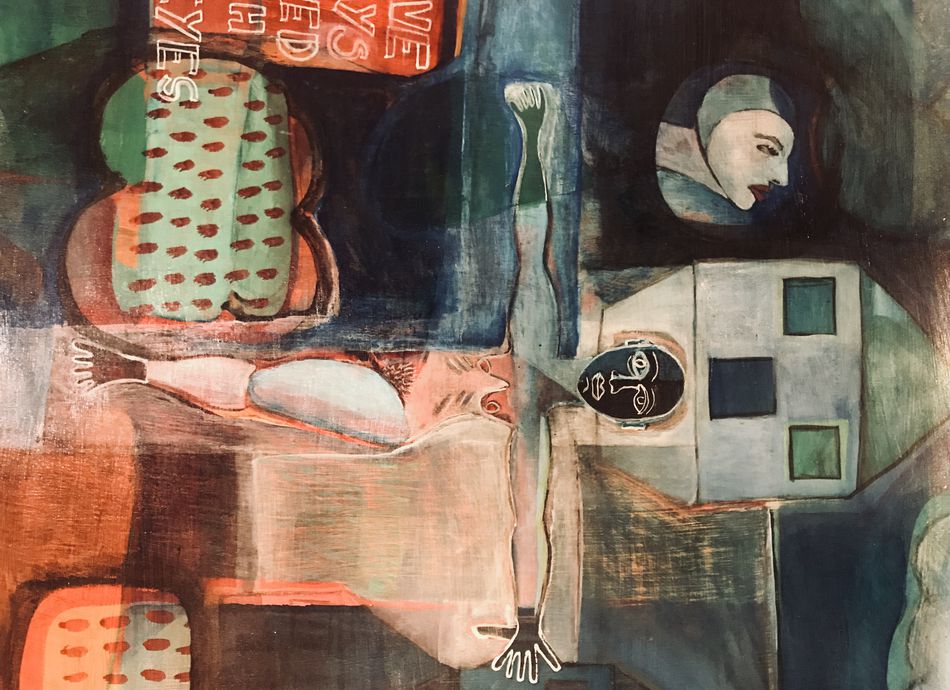 SUNDAY GIRL refers to the notion of Sunday being the time we give ourselves off, to engage in what we really want to do. It is also a nod to the 1979 Blondie track from the album Parallel Lines.
The group consists of established, experimental and un-expected artists, encouraged to exhibit under a pseudonym. This is for three reasons; the first is a splash of anarchy, removing the elitism in viewing and appreciating art. The second, a veil of anonymity, offering an opportunity to show another dimension of her practice and self. It is a chance, a challenge or escape for established artists to exhibit another part of them, exploring subject matter or mediums not usually relating to their practice. For the woman beginning to forge her own artistic path, it softens the fear of revealing herself to a public audience.
And third, it ignites curiosity and ensures a bit of fun!
It may be the exploration or drawings that prelude a large painting, something often unseen, one of our many facets, a part of us rather than our totality. It may represent a past self, vision of a future self or a particular thought pattern from half an hour ago, the wide range of mediums reflecting the diverse range of 20 woman participating in the show.
This is the inaugural exhibition of an annual event, using art as a tool to create community.
FUN FACT: The opening night, the 11 of October is also the International Day of the Girl declared by the United Nations in 2012 to support more opportunity for girls and awareness of gender inequality faced by girls worldwide.
---
Info
Free
This group show is a spotlight on a woman as an artist, a platform for expressing and sharing a woman's perspective as we operate our multi-tasking layered lives as daughters, sisters, mothers, partners, thinkers, givers, workers, and creatives. Contributing artists were invited to offer a visual description or impression of themselves or another women, a portrait which could be interpreted in either literal or abstract ways.
Opening Night : Fri 11 Oct - 6pm.
Open Sat 12 - Sun 13 Oct, between 10am-4pm.
---
Location
Barrel Store
Corban Estate Arts Centre
2 Mt Lebanon Lane
Henderson
Auckland