Workshop
Monsterous Tiles
Available through Terms 1 & 2
Mon 30 January - Thu 6 April 2023
Mon 24 April - Fri 30 June 2023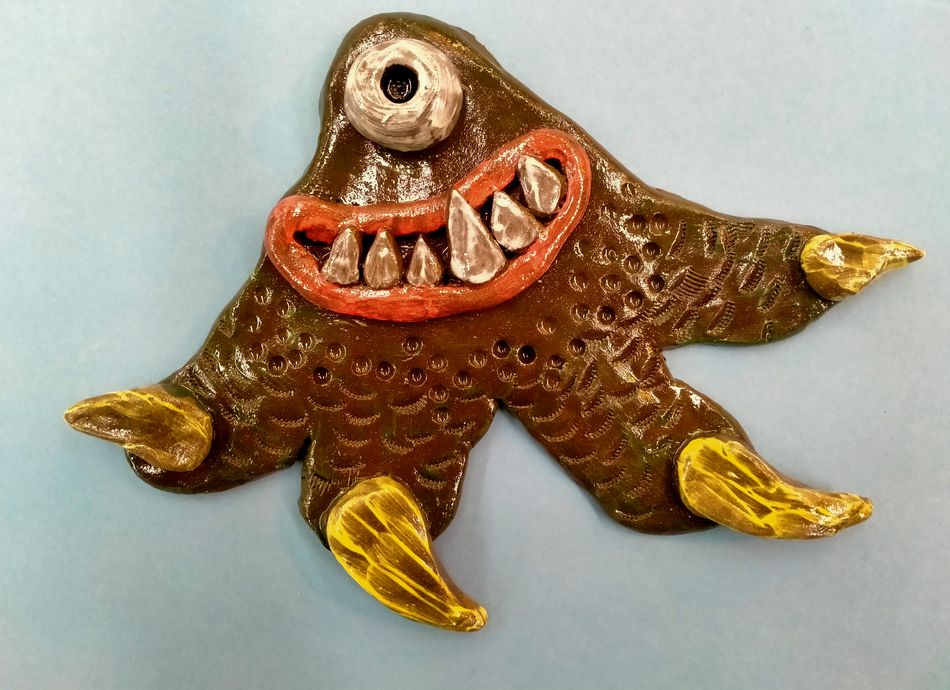 Monsters are the theme of this clay session. What weird and wacky monsters can students imagine and then shape their clay into?
Creating a monster-shaped tile, students will explore a variety of clay techniques to decorate and add 3D relief. This lesson is designed to give younger students the chance to create a structurally successful piece while still offering them a wide range of clay skills to practice. Most of the lesson is about using your hands to shape the clay and offers a very tactile and grounding experience for children.
---
Info
Primary and Intermediate: YNE - Y2
Available through Terms 1 & 2
Mon 30 January - Thu 6 April 2023
Mon 24 April - Fri 30 June 2023
$15.50
Group size: Up to 60 Class length: 2.5 hours (including 20 minute break)
Available weekdays 10am - 1pm.
Classes can be held at Corban Estate Arts Centre, or at your school by arrangement.
For bookings and more information, please email: education@ceac.org.nz
*Cost shown is per student, includes materials and educators and is excluding GST.