Workshop
Clay Monster Crew
Available through Terms 1 & 2
Mon 30 January - Thu 6 April 2023
Mon 24 April - Fri 30 June 2023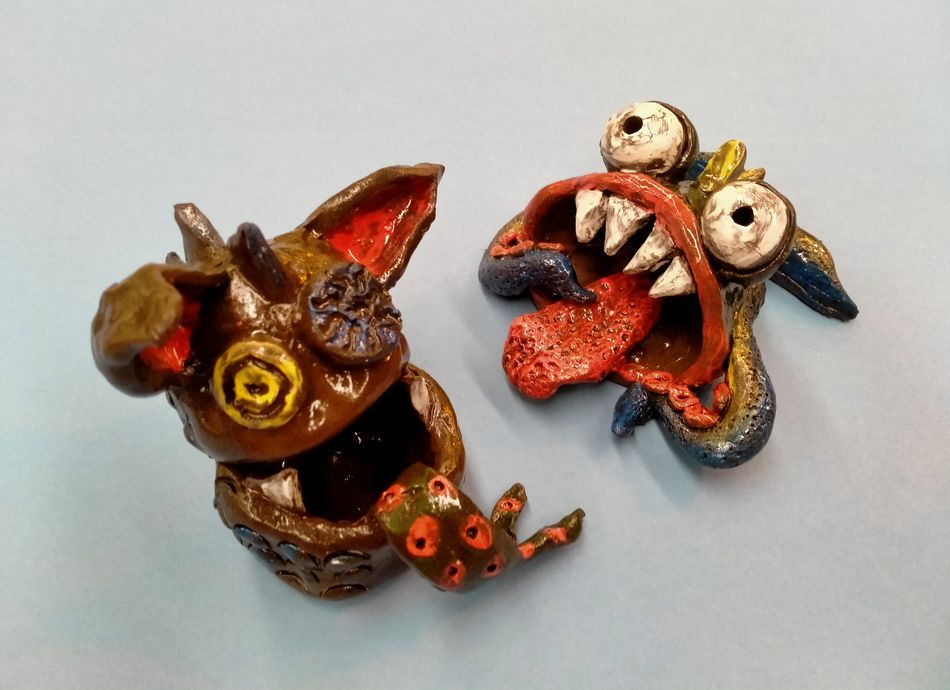 What would happen if you combined the ears of a horse with the scales of a fish? Maybe adding a spotty tongue and bloodshot eyes?
Students will be inspired through the combining of different animal features to create the most original clay monster that their imaginations can conceive. Working with the clay tools in their hands, students will begin with a classic clay technique of pinch pot construction then through exploration of various shaping and decorating techniques they will turn their clay pot into something scarily special. This lesson gives a great introduction to clay, teaching the full process from soft clay to a fired and glazed artwork.
---
Info
Primary and Intermediate: Y4 - Y8
Available through Terms 1 & 2
Mon 30 January - Thu 6 April 2023
Mon 24 April - Fri 30 June 2023
$15.50
Group size: Up to 60 Class length: 3 hours (including 20 minute break)
Available weekdays 10am - 1pm.
Classes can be held at Corban Estate Arts Centre, or at your school by arrangement.
For bookings and more information, please email: education@ceac.org.nz
*Cost shown is per student, includes materials and educators and is excluding GST.