Workshop
Your Style in Pattern
With Sarah Ormsby
2 days
Mon 1 - Tue 2 October
10am - 3pm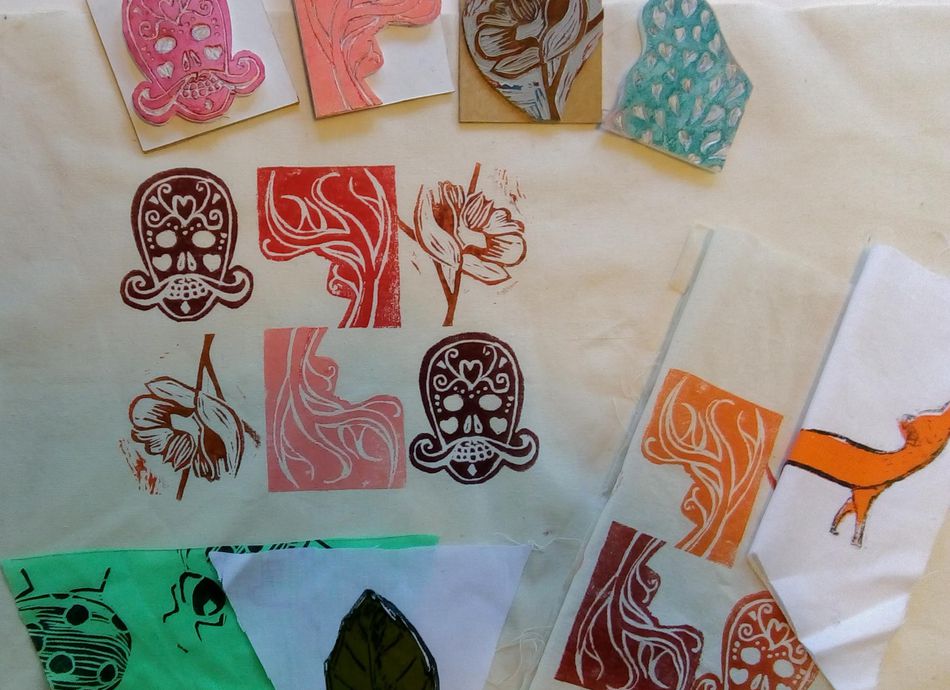 In this workshop you will design and create your own individual series of screen and block printed fabrics. We will explore the principles of pattern design along with a range of materials such as screen printing, lino cutting, and stamp making materials. You will then build your own set of block stamps and screen print stencils before printing these unique designs onto fabrics for your own use; or bring your own t-shirt and print your own custom creation.
Youth Arts Workshops are a great way for young people to explore and experiment with
a range of different art forms. These holidays you can learn about printing techniques,
street art, carving or immerse yourself in music to write and record songs. Come and challenge yourself creatively through one of our inspiring two day classes. Set at a low cost, with some fully sponsored places these workshops are a great way to spend your holidays. Don't let cost be a barrier – talk to us about a sponsored place.
---
Info
Youth: 13 - 18
2 days
Mon 1 - Tue 2 October
10am - 3pm
$30.00