Workshop
Street Art
With Harry McNiven
2 days
Mon 8 - Tue 9 October
10am - 3pm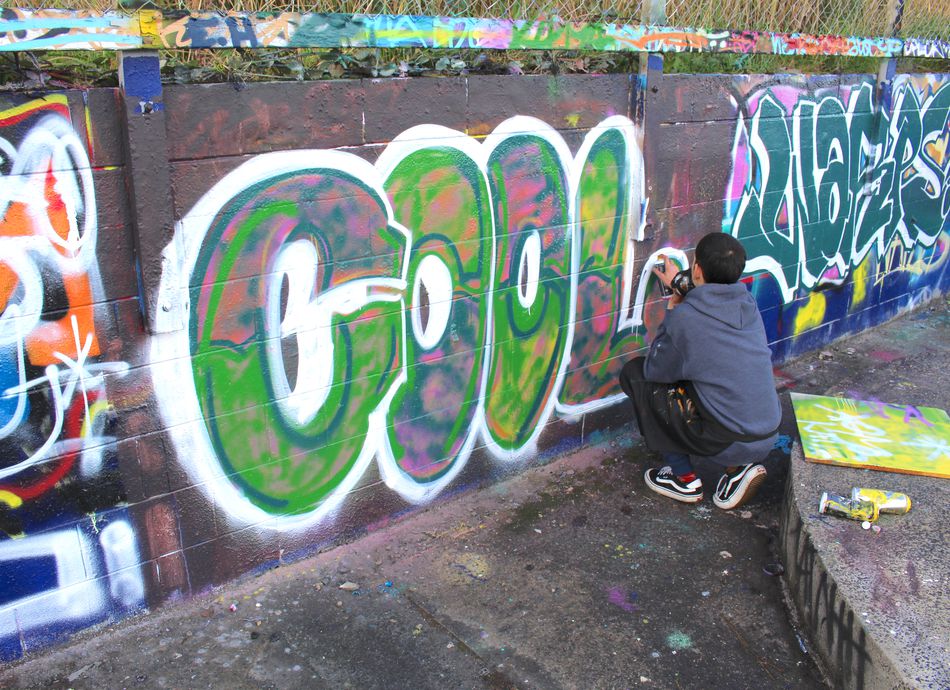 This workshop will introduce participants to historical and contemporary examples of street art and technique through practical and detailed demonstrations. Over 2 days you will learn
letter structure and design, spray can control, fading and colour schemes in order to create vibrant contemporary pieces on paper and eventually progress to a collaborative spray painted mural on the wall.
Youth Arts Workshops are a great way for young people to explore and experiment with
a range of different art forms. These holidays you can learn about printing techniques,
street art, carving or immerse yourself in music to write and record songs. Come and challenge yourself creatively through one of our inspiring two day classes. Set at a low cost, with some fully sponsored places these workshops are a great way to spend your holidays. Don't let cost be a barrier – talk to us about a sponsored place.
---
Info
Youth: 13 - 18
2 days
Mon 8 - Tue 9 October
10am - 3pm
$35.00