Workshop
Peace, Love and Protest Badges
With Leela Bhai
Wed 4 Oct 2023 10:00AM - 2:30PM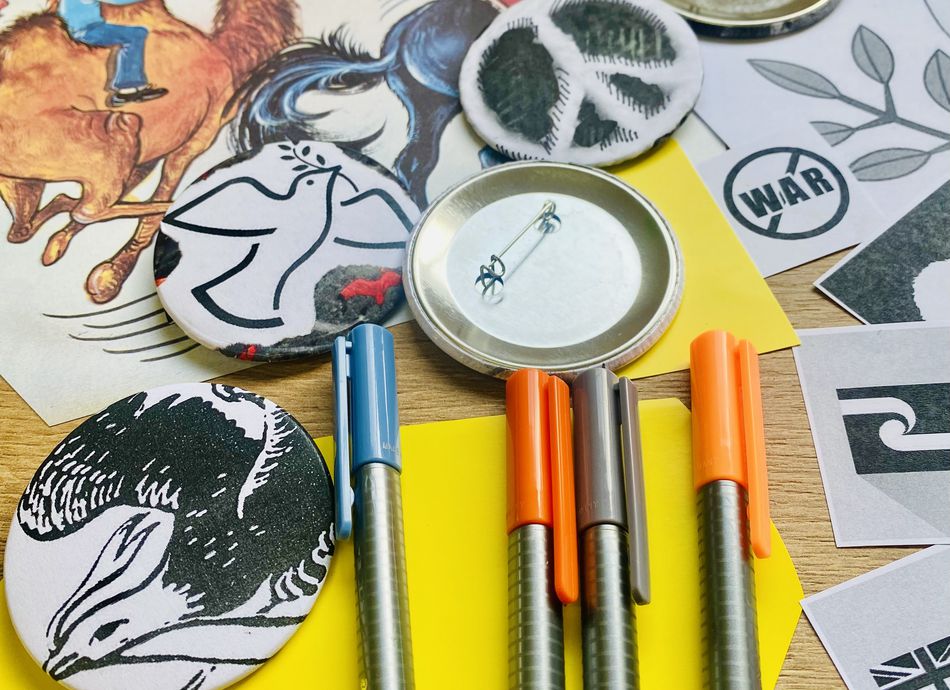 In the spirit of activism and freedom of speech, join us for a fun badge-making session where we'll be designing our very own badges to speak out about what matters most to us.
Led by our popular tutor Leela Bhai and taking inspiration from this year's Heritage Festival themes, using a range of materials we'll begin by sketching designs before settling on a favourite to colour and then make into a series of small-scale circular artworks that will eventually be made into a badge to be worn.
Whether it's a message of Peace, Love or Protest, say it loud and proud!
---
Info
Children: 6 - 12
Wed 4 Oct 2023 10:00AM - 2:30PM
$40.00
Part of Auckland Heritage Festival 2023.
All materials provided.
Bookings essential.
For enquiries please email: info@ceac.org.nz
---
Location
Studio 6
Corban Estate Arts Centre
2 Mt Lebanon Lane
Henderson
Auckland