Workshop
Mean Mugs
With Victoria Ashley Shaheen
2 days
Sat 23 - Sun 24 November
10am - 4pm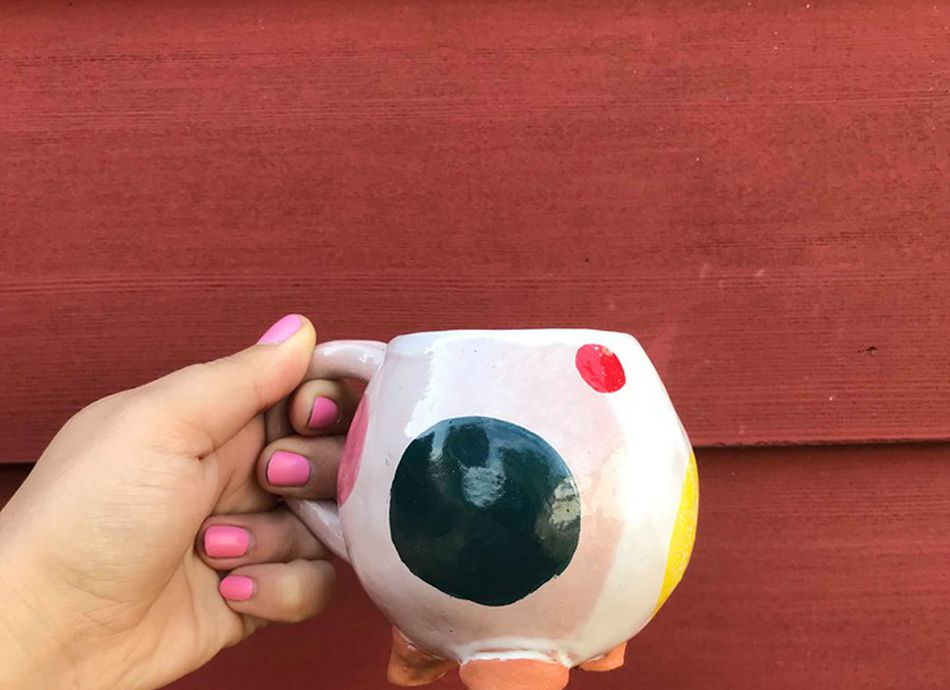 Ever wanted to make a pair of your own mugs, teacups or a vessel to drink your morning cup of coffee or tea out of? Join us over a weekend to create your dream mugs using hand-building techniques and unique surface decorating methods. Your tutor for this workshop is visiting artist in residence Victoria Ashley Shaheen from Detroit, USA.
Victoria attended the Corcoran College of Art and Design in Washington DC for her BFA and graduated from the Cranbrook Academy of Art in Bloomfield Hills with her MFA in Ceramics in 2013. Currently, she teaches in the Fine Art Department of Wayne State
University.

https://www.victoriashaheen.com/
Includes all materials.
---
Info
Adults: 18+
2 days
Sat 23 - Sun 24 November
10am - 4pm
$110.00