Event
Winter Best 2022
Sat 18 Jun 2022 11:45AM - 10:00PM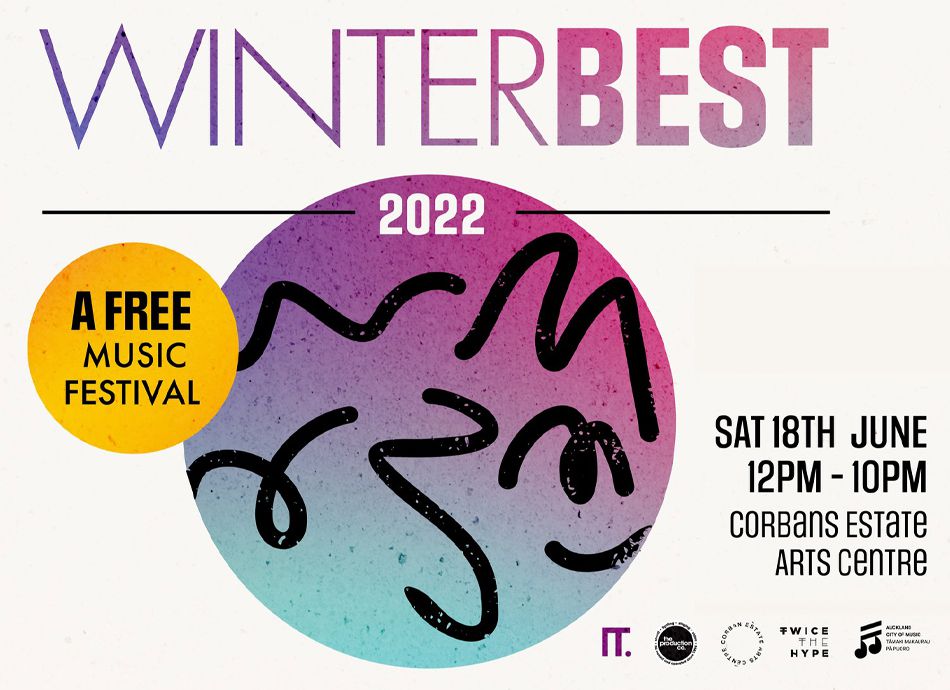 Winter is coming… and it's going to be one helluva vibe.
Introducing Winter Best—your tonic to the winter blues—with over 10 hours of non-stop live music across five stages and zones, and a lineup that downright slaps. And it's FREE. Serving everything from the low 'n slow melodies of LEISURE and the indie-pop-rock tones of The Beths, to the irresistible world beat fusion of Weird Together, Winter Best is where you'll want to be.
Get your groove on at the main stage or enjoy an intimate acoustic setting in our beautifully restored Old St Michael's Church. Soak up the vibes in an industrial aesthetic reminiscent of the high octane energy of an underground club in Berlin, or chill out in The Selector Shack with Aotearoa's hottest DJs spinning grooves into the night.
A curated Kai Village will keep you fueled with all your favourite food trucks slinging the tastiest street eats around, and the fun-filled whānau zone will keep kids entertained with a micro-festival of their own packed with music, activities, and play spaces.
Lineup:
LEISURE / The Beths / Weird Together / Tami Neilson / Julien Dyne / Anna Coddington / Kédu Carlö / Lou'ana / Carnivorous Plant Society / Lips / Hopetoun Brown / Syrup / Rewind Fields / Suzy Cato / Captain Festus McBoyle / GO-GO Family Rave / Cirque de JP / and more to be announced…