Event
Storm in a Wine Glass
With Corban Winery Estate Heritage Preservation Trust and West Auckland Historical Society in collaboration
25 Sep - 8 Oct: Exhibition
30 Sep: Talk & Tour sessions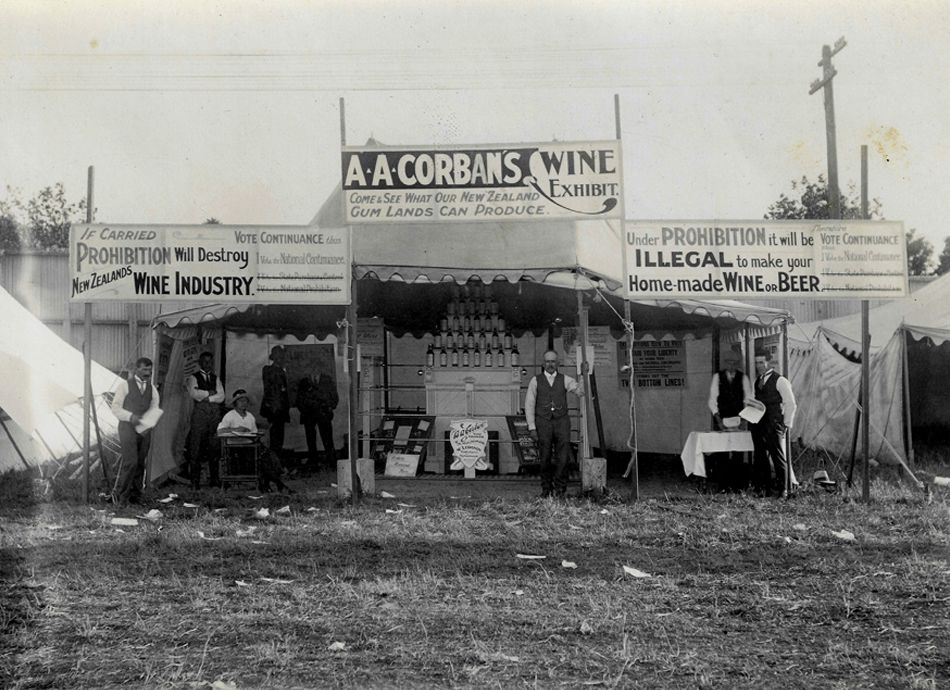 Corbans Winery and the Temperance Movement
Sharon Alexander, a fourth generation Corban will share the challenges that her vintner family faced during the prohibition era in the early 1900s.
Though much of West Auckland was a dry area including the site of the Corbans Winery, the family were able to produce wine but not sell or distribute on the premises. In response they built a brick depot over the railway line, although a few hundred metres away, this was outside the prohibited area. The Wine Depot has been a loved and visible heritage landmark on Great North Road.

Celebrate the 100 year anniversary of the Corban family homestead and take a tour of the heritage buildings, see winemaking relics and photos from the prohibition era.
Part of Auckland Heritage Festival 2023.
---
Info
Free
Entry to the exhibition of relics and photographs
Mon 25 September - Sun 8 October, 11am - 3pm
-
Koha
Appreciated for the Talk & Tour
Sat 30 September, 10.30-11.30am or 1.30-2.30pm
---
Location
The Cellar
Corban Estate Arts Centre
2 Mt Lebanon Lane
Henderson
Auckland