Event
Kids Arts Festival 2024 - Oceans and Origins
Sat 6 Apr 2024 10:00AM - 3:00PM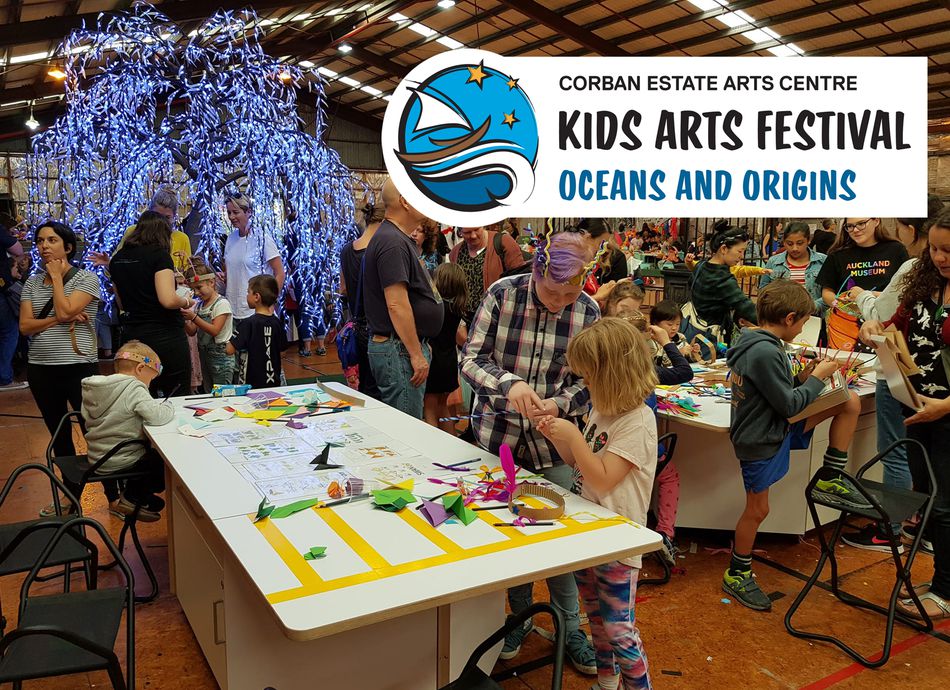 Save the date!
After a three-year hiatus, Corban Estate Arts Centre is delighted to announce the long awaited return of West Auckland's beloved Kids Arts Festival.
Exploring the broad and magical theme of Oceans and Origins, Kids Arts Festival 2024 will promote awareness and appreciation for the ocean and its ecosystems, as well as the migration of peoples and their connections to the sea.
Our signature annual event, Kids Arts Festival features a huge variety of free art-making activities, live performances, and a West Auckland schools' art exhibition alongside food trucks and picnic areas dotted across our spacious park-like grounds.
-
At the heart of the festival is the busy hive of creative art-making activities, designed and delivered by the Corban Estate Arts Centre Schools' Education team along with many other amazing participating organisations from across Tāmaki Makaurau.
Through this full day of interactive and engaging activities, visitors of all ages will be able to explore personal and cultural histories of migration, navigation and the ocean.
-
Kids Arts Festival is a free community event driven by our commitment to increasing arts and culture experiences and fostering a sense of community and belonging, while promoting cultural diversity and environmental sustainability. We can't wait to see you there!
---
Info
Free
Whānau friendly. All welcome.
-
We are seeking local volunteers and organisations to help us bring the return of Kids Arts Festival to life in 2024.
Volunteers:
We need people aged 16-65 years to help with everything from: admin, art materials preparation, workshop assistance, flyer distribution, traffic management, onsite set up and pack down and much more!
Email: info@ceac.org.nz to join the crew!
-
Organisations:
We need support from local businesses to sponsor our art-making activities. Get in front of thousands of visitors and show your commitment to your local community by funding a workshop or by donating materials that we can use to create artwork in the Oceans and Origins theme.
Email: info@ceac.org.nz to support Kids Arts Festival 2024!