Event
Sonics From Scratch
With Phil Dadson and Adrian Croucher
Workshop #1:
Sat 22 May
1:30pm - 3:30pm

Workshop #2:
Sat 29 May
1:30pm - 4:30pm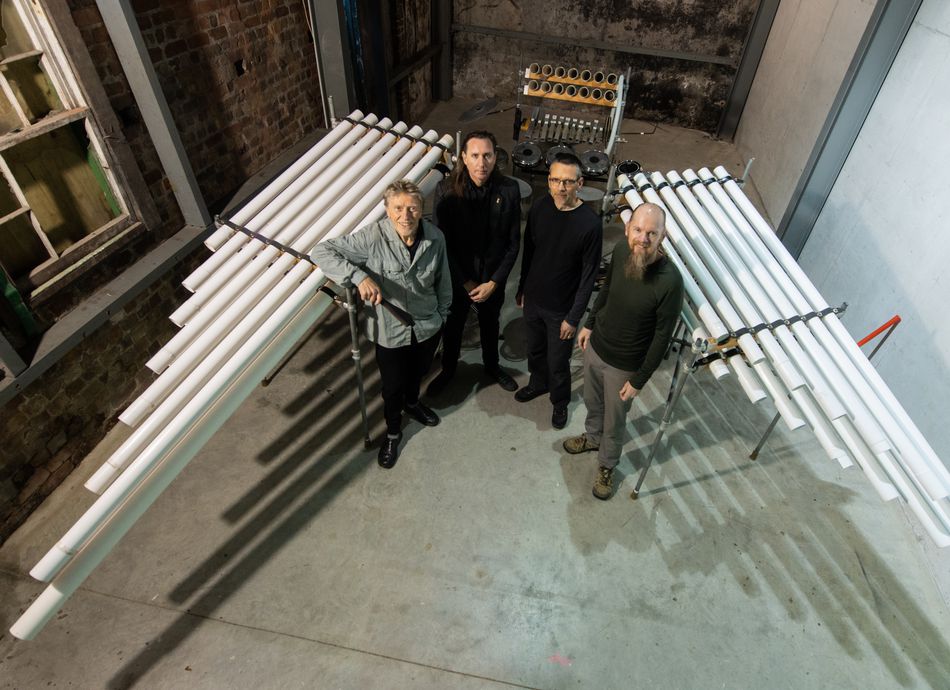 Two workshop sessions aimed at youngsters and adults, devoted to the magical world of invented, found and homemade musical instruments. Hosted by Phil Dadson (left) and Adrian Croucher (mid-right), of NZ's legendary From Scratch group, the workshops will introduce a wide range of DIY instrument ideas for exploration and development.
Workshop #1:
Participants will be introduced to an inspiring mix of instrument ideas and basic acoustic principles, with a range of surprising and sometimes familiar sound-making materials and sonic objects. Families welcome.
Workshop #2:
Designed essentially for youngsters, participants will be guided through the making of one or more simple DIY instruments demonstrated in Workshop#1. They will also have the opportunity to play together as a group and take one or more completed instruments away with them.
---
Info
Free
Workshop #1
Sat 22 May
1.30pm - 3.30pm
Free admission

Workshop #2
Sat 29 May
1.30pm - 4.30pm
$22
First preference to children partnered with an adult.