Event
KIDS ARTS FESTIVAL 2018: Marvellous Mechanica
Sat 12 May, 10am-4pm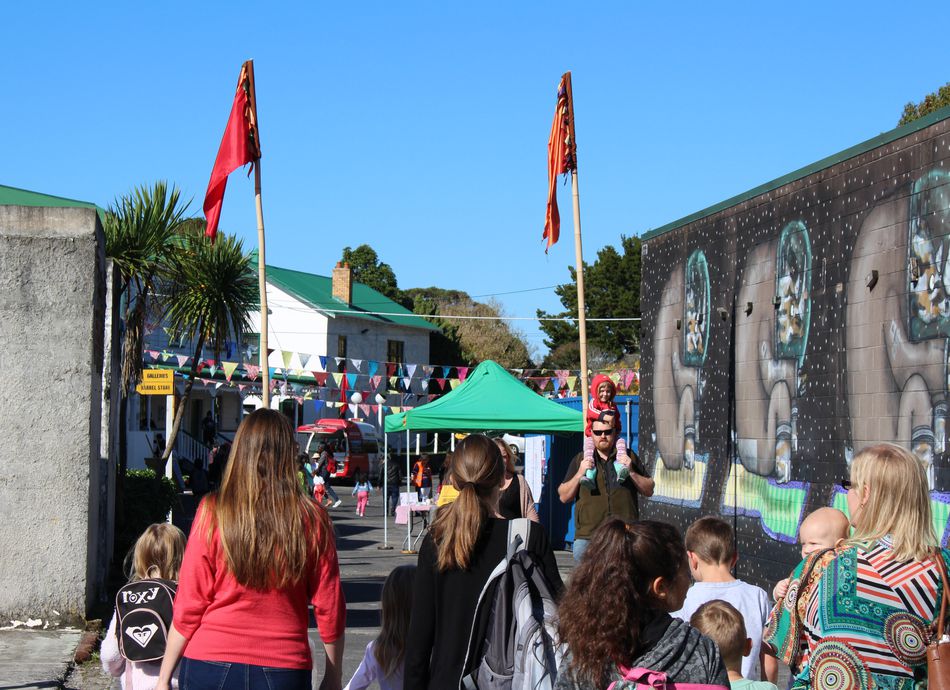 Let's get tinkering at the Marvellous Mechanica themed 2018 Kids Arts Festival! We explore and discover how things fit together; machines and movement, energy and sound, weight and light. Spark your imagination using traditional skills and techniques to devise modern inventions. Take a look inside engine rooms to build curiosity around the way things fit together. This is a FREE event offering children and their families' loads of creative stimulation through hands-on arts experiences, together with exhibitions and live performances. Bring your own picnic lunch or visit one of the yummy food trucks on the day. Limited free parking onsite.
Plus an exciting collaboration with MOTAT for Kids Arts Festival 2018. Details here:
MOTAT Te Waka Huia at Corban Estate Arts Centre
Saturday 12 May 2018 to Saturday 30 June 2018
Times: 10am - 4pm
Location: Corban Estate Arts Centre, 2 Mt Lebanon Lane, Henderson
MOTAT's extending its reach with an exciting new tech module at the Corban Estate Arts Centre from Saturday 12 May.The Vocoder outreach installation explores voice changing technology through digital and analogue mediums. Youngsters can experiment by speaking into a tangle of coloured pipes and listening for the technology manipulated result. They will also get the chance to make and decorate their own personalised purerehua or bullroarer to take home with them. The installation was designed by the award-winning boutique creative studio, Storybox. The Wellington based company specialises in, creative, innovative, and engaging storytelling projects, working at a national and international level.
Curious Critters
Saturday 12 May 2018 to Saturday 30 June 2018
Times: 10am - 4pm
Discover and identify weird and wonderful species using Augmented Reality (AR) with the Curious Critters Club at the Kids Arts Festival on Saturday 12 May. Last summer, hundreds of children spent hours engaging with this platform at MOTAT and now the Museum is taking the fun and games beyond its boundaries. Intrepid explorers and keen science enthusiasts will love this AR experience which includes an online web element, interactive books, and an augmented reality app. Encounter and collect all 25 creatures hiding around the Corban Estate site to secure your Club membership. The Curious Critters Club is produced by the Auckland-based company, Yoozoo and La Boîte à Pitons in Montreal, Canada; with co-production partners Rush Digital (Auckland/New York) and Akufen (Canada).
Proudly sponsored by The Trusts Community Foundation, Henderson-Massey Local Board and MOTAT.
Event Transport Options:
We've got a lot of car parking, but traffic can be a real problem at events this big. With so many people expected to come through tomorrow we'd recommend looking at alternative transport and parking options. We're 6 mins walk from Henderson Train Station and the main bus stops, and there's plenty of other spots nearby for parking. Here's a map with some of our favourites... Visit https://at.govt.nz/ to find out the best public transport options from your neighbourhood to ours. See image below of the area!
---
Info
Free
Corban Estate Arts Centre
Free, all welcome