Event
Encounter 11 Graffiti Battle
With Dr. Berst
Sat 5 December
10am - 5pm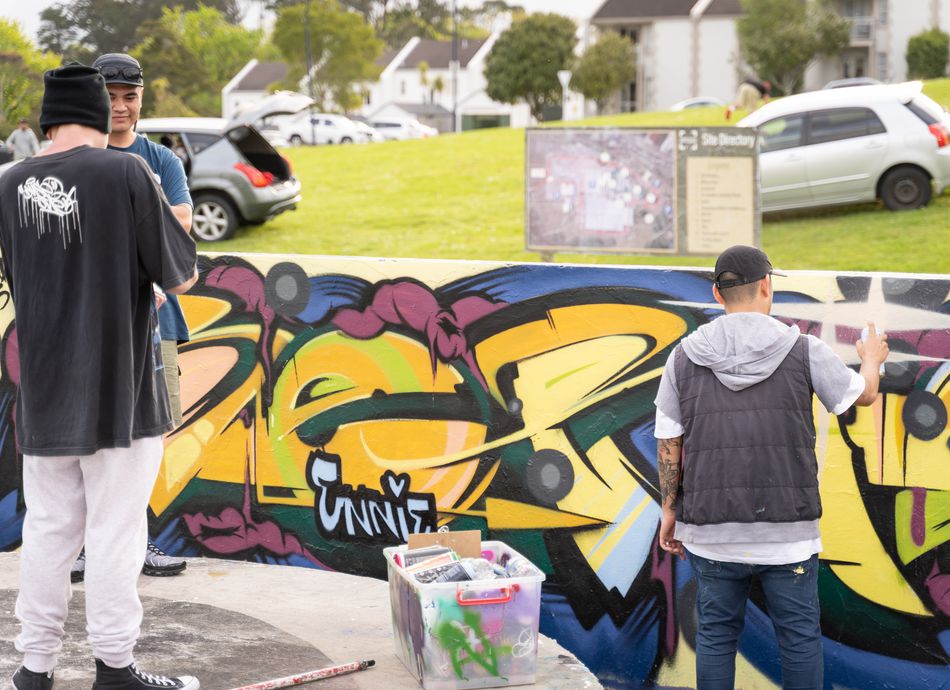 Battle of the Champions Part 2! Featuring winners from previous battles.
This battle features six more winners of previous Graffiti Battles who will challenge one another to be the champion of champions! Painting on the large outdoor wall at Corban Estate, they will go head to head for 5 hours in a showdown of lettering, technique, and style.
Also on the day... a FREE GRAFFITI WORKSHOP!

For all you budding young can rattlers out there, there will also be a FREE graf workshop, happening on the upper wall, 10am - 3pm. Bookings are essential. Just call Corban Estate Arts Centre on 838 4455 (daily, 10am - 4.30pm) or email us: info@ceac.org.nz. Paint supplied. Bring a mask if you have one.
Come along and enjoy the action, participate in a hands-on workshop, and pick your winner.
Find out more about Dr. Berst on www.berst1.com
Image: Encounter 10, September 2020. Photo by Shadows Surgeon.
Graffiti Battle, September 2020

Graffiti Battle, July 2020



Graffiti Battle, September 2019
---
Info
Free
Sat 5 December
10am - 5pm
Graffiti Wall (outdoors), Corban Estate Arts Centre
Spectators welcome