Workshop
Shibori: Shaped Resist Dyeing
With Susanne Williamson
3 days
Mon 14 – Wed 16 Jan
10am – 4.30pm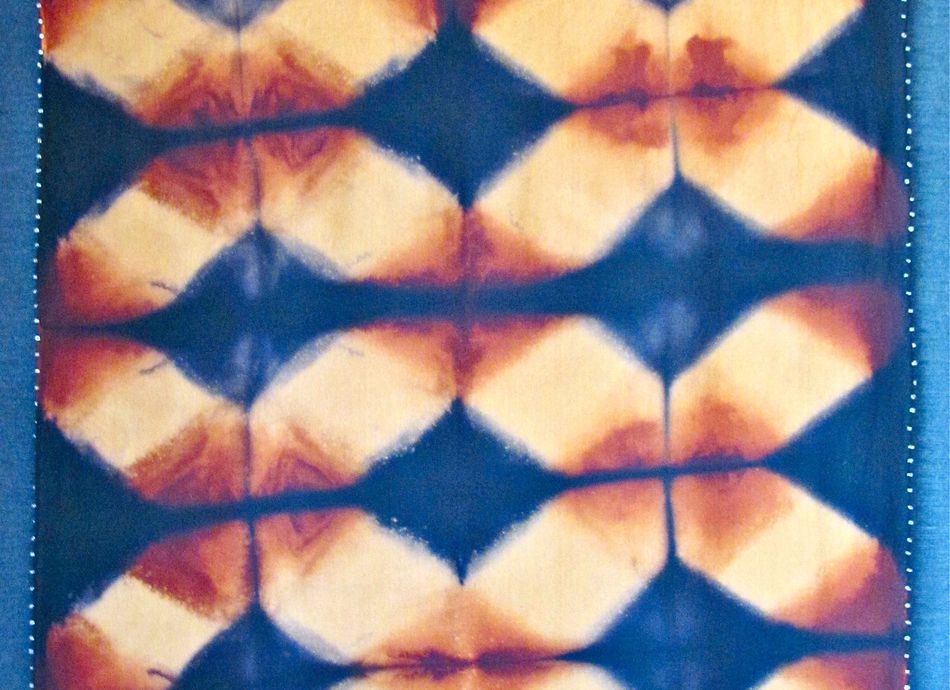 Shibori is an inventive art, originating in Japan and involving patterns created on fabrics using folding, stitching and pole wrapping. This workshop is an exploration of Shibori vat dyeing techniques using cotton dyes and the bleach back shadow technique. Participants will practice with fabric samples, culminating with making a scarf and apron. Suitable for absolute beginners and those wishing to build on previous fabric and textile experience.
For over 30 years, Susanne has been perfecting the art of capturing colour on fabric. Her study of Shibori has involved overseas workshops, extensive work in perfecting the basics, and creating new ways to extend her practice. Since 1995, Susanne has successfully entered 12 garments in the Wearable Arts Awards, winning some major prizes, including Winner of the Open Section (2003) for Tiers Of Peace where Arashi Shibori was used as a sculptural form.
The following are links to Susanne's WEB + FB;
http://www.uniquethreads.co.nz/
In Japan, the earliest known example of a shibori dyed cloth, dates back to the 8th century. Shibori is known to be one of the oldest dying techniques in Japan, made popular in the early Edo period when lower class people where forbidden from wearing silk. Shibori is a manual resist dyeing technique where the cloth can be bound, stitched, folded, twisted, clamped and compressed. The word Shibori comes from the verb root shiboru meaning "to wring, squeeze, press". Each method is used in harmony with the type of cloth selected, creating beautiful surface patterns. The results are endless and can be as simple or as elaborate as you please.
More about Shibori here and here
For more info contact info@ceac.org.nz
(09) 8384455
---
Info
Adults: 18+
3 days
Mon 14 – Wed 16 Jan
10am – 4.30pm
$400.00