Workshop
Graffiti Masters
With Dr. Bobby Hung
5 days
Mon 18 - Fri 22 January
10am - 4.30pm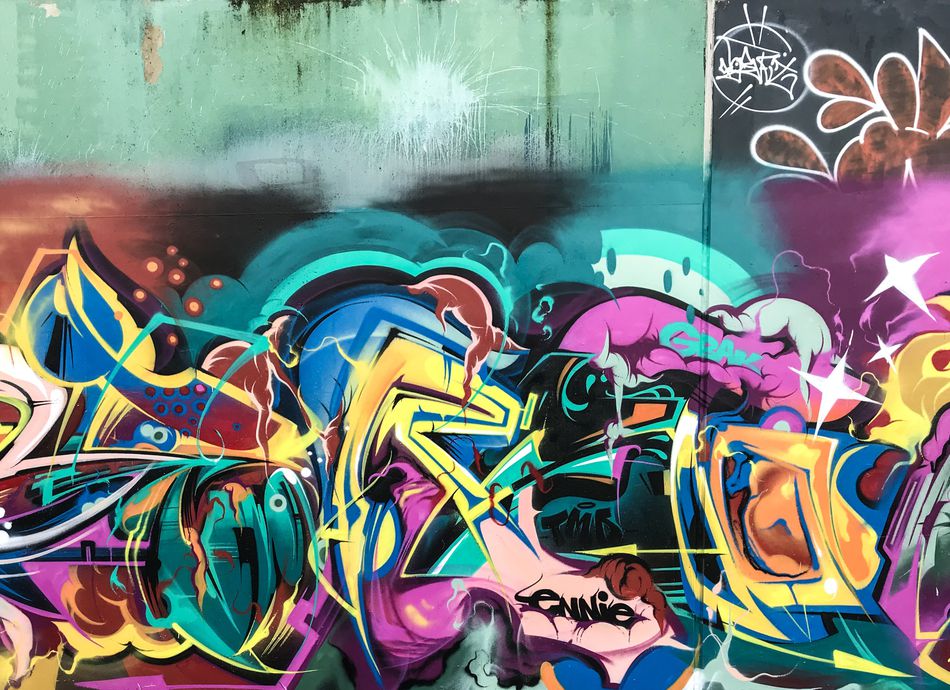 Venture out of your comfort zone and try our new adults Summer School workshop, Graffiti Masters. With over 15 years of graffiti painting experience, Dr. Bobby Hung aka Berst, will guide you in understanding the global phenomenon known as graffiti. You will develop a technical and creative competency in the various aspects of the graffiti lettering process. The workshop will give hands-on experience and a step by step process of graffiti from the conceptualisation of a sketch to a large scale piece on a wall.
Includes most materials.
About Dr. Bobby Hung:
Dr. Bobby Hung is a graffiti artist known under the name Berst. He has painted graffiti for 15 years and involved in a range of community centred projects with youth and visual arts education in the tertiary sector. His creative practice involves the production of large scale aerosol artworks in public spaces while also intersecting with a range of studio practices.

Berst holds a PhD in Education from the University of Auckland and has been an art and design lecturer for the past nine years in the Creative Industries department at Unitec Institute of Technology. Since 2010, Berst has been involved with Corban Estate Art Centre delivering art workshops and curating graffiti art battles with an aim to engage with the youth. His list of accolades includes a second-place award at the international Ono' U graffiti competition in Tahiti, Guinness World Record for the Worlds longest graffiti scroll completed in Dubai, and a recipient of the Unitec - Taipei Artist Village residency programme.
Find out more about Dr. Bobby Hung on www.berst1.com
Image: Bobby Hung, Netch (2018). Graffiti detail. Courtesy of the artist.
---
Info
Adults: 18+
5 days
Mon 18 - Fri 22 January
10am - 4.30pm
$500.00