Workshop
Crash Course in Glass Casting
With Sofia Athineou
5 days
Mon 13 – Fri 17 January
10am – 4.30pm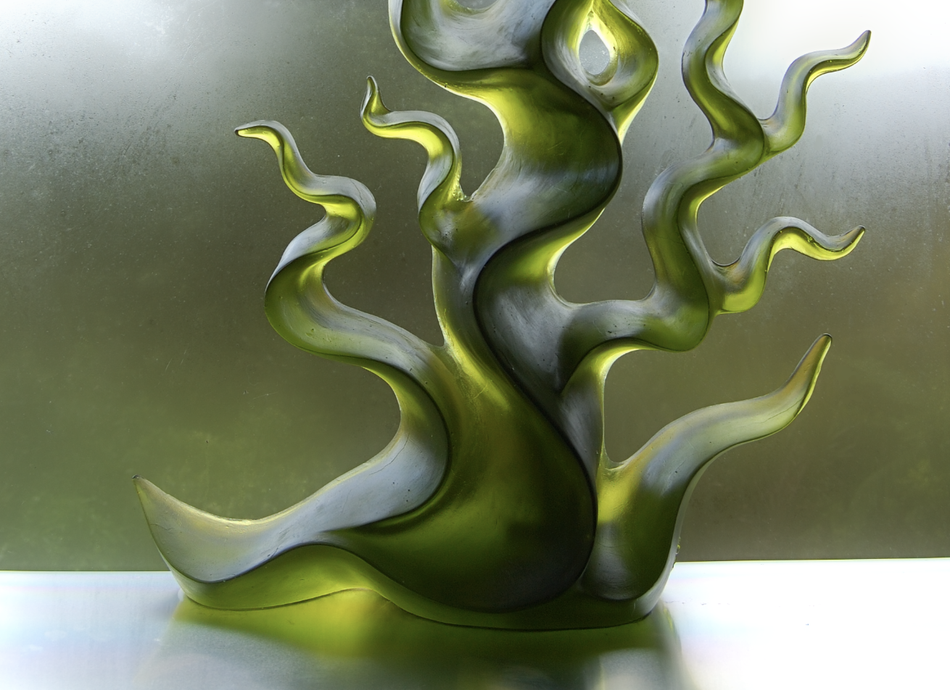 Discover the captivating art of glass casting in this fun and intensive 5 day workshop. Working with wax, clay and a variety of other materials, participants will gain an understanding of mould making and the lost wax method with the goal of creating a beautiful and unique piece of glasswork. Techniques to carefully de-mould and polish castings will also be covered. All classes will take place at the Corban Estate site and firing will be done in Sofia's kiln at her studio.
Sofia is of Greek origin and lives in the Waitakere Ranges with her partner and two teenage children. She is a mixed media artist working with a range of materials such as metal, stone, wood, found objects, harakeke and glass.
In glass, Sofia works predominantly with organic forms that show elemental forces like wind, fire and water, with movement depicted by the play of light inside the glass.
Recently, her work has shifted in in scale to larger size works and installations that target different social issues from sexual assault to the plight of refugees. The joy and satisfaction from creating big works is really compelling to her.
Sofia is a recipient of many awards and she is extensively published in art publications.
*This Workshop is now Fully Booked*

Please call (09) 838 44 55 to be added to the wait list.
Includes most materials
Introducing Sofia Athineou from nzsculpt on Vimeo.
---
Info
Adults: 18+
5 days
Mon 13 – Fri 17 January
10am – 4.30pm
$500.00