Class
What Makes Me
With Penny Howard
1 day
Fri 24 January
10am - 2.30pm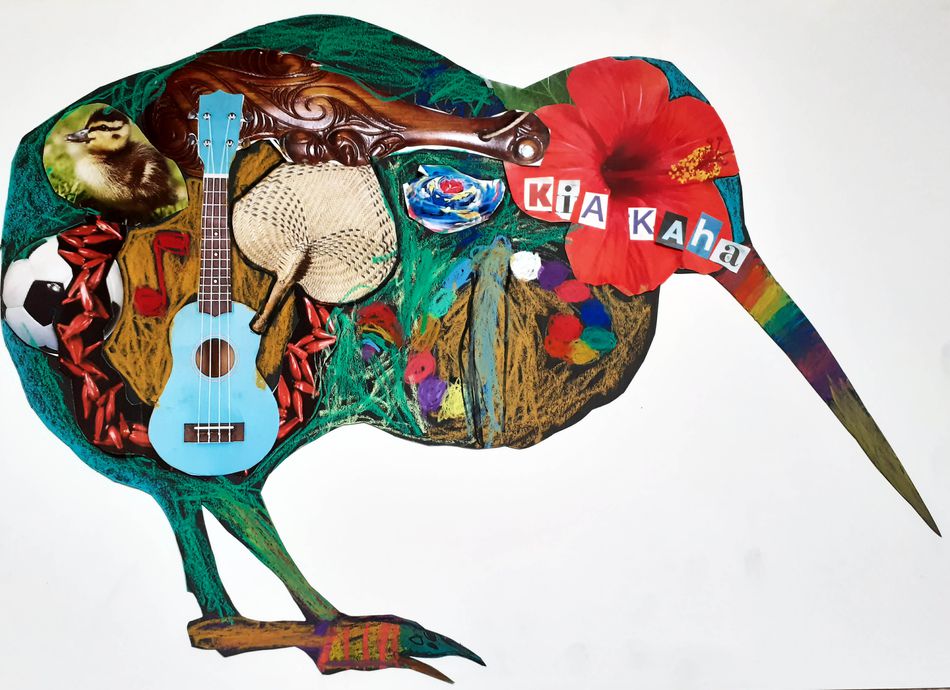 Students will create a mixed media collage of a NZ bird or animal silhouette telling a story which reflects their identity. Cultural patterning and symbols relevant to each student will be explored individually. The use of pastels to generate vivid colours as well as a selection of images and text to collage will tell the story of "what makes me". Please bring colour copied imagery of your own if you wish.
Penny Howard is a CEAC educator and contemporary NZ artist of Māori (Te Mahurehure) Irish and Scottish descent, she has a BVA and is represented by Whitespace Contemporary Art Gallery https://www.whitespace.co.nz/artists/penny-howard. A finalist in the Wallace Art Awards and National Portrait Award, Penny has work in numerous public and private collections including the Wallace Arts Trust, Auckland University and Foundation North.
Penny's work focuses on Identity and in particular her Maori and European Grandmothers. her works explore memories and stories of whanau and whakapapa.
A red thread runs through Penny's work which embodies I ngā wa o mua, the Maori world view to take the past with us into the future for guidance.
---
Info
Children: 5 - 10
1 day
Fri 24 January
10am - 2.30pm
$55