Workshop
Toi Manawa Bone Carving
With Maha Tomo
2 days
Wed 3 - Thu 4 October
10am - 3pm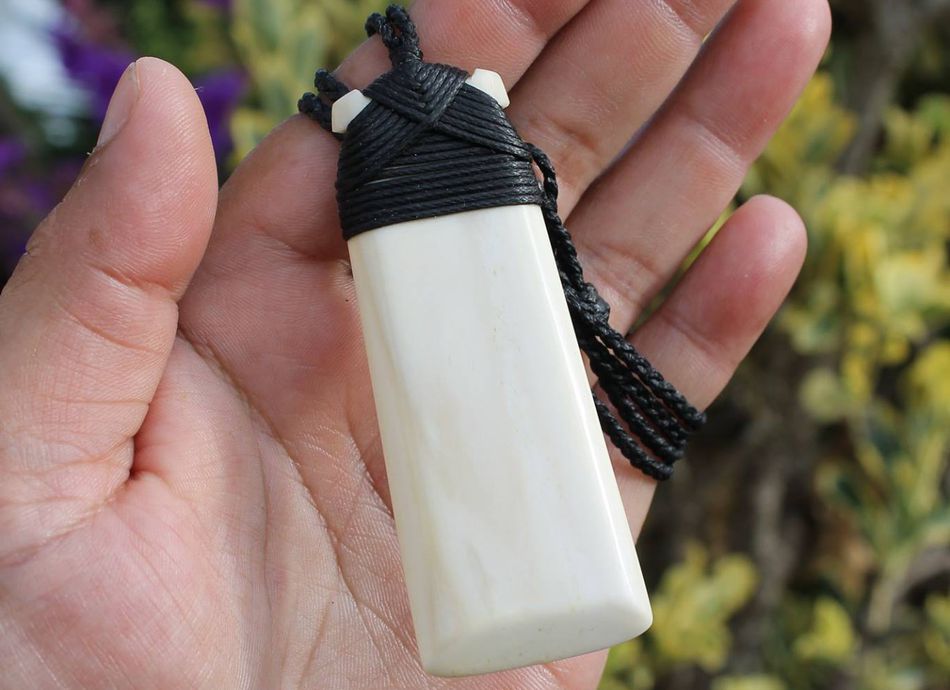 ***This Class Is Now Fully Booked, please contact the office if you would like to be put on the waiting list.***
"Ka tipu te whaihanga" Nau mai, haere mai, taiohi ma. Akohia te mahi toi me te mahi taonga i te wananga o Toi Manawa ki Corban Art Estate Kia ora koutou".

During these tikanga based contemporary workshops you will learn about the practices associated with Maori art, creating your own contemporary Toki bone carving, complete with binding and adjustable cord. You will be introduced to a massive new technical skill set through a design process that uses grinders, drills, wet and dry sanding and polishing tools. You will also learn binding and lashing, traditions used throughout Polynesia. Maximum 8 participants.

Please bring food for a shared kai each day.
About Maha
Maha has been carving bone and pounamu for over 10 years and has found that his art has opened doors to new places and new people, whilst at the same time reconnecting him with familiar places and familiar people. Maha is of Waikato Tainui, Rangitane, Ngati Kauwhata and Ngai Tahu descent and his hapu in Te Wai Pounamu is Ngati Huirapa of Arowhenua in Temuka. Maha has a Bachelors degree in Creative Arts and a Postgraduate Diploma in Cross Cultural Supervision. He is currently the lead facilitator at the Toi Manawa workshops and the Director of organisation Auckland Bone and Stone Carving.
"Following my passion for craft; I found purpose, direction and have strengthened my identity I feel privileged and grateful to be able to carve Pounamu stone, found in the beautiful South Island waters of Aotearoa". Maha specializes in carving contemporary Taonga Toki inspired by Ancient Maori Adzes, "I enjoy the beauty of the stone the simplicity of the form and the complex interweaving of the binding that creates an intrinsic balance about my work Kia Kaha, Kia Maia, Kia Manawanui Maha"
About Youth Arts Workshops
Youth Arts Workshops are a great way for young people to explore and experiment with
a range of different art forms. These holidays you can learn about printing techniques,
street art, carving or immerse yourself in music to write and record songs. Come and challenge yourself creatively through one of our inspiring two day classes. Set at a low cost, with some fully sponsored places these workshops are a great way to spend your holidays. Don't let cost be a barrier – talk to us about a sponsored place.
---
Info
Youth: 13 - 18
2 days
Wed 3 - Thu 4 October
10am - 3pm
$40.00