Class
Happy Feet
With Susanne Williamson
1 day
Tue 2 October
10am - 2.30pm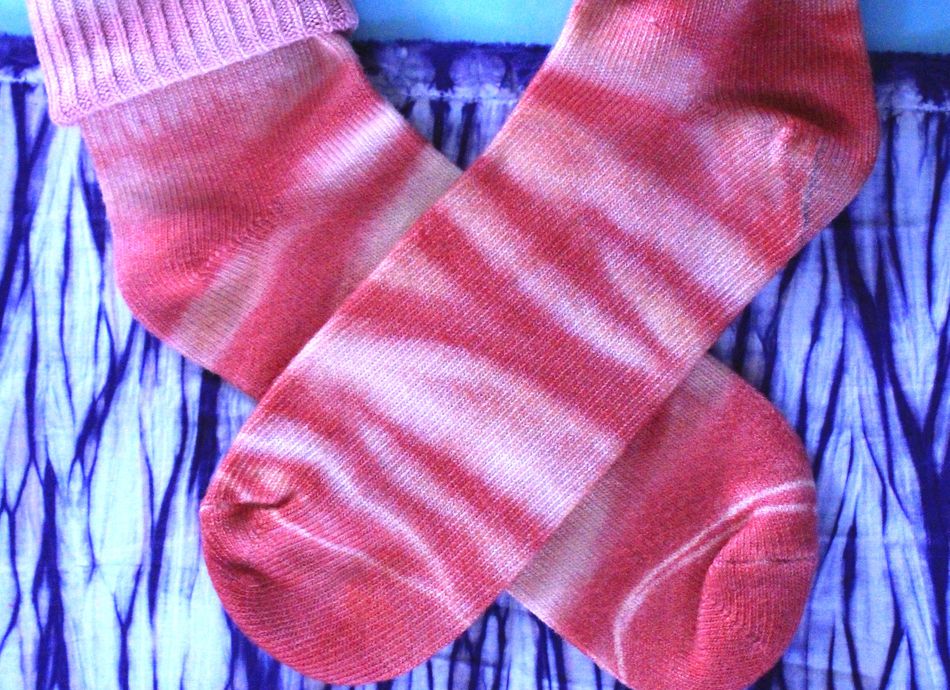 This workshop will be an introduction to the art of Arashi Shibori, also described as Japanese tie dye. Design your own pair of unique socks, and a piece of fabric art. Children
will learn a variety of fabric dye techniques, including pole wrapping, vat dyeing with fibre reactive dyes, and using fabric paints. The dyes will be permanent and the socks will be
completely washable. *Socks will be supplied.
---
Info
Children: 8 - 14
1 day
Tue 2 October
10am - 2.30pm
$50.00