Class
Creative Drama
With Tessa Mitchell
2 days
Tue 8 - Wed 9 October
10am - 2.30pm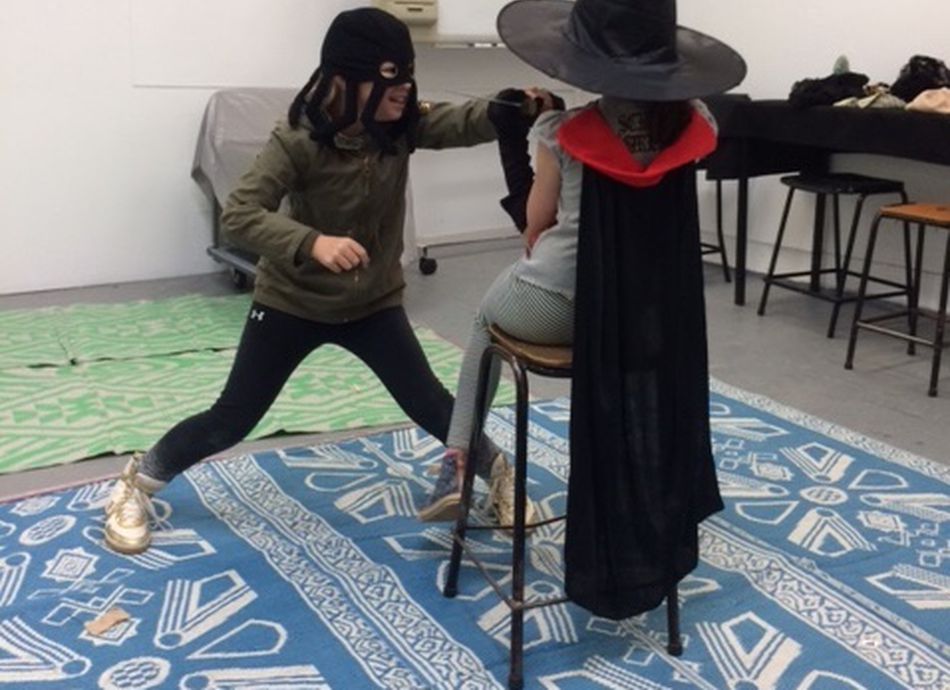 Have fun with classic drama games and exercises that explore movement, the voice, and storytelling through theatrical scenes. Working in groups, pairs and also solo, finding and
forming stories and characters through the use of costume, masks, and puppets will be covered in this workshop.
The course fees include all materials, but remember… students need to wear old clothes and bring their lunch and a drink bottle.
Tessa Mitchell Profile
I have worked as a drama teacher with young children and teenagers for over 20 years, working for companies such as Performance Net, The Performing Arts School, Auckland, Isabel Fish Academy and TAPAC. I have also run many of my own workshops, co teaching and independently. I currently teach for Shine Speech and Drama at Kings school and run several popular drama classes at Freemans Bay Primary school to all ages.
I love teaching young children drama, I see changes every day in regards to the children's speech, confidence and how they present themselves and are able to be heard.
My classes explore many areas of performance, movement and voice. We have lots of fun with classic drama exercises and games. These exercises encourage improvisation, vocal and movement skills, storytelling and the art of creating children's own performance.
Many of my own theatre shows have used improvising and the devising process to create script and performance and I continue to be enthusiastic about this way of teaching and working.
I am also a professional actor and have worked extensively in many areas of acting, both theatre, film and television. Most recently writing and performing the Award winning show for the Auckland Fringe "I Wanna Be Nah Na Nah Na' Directed by Stephen Bain. This was then turned into my solo show 'Girl You Want' which I have performed at Auckland's Basement theatre 2016 and Melbourne's La Mama theatre in 2017.
I always start class with popular drama games as well as specific warm-ups for the children's voice and body.
I then move onto pair and group work after the children have built up their confidence, trust and skills. We finish with a small devised piece or improvisation that each group presents to the rest of the class for positive feedback. This encourages active listening both as the performer on stage listening to their fellow actors and as audience members. Helping to develop good team players.
Listen to an interview with Tessa Here
---
Info
Children: 6 - 12
2 days
Tue 8 - Wed 9 October
10am - 2.30pm
$85.00