Event
Unwrap / From Scratch
With Adrian Croucher, Shane Currey, Phil Dadson and Darryn Harkness
Sun 30 August
3 pm - 4:30 pm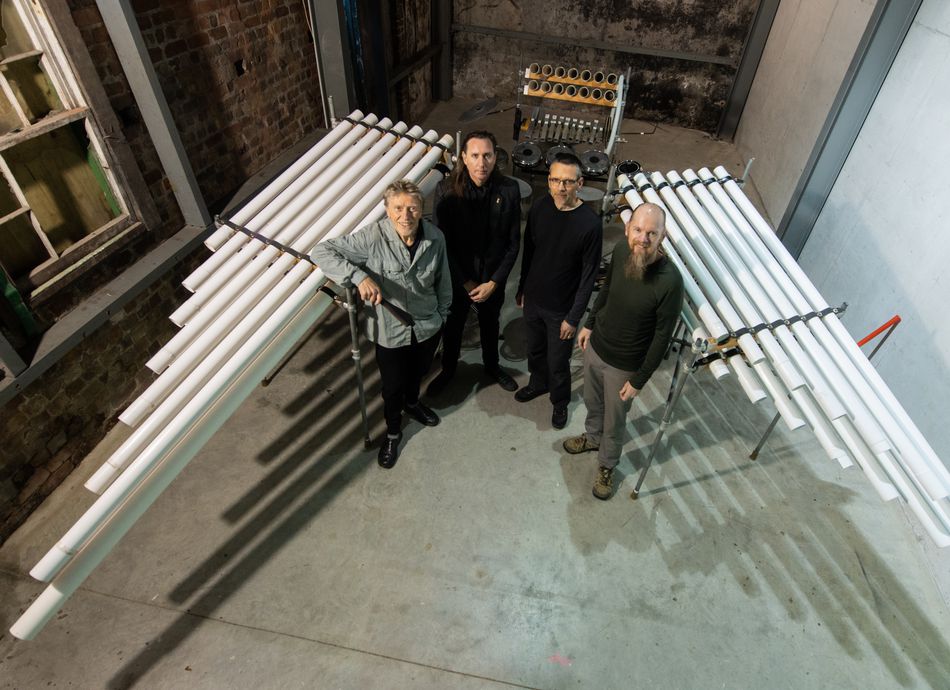 UNWRAP / FROM SCRATCH

A 'show & tell' open rehearsal by the legendary, Auckland based music/performance group, From Scratch. Shed 2, Corban Estate Art Centre, Sunday August 30th @ 3pm.

Ahead of a September tour of Aotearoa/NZ with Arts-on-Tour, the group will perform and discuss extracts from their touring programme, including a reprise of their historic nuclear protest work 'Pacific 3,2,1, Zero'.

The group, consisting of Adrian Croucher, Shane Currey, Phil Dadson and Darryn Harkness, take you on a magical sonic journey with original DIY instruments and an unforgettable Pacifica message for eyes and ears of all ages – a conch call to the fallout of nuclear testing and climate change on low lying Pacific islands.
---
Info
All are welcome.
A free Corban Estate event. Koha optional.
---
Location
Shed 2
Corban Estate Arts Centre
2 Mt Lebanon Lane
Henderson
Auckland